Those who do not know what is MSME – Micro, Small and Medium Enterprise are small-scale organizations which are differentiated depending on their investment in plant & machinery and equipment. The categorization differs based on which sector the firm caters to – manufacturing or services.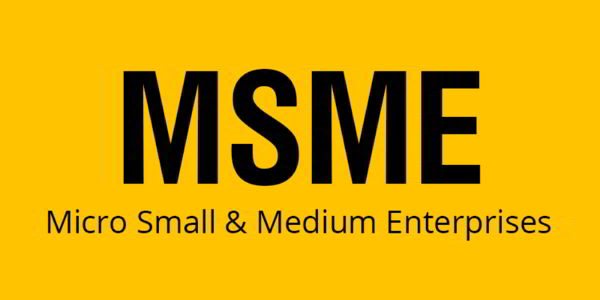 Across India, the estimated number of MSME is 42.50 million, which employs approximately 40% of India's personnel.
Considering the influence of this sector, the Government of India has crafted a few beneficial schemes. Such schemes are made to make a better infrastructure of MSME.
A few of such schemes are as follows –
Credit Guarantee Scheme for Micro and Small Enterprises
CGSMSE or Credit Guarantee Scheme for Micro and Small Enterprises was established on the 30th August 2000. This scheme aims to provide collateral-free advances to every entrepreneur.
There are a few features of this policy that every new and existing entrepreneur should consider, such as –
Both term loans and working capital loans can be covered under this scheme.
One can avail up to 75% of guarantee cover under this scheme.
Pradhan Mantri Mudra Yojana
An important initiative that has been taken by the government is the MUDRA loan. This scheme is a part of the Pradhan Mantri MUDRA Yojana. This scheme has been crafted for an entrepreneur belonging to the MSME sector.
MUDRA finance has been divided into three categories, among which, 'Kishore' can be availed an individual who aims to promote his/her business. To avail this loan, one has to provide a few valid documents and meet the required eligibility criteria.
A few features of MUDRA loan is as follows –
Borrowers don't have to provide collateral.
Beneficiaries can avail loans up to Rs.5 lakh.
SIDBI Make in India Soft Loan Fund for MSMEs (SMILE)
Rolled out in 2015, SIDBI Make in India Soft Loan Fund for MSMEs aims to provide small business loans to entrepreneurs. Further, the SMILE scheme was crafted to help MSMEs meet sufficient debt-equity ratio.
Few features of this business loan are as follows –
Other than soft loans, term loans of up to Rs.2 crore are also provided.
New organisations, engaged in the manufacturing and service sector, will be prioritised.
Standup India
Standup India is facilitated by the Small Industries Development Bank of India or SIDBI. The primary aim of this scheme is to provide funding to an individual belonging to the SC/ST group and women of any category. Such individuals can avail up to Rs.1 crore under this scheme.
After knowing what is MSME in details, entrepreneurs can apply for these loans under Standup India to establish or expand their establishment.
The features are as follows –
Advances under this scheme are provided as term loans and working capital loans.
Trading and manufacturing services are the primary beneficiaries of this scheme.
Those who do not qualify for the above schemes can apply for MSME loans from NBFCs at easy eligibility criteria.
What is MSME loan?
An MSME loan provides financing of up to Rs.30 lakh to small and new businesses against a competitive rate of interest. NBFCs like Bajaj Finserv offer such advances with minimal documentation procedure and quick approval.
The company also provides pre-approved offers that reduce the time required to avail financing by making the process hassle-free. Such offers are available on financial products like business loans, personal loans, and more.
Entrepreneurs can apply for a scheme that can suffice their financial requirements. Availing financing at the right time is one of the factors that determine the financial success of a business.