Social networks have long ceased to be just a means of communication, and have become full-fledged tools for promoting a business. And most importantly, the most useful social media features are free, and the number of users of popular platforms is growing every day. Therefore, this is an ideal place to start promoting your new business, and in this article, we have collected seven important points that you need to pay attention to before you start.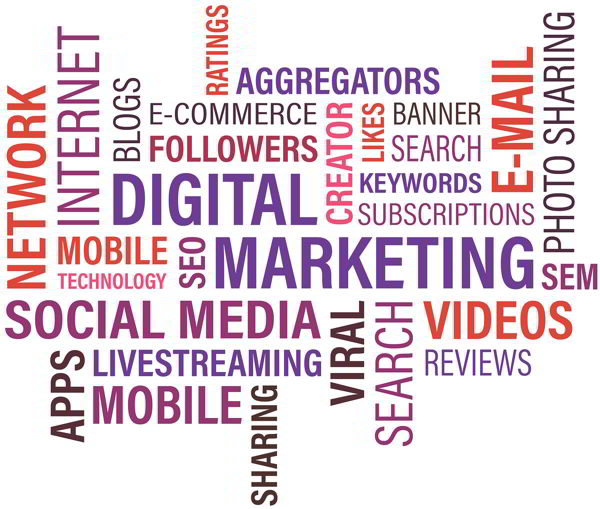 You Need a Strong Lead Magnet
Since your business is new, you need a very strong lead magnet to attract attention and begin to build your subscriber base. A classic lead magnet is a form on your website that helps you facilitate the exchange of a certain value, for example, useful content, discount, free delivery, to the contact information of a potential client.
On social networks, this can also work – you can exchange something useful for subscribing to your profile. Think about what it might be. In most cases, useful content works best, and this is the most profitable investment in the first stage since you only create content once, but you can distribute it ad infinitum without additional investment.
Plus, if you understand that you will need help with this task, then the Best Writers Online website has gathered the best writers from all over the network in one place, and here you can definitely find someone who can help you for a reasonable price.
Your Competitors Use Social Media as Well
Yes, you always need to remember this. Social networks would not become so popular among companies if it would not be so easy to create a profile and start promoting your products and services. Therefore, do not doubt that your competitors are already doing this. In addition, modern customers are demanding on quality and service, and modern subscribers are demanding on the quality of content as well.
Therefore, before developing your strategy, look at how your competitors behave — what kind of content they create, how they engage subscribers, how they sell through social networks, how they collect feedback and so on. This will help you immediately understand which methods do not work, as well as develop your personal ideas about what may work better in your hands.
You Can't Afford to Ignore Influencers Even Despite Their Prices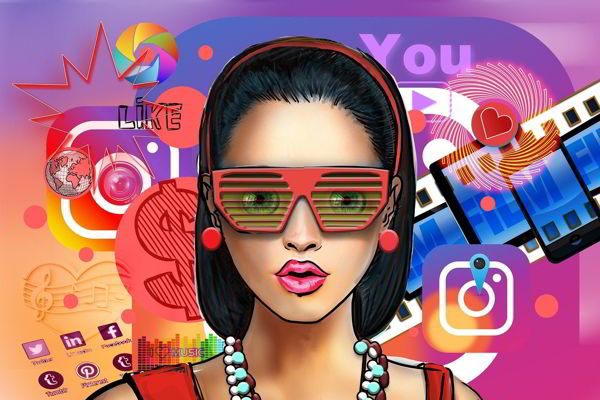 Promotion through influencers was popular in 2019, and in 2020 you should also consider this opportunity as part of your social media strategy. Yes, the cost of cooperation with top influencers can be quite high for a new business – on average, the cost of a promotional publication starts at $ 20 per thousand subscribers. However, this does not mean that you need to abandon this idea.
Developing your new business, the best strategy is to find a micro-influencer, whose target audience will be as close as possible to yours and agree to publish on more loyal terms. And here's another hint – Twitter posts are the least expensive, starting at $ 2 dollars per thousand followers.
The Content You Are Going to Write Still Has a Paramount Priority
Perhaps this is the most important information for consideration for you as the owner of a new business. It is very difficult to find really worthwhile and interesting information in such an abundance of content on social networks, so you will have to create something really interesting, useful and involving in order to stand out from the competition and also attract and retain your subscribers. And unfortunately, there is no universal instruction on how to do this – it's only possible to give some recommendations that will definitely work.
Find your unique style and tone of voice
Be honest with your subscribers
Use all the features of social networks, for example, Stories and IGTV for greater involvement
Create unique and visually appealing graphics
Make sure your texts are relatively short but informative and literate.
You Need a Special Strategy and Approach for Each Social Platform
This is a very specific point – you need to adhere to a single style, however, the strategy for each social network should be individual. This is due to the fact that different user groups use different social networks. For example, business owners use Linkedin and teenagers use Snapchat. And if your product or service is potentially suitable for both categories of users, then it is obvious that you need different strategies to hook each of them.
You Should Decide on Ways You Will Interact With Your Audience
As we have said, modern subscribers are demanding. They will not buy just because you post beautiful photos of your products. And even if you add the correct descriptions, a miracle will not happen either. Modern subscribers want communication and constant interaction with the brand. And you need to think about it in advance. For example, come up with your special calls to action to encourage subscribers to comment and repost your posts, go to a site, read your blog, and so on. Think about contests, marathons, and challenges that you can run to increase the visibility of your business, and by the way, use a brand hashtag for each such event.
Your Strategy Should Be Comprehensive but Adjustable
Trends in social networks are changing quite quickly, and developers are not tired of pleasing owners of business pages and subscribers with updates. Keep this in mind. Your strategy should be flexible enough so that you immediately manage to adapt to the changes, or even be able to get ahead of your competitors. Therefore, it's best for you to immediately develop some interesting topics for publications and several new ways of interacting and engaging with subscribers – in case something goes wrong.
Conclusion
You definitely should not ignore social networks when promoting your new business, as modern users are already subconsciously associating the social orientation and reliability of the company with its active presence in social networks. Explore all the possible pitfalls before you take action and invest in paid advertising, and be sure that with the right approach, it will pay off.
About the Author
Gregory is passionate about researching new technologies in both mobile, web and WordPress. Also, he works on Best Writers Online the best writing services reviews. Gregory in love with stories and facts, so Gregory always tries to get the best of both worlds.