DEPARTMENT OF AGRICULTURE – AGRICULTURAL CREDIT POLICY COUNCIL is the institution on agri credit policy and program development that promotes a sustainable and effective delivery of financial services to the countryside.
AGRI-FISHERY AND MICROFINANCE PROGRAM (AFMP)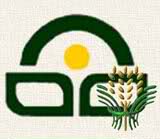 Program Objective: To create jobs and thereby increase the income of small agricultural households by providing financing not only for farming and fishing activities but for other alternative livelihood projects as well.
Eligible Sub-Borrowers:
Small farmers / fisherfolk
Eligible Projects:
* Production, processing, storage, trading
* Acquisition of work animals, farm and fishery equipment and machinery
* Working capital for long-gestating projects
* Construction, acquisition, and repair of facilities
* Working capital for agriculture and fisheries graduates
* Agribusiness activities which support soil and water conservation and ecology-enhancing activities
* Privately-funded and LGU-funded irrigation systems
Terms and Conditions:
Loan Amount:
AFMP for Rice: Inbred – P37,000/ha; Hybrid – P42,000/ha
Rural Household Business Financing – max of P50,000 per end-borrower
Interest Rate:
To borrower/institutions (lending conduits) – depends on Land Bank's prevailing interest rate rates
To end-borrowers – depends on the prevailing terms and conditions of conduits
COOPERATIVE BANK AGRICULTURE LENDING PROGRAM (CBAP)
Program Objective: To expand lending of cooperative banks and increase their outreach to smallholders in the agriculture and fishery sector.
Eligible Sub-Borrowers:
Small farmers / fisherfolk
Eligible Projects:
* Production of hybrid rice and certified seeds
* Corn production
* Fisheries/aquaculture production and marketing
* HVCC/Vegetables production and marketing
* Livestock production
Terms and Conditions:
Loan Amount:
Unsecured / non-collateralized loans – maximum of P30,000
Secured / collateralized – maximum of P150,000
Interest Rate:
To end-borrowers (farmers / fisherfolk) – 12% to 20% p.a. (depends on the coop banks lending terms and conditions)
DIRECT MARKET LINKAGE (DML) PROGRAM
Program Objectives: To provide financing assistance in the form of farm inputs to selected farmer beneficiary groups, cooperatives as well as consumer groups/associations for production;
To provide institution capability training to improve and strengthen organizational management and business development of the farmer trading groups; and,
To adopt contract growing scheme that will buy back the produce of farmers at market price net of the loans they have availed.
Eligible Borrowers:
Cooperatives, farmer groups, corporations, associations, corn farmers
Terms and Conditions:
Loan Amount: depends on project type and needs
Interest Rate: 8% per annum
Contact Details:
Department of Agriculture
AGRICULTURAL CREDIT POLICY COUNCIL
28th Floor, One San Miguel Ave. Bldg., San Miguel Ave., Ortigas Center, Pasig City 1605 PHILIPPINES
Tel. No. (0632) 634-3320; 634-3321; 634-3326
Fax No.: (0632) 634-3319;
email: acpcinfo@yahoo.com
URL: www.acpc.gov.ph
Source: BMSMED, ACPC
Disclaimer: Pinoybisnes.com is not connected in any way with the listed financing programs being offered here. For more information and advice, please call directly the institution involved.
Do you like this business financing program? content"> then please consider subscribing to our PINOY BISNES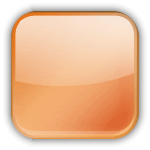 RSS feed. You can also subscribe by email and have new articles sent directly to your inbox. (Once you entered your e-mail address, you need to login to your e-mail account and click the link to confirm your subscription).