Venturing into business is promising when the entrepreneur makes the right plans. While thinking through sources of finances, production, and target markets, and the like, never leave behind insurance coverage. In entrepreneurship, the risk of making losses is there. The unforeseen incident can be dealt with through insuring businesses.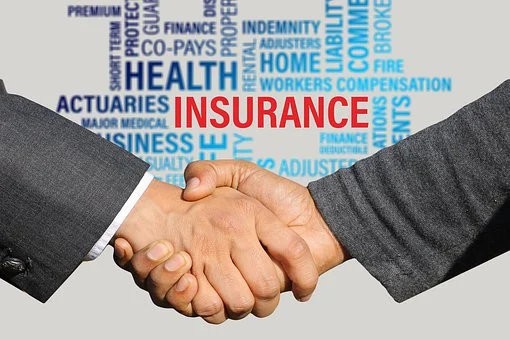 Business insurance shields the company from lowering the financial position after a risk occurrence. The list is extensive on providers of business insurance available. Picking the right one is easy with the right tips in mind. Some issues require attention before taking any insurance policy. Below are several things crucial to think about while looking for business insurance.
Analysis of Risks Involved
Knowing the type and number of risks facing you as a business is the first step. It gives an idea of what needs coverage. This is where you also give priority to the most common threats. Seeking expert advice on which policies offer more coverage is paramount. Most insurance companies will assess risks then give information on the policy price.
Have a team that does proper calculations on the value of every asset. With this, you accurately file for a policy offering total cover of the value. Properties such as a land increase in value with time. These variations have to be included in the policy plan as well. Any expansion plan you make as a company needs to attract an adjustment of the coverage.
The insurer may also decide on whether to make full or partial coverage in case of settlement. It is critical to make a suitable discussion with the insurance company on the deductibles for the premiums. Premium rates lower when deductibles increase. As a business, choose the policy which aims at making the deductibles high.
Ensure a Fulfillment of Insurance Obligations
Sometimes, some law requires a business organization to have certain business insurance covers. Failure to comply is risky as it may attract some penalties. At times, there exist some differences in policies the authority requires from various companies. Many countries make it compulsory for firms to get Worker's Compensation Insurance. Despite committing to the regulations, the cover caters to the welfare of the employees.
As a businessperson, take time and research your field of operation. This clears the air on which state laws apply. It now becomes easy to know the actual coverage your industry needs. At the same time, you can find a long-serving insurance agent to offer guidance on various relevant policies.
Find Top-Rated Insurance Companies
Take a cover from an insurance provider who you can trust. Such companies will have a well-guiding support center for clients. Here you learn a lot about their operations. Staebler Insurance firm uses its site https://www.staebler.com/ to inform you of the different insurance plans available. With this, you never go wrong in finding a policy that suits your business.
Iconic companies have precise procedures on payouts. This brings convenience when risks occur and you quickly need to restore the firm to its feet. There is also consistency in the terms hence boosting your trust in the insurance solution. It brings us to the importance of licensed insurance agents like Insureon brokers. They connect you with competent insurance companies.
With these agents, you end up saving finances. This is because they can combine two policies. For instance, the bundling of business owner's policy and commercial property insurance. They offer this combination at a relatively lower rate than when the two are separate.
Read and Comprehend the Business Policy
Policies differ in many ways. Know the specific premiums, deductibles, exclusions, and limits of yours. Such information gives a green-light on the significance of the coverage to the business threats. From the proper interpretation of a policy, a business owner will know of any gaps existing in the cover.
This makes you know what to expect during the filing of claims. It opens room for exploitation of other options available. Book a consultation with a professional agent for further guidance on the best policies.
Conduct Research on Different Insurance Solutions
The options you have for business insurance companies are many. A perfect decision is arrived at after a proper weighting of alternatives. Take each insurance firm at a time. See the best offers in the insurance plans. The comprehensive analysis makes it effortless to draw the line on where to go.
Most of the policies may look the same in terms of the privileges but deeper analysis may prove different. A better way to do this is to break down every element of the plan such as payout times. The client's reviews also have an impact on knowing the suitability of an insurance policy.
Ensuring the different business operations is fundamental. It keeps your financial position safe when an unfortunate and unplanned business risk occurs. Finding the policy which comprehensively covers all valuables is key. It all comes down to the choice you make on a business insurance firm to approach. Work closely with insurance agents as their input channels you to the finest insurance provider.