You may think that coffee takeaway cups are not that big a deal and definitely not a marketing opportunity. However, by thinking that you are throwing away a perfect chance to create brand awareness. Custom made coffee cups show off a unique style that can be associated with your brand and also relate with your target audience.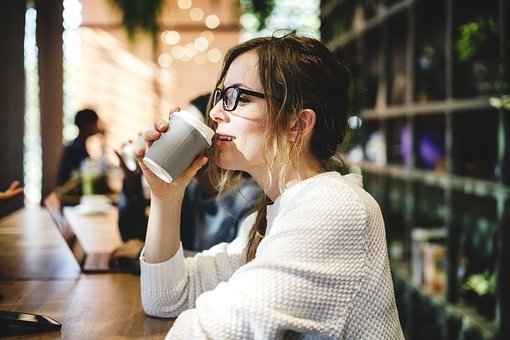 It is also a smart way to get your name and logo out there on the streets. In this article, we will learn all there is to know Coffee Takeaway Cup as a marketing tool and how you can use it for your business.
Custom Coffee Cups help with Marketing
Today's fast-paced customer does not have the time to watch an entire ad or read a blog. But everyone starts their day with a delicious cup of coffee that you can serve to them in a perfectly designed cup. These takeaway coffee cups can make your customers into your brand ambassadors without you even asking for it! As they carry it around in their hands, it gets exposed to a dozen more people and creates brand awareness. You can reward them for using a popular hashtag for their morning cuppas and upload them on their social media channels for more promotion. Just make sure that the cup is attractive!
Now that you know how it can help your marketing efforts, here are some tips to incorporate takeaway coffee cups into your business in an aesthetic and functional manner.
Deliver comfort
The design of your takeaway cup can make or break your business. Since you cannot provide a handle for your coffee cup, you need to find another way to make it convenient for your customers to carry the piping hot liquid around. The design should include a textured card or a paper to distribute the heat across your customers' hands more evenly. These cardboard sleeves provide support and insulation without hiding the brand logo.
Choose your supplier wisely
When you are working in the hospitality business, you cannot afford to make your customers wait longer. Other than ordering bulk quantities of your custom cups, you must also ensure that the supplier you choose can facilitate ad-hoc demand too. You should have the resources to last you a while and a solid support system of your stakeholders so that you can continue delivering the same standards of service. A wholesale seller should not make you wait for 30 days to ship! Make sure they have a quick delivery option.
Order multiple sizes
Wholesale coffee cups come in all shapes and sizes. You will be able to find something from a miniature espresso cup to larger ones for cappuccinos and lattes. Make your customers spoilt for choice by offering them variety. Don't just order one size but look for multiple ones. To ensure that you have the right selection of coffee cups is to go over your menu card and determine the kind of beverage you plan to sell. Imagine how they look in each cup and based on this knowledge you can start ordering for it.
Add your unique touch
When you are ordering takeaway coffee cups, it is important that you add your company name and logo. When you get the design right, you not only raise the awareness of your brand but also generate interest in it. The whole idea of takeaway cups is to expose yourself to a large number of people in a local area without using conventional means of advertising. Therefore, choose your design carefully and make it work for you in terms of a functional product and an artistic one.
Design it right
When designing your coffee cup, make sure your logo is clearly visible and so is your brand name. Take help from a professional if you want but all the aspects of your coffee cup design such as color, logo, name, design, image etc. must fall together in absolute harmony. Remember that you would need a special design if you are planning to print this on a rippled cup!
Go eco-friendly
As more and more customers become aware, they make a conscious decision to go with eco-friendly cups. They even prefer to buy from sustainable brands. Therefore, putting a small amount of effort to choose environment over profits will generate your customers' loyalty and also help you earn some brand ambassadors who will gladly recommend you to their friends and family members. Ask your supplier if they do cups that are biodegradable, renewable, and recyclable.
Now that you know all there is to know about takeaway coffee cups, you can now make an informed decision and choose the ideal ones for your brand and your customers.