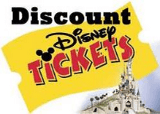 Below-the-line promotion is the marketing method of choice for any entrepreneur or businesses that don't have a lot of money to promote their brands but wanting to have a meaningful connection with their customers.
BTL marketing has many advantages: (1) Businesses can deliver a highly targeted, personal message to customers. It makes their consumers get to touch, feel, and experience a product or service. (2) Level of engagement to customers is high. (3) Cost-effective than other forms of promotions.
Some examples of Below-the-line methods use by many businesses are exhibitions, sponsorship of events, press and public relations, improved product packaging, and sales promotions.
Here are some sales promotions methods use by many retailing companies:
1. Price promotions– these includes percentage discounts and two-for-one (or buy one, take one) promos.
2. Coupons and vouchers– a versatile way of offering discounts, they appear in all shapes and forms.
3. Gifts with purchase or gift certificates– a promo technique that gives customers something extra when they buy an item or subscribe to a service.
4. Competitions and prizes– they can help boost brand awareness among target consumers, or temporarily increase sales while ensuring patronage from first-time product or service usage.
5. Refunds or rebates– you pay the customers a certain sum when they submit proof of purchase of a product.
6. Loyalty programs– they are used for stimulating repeat purchases by customers.
7. Point-of-displays– these are commonly used in supermarkets and department stores, and can take so many forms ranging from magazine stands to small video screens on store shelves.
Aside from that, according to Leah Besa-Jimenez, general manager of Proximity Philippines, many companies are using digital media for promotions which include the Internet, laptops and cellular phones. Examples of these are Email blasts, viral videos, and word-of-mouth campaigns on social networking sites complementing the offline marketing activities.
Source: entrepreneur magazine 2009
Do you like this money making business ideas? content">then please consider subscribing to our PINOY BISNES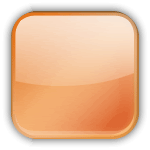 RSS feed. You can also subscribe by email and have new business ideas sent directly to your inbox. (Once you entered your e-mail address, you need to login to your e-mail account and click the link to confirm your subscription).