Vitamin C serums are not legendary for a single reason. Its magical powers of providing you with an even skin tone are something people crave for. You can name any issues pertaining to your skin, and this one ingredient can be a one-stop-solution. The serum works for everyone irrespective of their ages, gender, and skin complexion. If you're bearing rough skin, acne scars, fine lines, dullness, it's time to apply a few drops of this serum and let your skin absorb the magical powers of it. However, have you ever thought of where these magical powers come from? Let's take a deeper dive into it.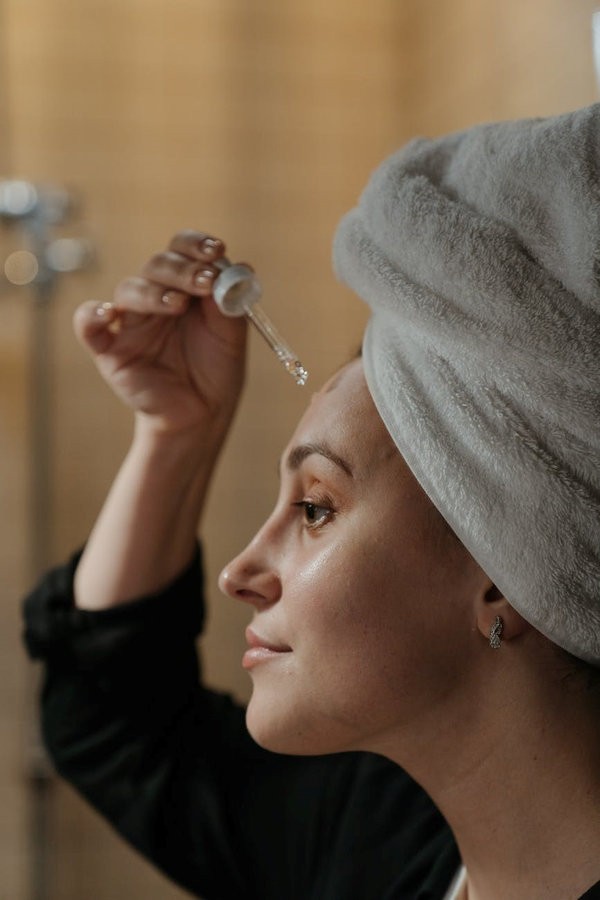 What Exactly is Vitamin C?
As per experts, vitamin C is a natural antioxidant that helps to aid the skin's regeneration process naturally. This means, your skin will naturally repair all its damaged skin cells without you applying any chemicals to it. Due to having rich antioxidant properties, your skin will be potent enough to fight against UV damage and air pollution when you follow a skincare regime containing vitamin C serums. The quality of the serum is such that your skin will look naturally healthy with its fighting power against free-radicals. You can easily keep the signs of aging at bay. But, it's not only limited to only its antioxidant-rich properties. Other than this, it has a series of other skin-healing ingredients that are potent to provide you with healthy-looking skin. Let's take a look at its range of benefits.
It Works As A Collagen Booster
For any woman, the bane of their existence is the wrinkles and fine lines. Never will you ever meet a single woman in your life who doesn't want to look like in her 20s for the rest of her life. But that seems unimaginable, right? It's not if you buy vitamin C for face serum and apply it daily on your skin. The natural collagen boosting ability of this product can easily combat the skin diseases and help to make your skin look flawless. It naturally boosts collagen production that helps you to fill the wrinkles and fine lines. It means you will always have a younger-looking skin for the rest of your life and that too without using any expensive treatments.
Due to the excessive exposure in the sunlight, our skin becomes dull and damaged. The vitamin C serum doesn't only have anti-aging properties but also it has the potentiality to protect your skin from UV damages. The ingredients in the serum help naturally strengthen the abilities of your skin to repair the damages on its own. So, the regular application of this serum works wonders for your overall look.
Prevent Skin Discoloration
A lot of people suffer from skin discoloration or skin redness that makes your skin appear pale. It can occur to anyone irrespective of their ages. This serum has the ability to help you get rid of such skin problems and achieve a fair tone and complexion of your skin. It's especially an ideal choice to get rid of the skin redness.
Who doesn't want to look young all through his life, right? Due to the natural antioxidant-rich properties and collagen-boosting ability, vitamin C helps you to get rid of sagging skin, aging signs, wrinkles, fine lines, etc. Since it stimulates collagen production, it makes your skin look younger for a long time. Not only does it make you look younger but also it helps to maintain an even tone of your skin and brighten the complexion.
Those who have a very thin texture of their skin are susceptible to sunburns. The vitamin C serums are an effective solution in healing the sunburns in a brief time. It has the natural healing properties that help you find relief from the sunburns and its symptoms including burning, itching, redness, etc. If you're facing the symptoms of sunburns but still not finding any solutions, then it's time to shift towards vitamin C serums to aid your skin problems.
The expert dermatologists suggest that regular application of the serum after cleaning the area properly can help you get rid of the dark circles. The entire face looks dull and pale once you have a dark circle under your eyes, although people prefer to try the home remedies. But it's not effective if you want quick results. Since vitamin C has the natural substance to reduce the skin issues, it's extremely beneficial in removing the dark circles in a quick time. These were some of the benefits of vitamin C serum for the face and body. You can yield the maximum advantages by applying it twice a day.