Fixed deposits (FDs) are known to be one of the most convenient modes of investment to earn returns, rather we should say guaranteed returns even amidst the present fluctuating market conditions. Investing in the fixed deposit will be the best investment decision if you have surplus money and want to earn interest at a competitive rate for a long period without taking any risk.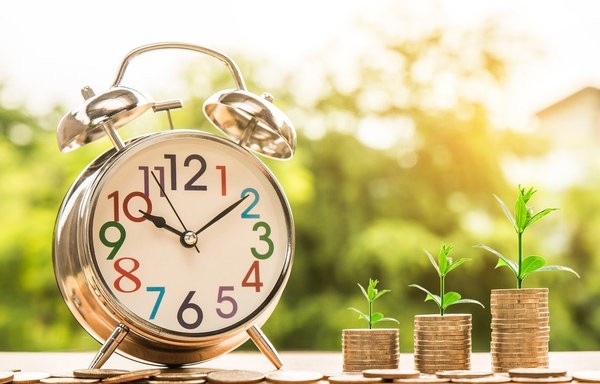 Currently, FD rates in India are going down. The leading banks provide annual returns up to 4-6 %. Still, investors find FDs comfortable to earn low but guaranteed returns. Obviously, you will want to take your FD returns to a higher level by investing with the best rates FDs. Yes, the interest rate is one of the biggest factors that impact FD returns, but it is not the only factor. Various other factors are to be considered while choosing an FD and FD issuer.
FD Interest Rate Comparison
Doing a comparison of various FD interest rates is important to choose the best option for you. Following is a comparison of FD interest rates across different institutions:
Bank FDs: Banks have been reeling under the slashing effect of the central bank, the rates have now almost come to 2.5% -3% for short term tenors of up to 184 days. Only the tenors from 5 to 10 years are fetching 5.5% to 6% among various banks. These rates are generally for deposits below Rs 2 crores and senior citizens do receive an additional 0.5%. However, as an earning member who needs to build wealth for the future, these rates might play a dampener on your goal planning.
Post Office FDs: While the post office term deposits are widely used for small savings, the rates offered are similar to banks ranging from 5.5% to 6.7% for up to a 5-year tenor.
However, the best online investment in terms of the rate of returns and an additional percentage on interest rates are good company FDs.
Company FDs – Company FDs offer a higher rate of returns on term deposits (FDs) than bank FDs and post office FDs. However, pick a company FD with the highest safety ratings just like Bajaj Finance which has been rated FAAA/Stable by CRISIL and MAAA/Stable by ICRA so that your investment is free from risk.
To understand what is fixed deposit with a company and how it can benefit you, read on.
Best Fixed Deposit schemes
A company FD is one where you open an FD account with a non-banking finance firm or a financial institution. One of the reputed NBFCs offering a higher rate of returns on term deposits (FDs) is Bajaj Finance.
Choosing the right scheme is necessary to grow your savings at the best FD rates. As per your requirements, find out whether you need interest at maturity or on periodically.
Following are the options available with Bajaj Finance to reap the benefits of best interest rates up to 7.35%.
Cumulative FD: Here you will get compound interest returns at the time of maturity.
Bajaj Finance Cumulative FD Returns
| | | |
| --- | --- | --- |
| Investment Tenor | Interest Rate for Depositors less than 60 years | Interest Rate for Senior Citizens |
| 12 – 23 months | 6.90% | 7.15% |
| 24 – 35 months | 7.00% | 7.25% |
| 36 – 60 months | 7.10% | 7.35% |
Non-cumulative FD: Choose a non-cumulative FD when you need fixed regular periodic interest payouts to meet your cash needs. You can opt for interest payout on a monthly, quarterly, half-yearly or annual basis.
Bajaj Finance Non-Cumulative FD Returns
| | | | | |
| --- | --- | --- | --- | --- |
| InvestmentTenor | Monthly | Quarterly | Half Yearly | Annual |
| 12 – 23 months | 6.69% | 6.73% | 6.79% | 6.90% |
| 24 – 35 months | 6.79% | 6.82% | 6.88% | 7.00% |
| 36 months | 6.88% | 6.92% | 6.98% | 7.10% |
Systematic Deposit Plan (SDP): Unlike fixed deposits, you do not need to invest a lump sum amount in SDP. You can deposit small and fixed amounts in a disciplined manner so that a corpus is created over time. You can start with a minimum of Rs.5,000 only. Two options are available in this: The monthly Maturity Scheme and Single Maturity Scheme.
Author Bio:
Gaurav Khanna is an experienced financial advisor, digital marketer, and writer who is well known for his ability to predict market trends. Check out his blog at HighlightStory.