Your house is a place where you feel protected. That feeling of protection comes not only with love but also with a strong house which means strong doors, walls, floor, and roof. Of all the things in the house, your roof and door have to be the strongest to protect you from all external happenings – rain, snow, fire, cold, too much sunlight, and many more.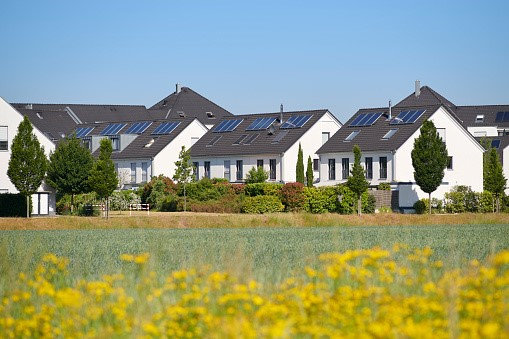 Of course, a house is more than just bricks and walls but the fact that the robust material used in the making is what gives us a feeling of security and safety in it. This is why we choose to maintain our houses and offices from time to time. Los Angeles roofers' services specialize in all aspects of residential and commercial roofing. Everything from new installations to repairs or preventive maintenance, you can take their services to make your building's roof strong and anew.
Your home can get leaks, develop mold, or mildew if the roof is not in good shape. A tiny leak in the roofline can lead to big water problems in the future, affecting the whole house. These things not only damage the house internally but externally too. A house with water problems gets covered with moss and algae, sags with time, and appears worn-out. This appearance of the house sends a signal that you're not a good housekeeper.
Here are some warning signs to tell you that your roof is in need of repair or replacement:
Age of roof – Do you remember when you got the roof installed? If it was installed over another layer or several layers and if it is older than 20 years, you may want to get it changed because it's high time.
Curling and buckling of shingles – If the shingles of your roof are curled or buckling, take this as a sign of a new roof. You can check the slopes of your house that are directly exposed to sunlight and if you see shingles losing granules, then they have passed their life expectancy.
Valleys – The most important part of your roof are the valleys. The snow and rainfall flow through valleys and then into the gutters. If it's not fixed or in a bad condition, then it could lead to leakage of the roof.
Missing shingles – The missing or falling off of shingles also showcase the need for a new roof.
Sunlight through the roof – If you feel spongy while walking on the roof, it means the underlying decking has weakened from the moisture. Immediately, check your attic to know if there is any daylight coming inside through the roof boards.
Granules in the gutters – Check your gutters thoroughly. If they are loaded with granules, it means your roof is reaching the end of its life cycle.
Now when you know the signs, you need to check for in old roofs, here are some of the professional service provider qualities to keep in mind when getting a new roof:
Making a decision between peeling off or layering on: The roofer service provider must be able to make a wise decision between peeling off or layering on. This decision can play a big role in the new roof installation. Following the condition of the present roof, the provider must decide whether to put a layer of a new roof or peel off the old completely and then replace it with a new one. These decisions are best taken by experienced professionals.
Hassle-free & seamless: The services you are taking for your roof must be hassle-free and seamless in nature. You would not want to instruct them or take any botheration for the work. Everything must happen in a smooth manner.
Choosing the right material: Depending upon the location of your house and weather conditions, the material must be picked accordingly. Whether your house will have too much rainfall or too much sunlight or snow, the material must be chosen so that the changing of weather must not affect you with a bad roof.
Repairs or preventive maintenance: The company you are giving the contract must give you good service that includes repairing after installation if needed. They must also guide you to take preventive measures to maintain your new roof and keep it going for years.
These roofer service providers give you a variety to choose from the types of roofs they deal with:
Residential roofing: Meant for your houses
Commercial roofing: Meant for your office buildings
Residential solar: Energy-efficient roofs for your house
Commercial solar: Energy-efficient roofs for your office
You can't risk living with an unsafe and dingy roof that doesn't protect you rather creates trouble for you on a day-to-day basis. Hope you pick the right service provider for your roof and your house that not only makes it look beautiful but also safer for everyone residing inside it.