Blockchain technology took the world by storm in 2017 when it recorded its first major win with one of the top cryptocurrency Bitcoin. Albeit, the technology had existed years before then, it only got people's attention afterward. This has been critical to the success of various other technologies such as smart contracts and digital currencies.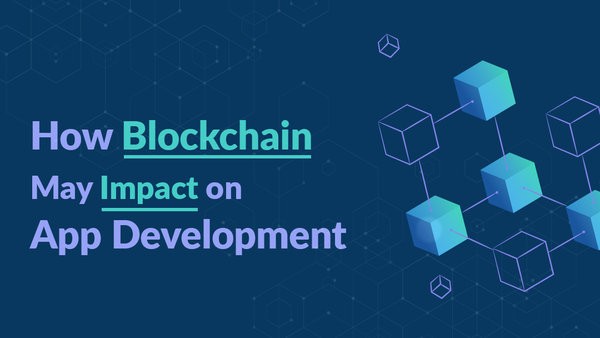 However, blockchain technology has already made its first impression on various industries such as healthcare, real estate, education, and many more. Soon, you will see its major impact on the entire economy surrounding mobile apps as well.
Blockchain is decentralized architecture, deploying a shared ledger network to execute transactions. Some of the amazing advantages it offers like security, make it an attractive option for most business owners.
If you are looking for developing a mobile app, you should incorporate Blockchain technology with the mobile app development services to enhance the value. However, it will increase the security of mobile apps, leading to more uses. Since safety is the primary concern for every business planning to develop a mobile app, you must consider Blockchain now.
Let's see how Blockchain technology can offer immense benefits to mobile app development for your business.
Enhanced Data Security
In the previous statement, we have already discussed the main concern of the android app development company, as well as the users – security. People don't prefer to download or use those apps which are not secure enough or, there is a data breach which leads to invasion of privacy.
However, an app developed with Blockchain increases the privacy of the data and makes the apps more secure. Since the entire system is decentralized, there are very few chances for third-party apps to cause damage and breach security.
As each transaction consists of a timestamp, it will become more difficult to manipulate the data or redefine the operations. It's next to impossible to alter the data.
Secure Mobile Payment Gateways
Blockchain technology ensures secure, faster, and more reliable mobile payment gateways due to its advanced and decentralized peer-to-peer network. Many mobile app developers and business owners prefer this technology for the applications.
Moreover, the availability of plenty of smart devices or so-called nodes eliminates the chances of downtime because it's unlikely that all the nodes would crash at the same time. However, the data security will create a trust factor in users for using the mobile app.
Reduced Cost Per Transaction
Having said earlier, blockchain technology comes up with peer-to-peer transactions which don't have the involvement of a third party. Therefore, you don't have to pay a third party (which is often a bank). You just have to wait for a moment to get the transaction completed.
Hence, the elimination of mediators will reduce the cost for both businesses and users.
Increased Efficiency and Speed
The best thing about Blockchain technology is that it doesn't support third-party mediators to complete a transaction. By streamlining and automating the entire process, it offers faster and more efficient transaction settlements. As per the study, Blockchain-based transactions are 10 times faster than the usual bank ones.
When we talk about traditional bank transactions, it takes a few days to complete them. Whereas, Blockchain-based transactions take just a few minutes to complete. Additionally, you can do the transactions anytime (24×7) with the Blockchain technology. This reduces the overall transaction processing time.
Wrapping Up
Blockchain technology has the potential to change the paradigm of the mobile app development process for both iOS and Android platforms. It's the future of the mobile application industry. Leveraging the Blockchain technology will add to the flexibility of your app development. Blockchain-developed apps are more reliable, secure and transparent. These are easy to access as well.
However, a mobile app development service provider can offer a secure and pleasant user experience to their users by developing a Blockchain-enabled app. To make collaboration easier and successful, you need to hire the best mobile app developers or software development company. So, what are you waiting for? Is your business ready for a Blockchain future?

Author's Bio: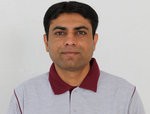 Kiran Beladiya is the co-founder of the website design company the name is The One Technologies. He is managing everything from discussing project ideas with clients to its release. Due to the hectic schedule, he could not get enough time to nurture and sharpen his writing skills but he is an avid writer. You can connect with him on Twitter and LinkedIn.