Starting a business can be a very tiresome process, especially if you have no idea what you're doing. Even more so if you're still employed, or if you don't have enough financial backing to give you that initial push. By getting creative and giving it your all, though, you can establish any business with little to no capital. Don't believe us? Check out some of the business ideas below.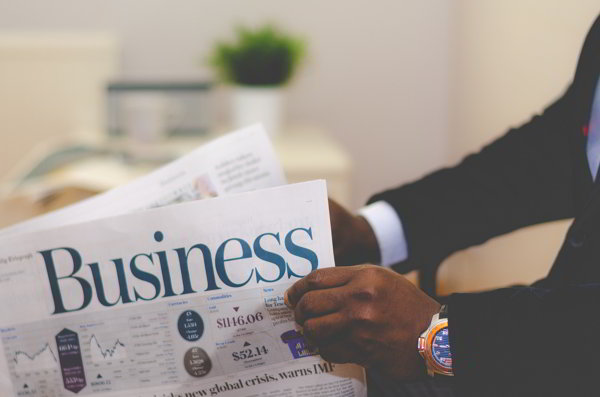 Online Bookstore
Believe it or not, a lot of Pinoys love to read. And it just so happens that many of the books they want can be bought wholesale online. So you might as well open your own online bookstore. Use platforms like Facebook and Instagram to sell your merchandise (many book hunters actually lurk in those social media sites). Or you can set up your own website and sell books there. One of the best things about selling books is that you need little money to start it. You can practically make it flourish with just dropshipping techniques and a dream!
Make-Up Store
We live in the golden age of cosmetics. It's never been easier to start your own make-up brand, even from an international standpoint. The competition might be fierce, but the reward is definitely still there for the taking. Have you heard about Jeffree Star? Well, he started his make-up brand virtually broke after a failed career in the music industry. Today, he's making a killing, with Jeffree Star Cosmetics making around $100 to $150 million per year. Through social media savviness, marketing strategy, and grit, you can build your own cosmetics empire, too!
Vacation Planner
We also live in a really busy world, with almost everyone outsourcing anything they can think of. Figure out what people are not willing to do themselves or simply can't do that well, and you have yourself a business. Now one task Pinoys love to outsource is vacation or holiday planning. Filipinos (or everyone else for that matter) love to travel, but they find the planning phases a bit tedious. So they'll delegate the task to someone who can. And that's where you come in. By helping them map out their perfect holiday, you'll be able to earn extra income in the process.
Pet Sitter
But if you're the type of person who loves dogs and cats (Who doesn't these days?), then you can start your own pet sitting business. Filipinos love their pets, and would go through great lengths just to ensure their well-being. So whenever they're on business trips or otherwise occupied, they'll entrust their beloved animal companions to someone who can take good care of them. For a price, you can be that someone. Mind you, pet sitting needs a certain amount of small capital to start (for food, grooming, and other expenses). Other than that, you can start this business with minimal effort.
Final Thoughts
As you can see, it's not money invested that will make your business successful; it's the time and effort you put into it. Use any of these ideas to start and grow your own business. Through will, patience, and resources you'll gather along the way, you'll be able to succeed as an entrepreneur.

Author's Bio:

Although he graduated with a degree in Electronics Engineering, Rory League has always been a writer at heart. When not working as a writer, you'll find him binge-watching anime, movies, and TV shows if not playing with his lively canine Charlie.