The UAE is a small country but a great business hub. Millions of tourists visit UAE every year especially Dubai and that's why the car rental business in Dubai is always at its peak. The public transport system is too good in the whole UAE but still, they do not reach all the destinations. After landing, the traveler has to change 2 or 3 public vehicles to reach their destinations and it will even cost them more than a car rental fee. The rental fee per day starts from 55 AED per day.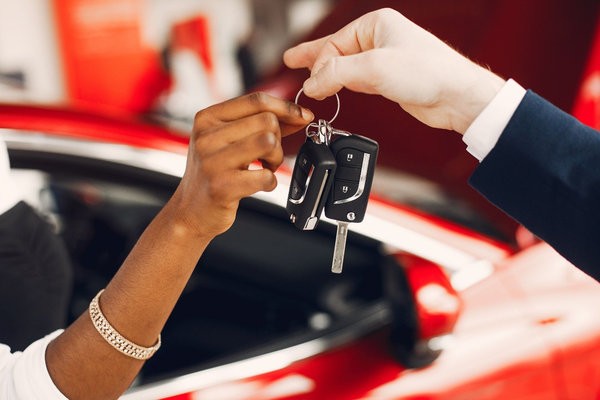 The increase in tourism and business in Dubai leads to more business opportunities in the car rental market. Many investors are already in this market and earn a handsome amount of money every month. The main goal of the rental car market is to meet the needs of people and companies in an easy and economical way. Not only that, but they also offer luxury cars for the first class and business professionals.
Car rental business idea
Many of you might be familiar with the concept of the Rent a Car Dubai business already and how it works. The process is simple, you need to list the cars you want to rent out. Then, people from different areas contact your company to book cars. The customer chooses their favorite car and selects the time period for renting a car. After that, they submit their documents, car rental fee, and security deposit. That's it.
In case you are already into this business, you must have known the major concepts of this business. A few years' back all the work was done manually and people needed to visit the agencies in order to book their car but for now, almost every business has its online presence including rental car agencies.
Online presence of car rental business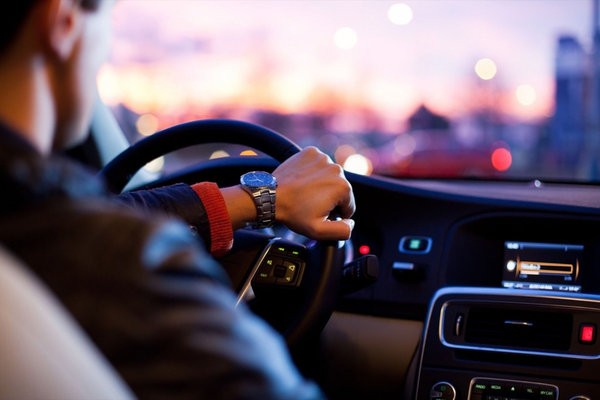 In this competitive era, you need to compete in the market by following the latest trends and one of those is your presence on the internet. As the tourists of Dubai come from all around the world so you need to make your presence online. It can easily be done by creating your business website and social media accounts.
When the website is done, you need to list all the vehicles you are offering for rent. Update car pictures along with their daily, weekly, and monthly rates. You can provide car lease service as well along with rental car services. Just hire a team of skilled persons who can easily manage your website and it will result in more sales and business branding.
How to boost your car rental business in Dubai?
Boosting your business in Dubai is not that challenging because it attracts thousands of tourists from all over the world. However, you can use different strategies to boost it to get more leads and potential customers every day. Below are some of the tips that can help you to boost your online car rental business.
1- Offer handsome coupons/discounts
You can successfully grow your automobile company by offering discounts to attract more clients. Monthly Car Rental Dubai facilitates tourists and residents with a comfortable mode of transportation. Auto rental services are much better for you as compared to public transport. It has been observed that people tend to rent vehicles from a company that offers discount rates.
2- Effective Marketing Strategies
No business can grow without an effective marketing strategy. Whether you run a vehicle rental business or any other, advertisement is very essential. You should advertise your auto rental company through newspapers, magazines, and online platforms. With the modernization of the world, marketing strategies are just a single click away. You can use online forums i.e., websites and blogs to stay in competition with other companies.
3- Brand your auto rental business
Branding of your car rental business is another way of marvelous growth of your business. Your company must have a unique business name, logo, and trademark. The uniqueness of branding will differentiate your company from other vehicle rental companies in Dubai. In this way, people will start to recognize your business by the features of rented automobiles.
4- Conduct loyalty programs
To run loyalty programs is another effective way of boosting your automobile business. Car rental companies usually give rewards to encourage and delight regular customers for their loyalty. Now the point is which type of rewards you should give. Well, you can off premium discounts, bonuses, and promos to your special customers. So, you should conduct a loyalty program to establish a successful vehicle rental business.
5- Demand Feedbacks
Along with tourists and entrepreneurs, residents often rent or lease a vehicle depending upon their needs. After launching your renting business in the UAE market, you should ask for feedback from every customer. To improve and boost up your services, you can place a complaint box on your online platform as well as in the office. After reading feedback, try to improve your services for satisfying customers that will boost your business.
6- Provide Customer Care Services
If you look upon the successful car rental companies in the UAE, you will come to know about the key factor of business growth. The provision of effective customer care service will guarantee the horizon of your rental services. You should have a highly trained staff to provide all the desirable services to customers. Because dealing with a customer is an excellent way that will oblige the customer to patronize you. Thus, efficient customer care service will ensure your business growth.
So, you can grow your car rental business in Dubai by acting upon the above tips. In case you are looking for monthly car rental services in any Emirate of UAE, we recommend you to choose RentalCarsUAE as it is the most professional and affordable company. The best thing about this company is that they don't charge any additional cost for pick-up and drop-off. Also, you can find anything from economical to luxurious cars from RentalCarsUAE.