Those located near major tourist sites and vacation spots have a completely new potential business venue to consider. Starting a bus tour business allows you to enter the service industry in style. It provides you with an opportunity to meet new people, enjoy a dynamic workplace, expand your knowledge, and make money at the same time. Still, starting this kind of business and running it successfully is far from an easy task. Here are five simple steps that will allow you to set the right foundation for your bus tour business and keep doing this successfully for years to come.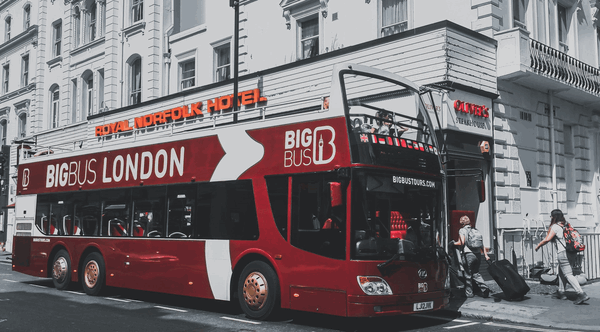 1. Find the right location
In order to drive a tour bus, you need to be located in a popular tourist destination. If this is not the case at the moment, you might have to relocate. Once you do, it's vital that you get familiar with local traffic and do some research on the history and cultural significance of the place. Even if you're local, you need to understand that there's a lot about your hometown that you don't know. You need to understand how the tourists see it. Sometimes, it's a good idea to go on local business databases and Google Reviews of notable landmarks in order to get some perspective.
2. Choose the name for your business
Choosing the right name for your business is important for many reasons. First, registering a business requires you to submit the name of the enterprise. Second, you will use the name for your marketing efforts. Regardless if you're making social media profiles or starting a website, you need a name (and an URL). Even for the printed media, you will need a name to print. Ideally, you would use a descriptive name for the tour. This will make it easy to memorize, which will contribute to the promotion of your business quite significantly.
3. Pricing structure
Next, you need to make a financial projection of your investments and earnings. How much money do you need to get started? For this, you'll need an extensive list. So, how much do you need to charge your audience in order to break even in some reasonable time frame? Other than this, you need to think about other factors, as well. If there are other bus tours in the area, how much are they charging? Can you offer lower costs and stay profitable? If you charge more, do you offer something extra that will justify this?
4. Get the necessary licenses
Chances are that you need a special certificate in order to become a licensed tour guide. At the very least, you will need to get yourself an MR license in order to drive a tour bus, to begin with. As we've already mentioned, you also need to register a business. The structure that you decide to register as, will determine your liability and your tax scheme. The two most common options are to either go as a sole proprietor or to register as an LLC. Even as a sole owner, you can start a single-member LLC. If you have a partner (which is a solid idea), you should register as a partnership.
5. Marketing
In order to get enough audience, you need to promote your business. There are several options that you have available and the choice is yours. First, you should try advertising locally with the help of brochures and billboards. Make sure that your bus has a logo and contact info printed somewhere on it, seeing as how the sight of it alone will persuade some people to contact you. You should also invest some time and effort into local SEO. People often browse for tours when they are already at their target destination. This will help you exploit this phenomenon.
In conclusion
One thing worth keeping in mind is that running a bus tour business is an incredibly responsible job. You're driving a bus full of people through streets filled with traffic and other tourists. It is your responsibility to provide them the most accurate information and even warn them of potentially problematic areas and behaviors (which you, as a native, will be familiar with). Therefore, this industry is only for those who are capable of keeping their wits about them and their eyes on the road.