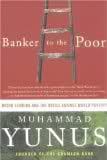 Microlending is a type of business financing that better thrives during recession. It focuses on small loans to help small businesses and new entrepreneurs in establishing or advancing their business. Microlending usually offer a much lower interest rates with no hassle in the requirements, doesn't require collateral and process loan applications faster. That's the reason why many household sari-sari store owners, small business owners, and OFW who wants to work abroad go directly to lending firms instead of the commercial banks.
Microlending practice has roots in third world countries as a way to help poor entrepreneurs and working poor create a sustainable living for their families. This is a good business idea for entrepreneurs to set up a microlending firm and take advantage of the demand.
Microlending Startup Guide
1. Business Structure: A microlending business can be set up as a single proprietorship, partnership, or corporation. However, if you wish to set up your microlending business as a single proprietorship or partnership, you can't attach the word "lending" or "finance" in your business name.
2. Startup Capital: The minimum capital requirement is P1 million.
3. Business Requirements: Register your business with the Securities and Exchange Commission or SEC (www.sec.gov.ph), get a Mayor's permit, certification from the Bureau of Internal Revenue (BIR), and Social Security System, Philhealth, and Pag-IBIG coverage for the people you will be employing in the business.
4. Employees: Start with three employees- one to take care of releasing loans, a second to collect payments, and a third either as bookkeeper or accountant on retainer.
5. Location: You may be able to cut overhead costs by establishing your microlending business right at your own home. You can also rent an office close to major business establishments or to an area where your target market are mostly located.
6. Target Market: without quasi-banking activities, you may cater to business employees, pensioners, sari-sari store-owners, flea market stall-owners, and OFWs.
7. Loanable amount and Interest Rates: Loans could start from P5,000 to P15,000, with 3 to 5 percent interest per month. OFWs usually require bigger loan amounts that start at P50,000. Aside from the interest, you should also charge another 5 percent as a service fee to borrowers to cover your overhead costs.
8. Payment Terms: It can be from two months to six months. The advisable payment schemes are daily or weekly; for employees and pensioners, though, payments can be scheduled every payday or once a month.
9. Collateral: Microlending usually doesn't require collateral from the borrower. It only requires the borrower and the co-maker to sign a promissory note and submit other documents.
10. Penalties: A penalty charge should also be imposed on delinquent borrowers. You therefore need to allot a 1 percent provision for bad debts.
Microlending Business Tips
1. Just lend smaller amounts with short payment terms. This will make repayments faster and enable you to loan out money to more borrowers.
2. To build a client base, you could partner with the human resources and accounting departments of your target companies. As an incentive to endorse you to their employees, offer them a certain percentage of the loan interest you will be charging, let say 1 percent.
3. Offer gift certificates for loan funding participants to use as gifts.
4. For loans of P50,000 and higher, you should ask a collateral. If the borrower doesn't have a collateral, ask the borrower to submit an authorization letter or special power of attorney from the owner consenting to the use of the item as collateral.
5. Talk to potential borrowers directly to make a good assessment of their character and integrity.
6. Important: build an internal security system and a clear accounting system that can track each borrower's account and the flow of money in the business.
7. If permitted, you could ask the accounting dept. or HR of the employees to deduct loans from their salary or you could ask from employees to leave their company ATM and let you withdraw the money and deduct the loaned amount.- Note: this is just an idea, I don't know if it will work with your business. Better yet ask a business expert.
DOWNLOAD: R.A. 9474 also known as the Lending Company Regulation Act of 2007 (PDF)
Source: entrepreneur.com.ph Photo: amazon.com
Do you like this money making business idea? then please consider subscribing to our RSS feed and have new articles sent directly to your inbox. (Once you entered your e-mail address, you need to login to your e-mail account and click the link to confirm your subscription).