Today as we are marching towards the new spectrum of fields to excel, the consulting business still remains one of the highly paid and less stressful career choices. There is just one thing that you need to be really good at – consulting! Yes, this is the only prerequisite for this field. A consultant earns goodwill and trust of the clients by giving them the solutions for their problems and make them understand everything clearly. Setting up a consulting business might come across as a complicated process for the beginners, but it's not. To help out all the aspiring consultants to set up their business, I am going to take you through the easy step-by-step procedure for the same.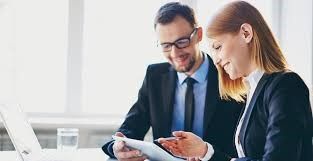 Step 1: Decide the niche.
One can offer consulting services for several fields such as Public Relations (PR), Accounting, Management, Business, Restaurant and Hospitality, Marketing, Human Resources, Publishing, Insurance, and much more. You can select the field you want to provide consulting for in which you are the most confident. You can opt for Management or Human Resources if you are comfortable with managing things, maintain good work relations, etc. Deciding a niche is vital for any consulting business, as excelling one field is manageable than trying to be successful in all the areas.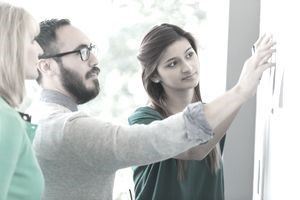 Do a little research about the subject that you want to pursue consulting for, read how it works and see if you are fine with doing it. After collecting all the information, finalize a niche, and follow the remaining steps.
Step 2: Education and license
Many consulting services need a license to set up your firm. Check the criteria for the field you are choosing. Also, it is always better to have a solid education and knowledge about the subject you want to offer services for. You can also search for courses related to the field of your interest and get a degree or certificate for the same. This course helps you to have a clear idea about the subject in depth. A consultant with a supporting degree in the same field can help clients with more ease due to his skills and knowledge. If you are interested in Marketing, do a short course or opt for a degree in Marketing as it will be beneficial to you in the longer run.
Step 3: Networking and partnership
Networking is an essential part of any field. It is imperative to have contacts and active networking to know that the latest market trends. One should be aware of all their competitors to understand the potential path for taking your business ahead. Once you are confident enough to start your firm, you can either lookup for a partnership to achieve goals faster or even set up your business on your own.
A lot of people like to partner with fellow mates to smoothly carry out the operations of the company. Be wise while choosing your business partner, as he/she will play a vital role in your career as well as business. Select a partner that compliments your skillset and excels in the areas that you lag.
Step 4: Prepare a strategy.
You, as a consultant, should be ready with a proper answer, solution and procedures to help your clients. Prepare a flowchart of the work that you will provide to your clients. Make a list of all the possible problems that people encounter in your field and start planning the solutions for the same.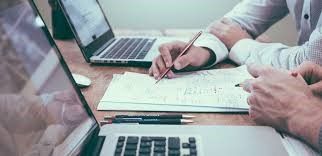 Prepare yourself well and your partner so that anyone who comes to you gets a quick service and proper consultation. A client always appreciates a London business consultant that comes up with on-spot solutions with the list of requirements, pros, cons, and timeline. Strategize everything and keep it ready to help out your clients with ease.
Step 5: Staff and tools for business
The next step for setting up a business is to recruit a well-trained and qualified staff. The staff and employees play an important rule in making your company. Make teams and assign them tasks accordingly. Apart from the staff, a business needs an updated set of tools to help its clients and also ease out the entire process. Invest in good software to maintain the client database, consultation services, and solutions. You can also opt for employe software for internal communication in your organization.
Follow all these steps to set up your consulting business and write proposals covering all the services you provide along with your prices. Once all this is done, you are ready to start giving consultation to the concerned individuals.
Concluding Remarks
Consulting services are in demand, and many people in this field are already doing the best in their capacity. It is essential to deliver solutions on-time and please the clients with results. Also, remember consistency is key. Always follow a well-organized procedure to give the consulting services and maintain good relations with every client.