It is essential to consume sufficient water, and it is vital to living the healthy life since the human body is made up of more than 60% of water purified water is essential for daily life activities and thus a prerequisite for human functioning.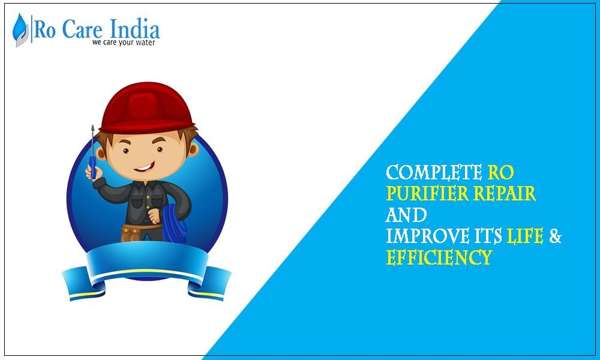 Purification of water involves RO (REVERSE OSMOSIS) techniques which infiltrates water from harmful chemicals such as- chlorine, lead, etc. And other contaminants which make the water fit for human consumption, water purification can also be done through UV (ULTRAVIOLET) water purifiers but it is considered to be less effective than RO water purifier filter as it kills all germs, but their bodies remain in the water only, and they are also unable to remove dissolved salts, on the other hand, RO water purifiers
Blocks and removes all germs and viruses from the water and makes the water free from contaminants without even leaving their bodies in the water.
They are also able to remove dissolved salts from the water.
It has a unique system of pre-filtration to work with dirty water.
Thus, RO water purifier dispensers are considered to be the best for the purification of water as they remove everything from water, not only all bacteria, viruses, and germs but also dissolved chemicals that could be much more dangerous than germs.
Therefore, we can easily comprehend that water purifier is one of the essential house appliances, as it is the source of clean water through which we continue with one's survival needs such as:- drinking water and daily life activities such as- cooking , washing, etc.
A faulty RO or water purifier system can seriously damage our health and can cause illness. Hence it is essential to maintain it and get it repaired and serviced when required.
Water purifier choice depends upon the quality of
Water requirement
Budget and many more things.
They provide specific Technologies involve to eliminate contaminants and provide fresh water. Some of the best purifier services in India are:-
Kent
Livepure
HUL pureit ultima
Blue star
Aquagaurd
FACTORS REINFORCING REPAIRMENT OF WATER PURIFIERS
There are various factors which determine the need for the requirement of water purifier:-
1. NO WATER OR A SLOW FLOW
A slow flow of water through the faucet can indicate that the water purifiers needs repairment to ensure purified drinking water.
2. BAD TASTE OR ODOUR
TDS- total dissolved salt of water determines its drinkability. This Comprises of inorganic and organic salt in the water which classifies its consumption. The TDS level of drinking water should be below 300mg per litre, and high levels of TDS can seriously damage our health and lead to the occurrence of waterborne diseases causing illness. The TDS can be regulated through proper servicing and repairing of the water purifier.
3. DAMAGE OF RO MEMBRANE OR SEDIMENT FILTER
RO membrane is one of the crucial parts of the water purifier. The RO membrane removes all kinds of water impurities. Thus, damage to this membrane indicates repairment of the water purifier.
A sediment filter is the first step of the water purifier which comes into play in the first stage of filtration inside the purifier. It functions with a net that filters unwanted dust particles as water flows through the system.Hence it should be changed when damaged or contaminated.
Thus, it is recommended that an RO water purifier should be serviced every 3 months for its smooth and effective functioning.
ALL ABOUT RO REPAIR
To avail, continuous supply of pure water RO water purifier service is mandatory for maintenance of the machine. RO repair service is available throughout India.
· Any person can connect with the customer care of the RO company for water purifier service if the appliance is under warranty period. To avail this, one can call their customer care helpline number for download the service app or send an email.
· If the warranty period has expired, one can also refer to the manual of water purifier and follow the instructions to do the needful.
· There are several online sites and service providers which offer services by hiring trained professionals for the service and the water filter repair and maintenance gets smooth as the entire process is performed under professional guidance.
COST OF WATER PURIFIER SERVICE
The cost of RO repair service can be divided into two parts:-
Primary function -when only cleaning of machine and filters is to be done or filters are to be changed.
Repair- when the machine is diagnosed, and any damaged part is to be replaced. Therefore, RO water purifier should be maintained and repaired according to the need and occurrence of the continuous supply of freshwater to remain healthy and fit.