Gone are the days when a man or woman would walk into a watch store and pick up a watch that did the primary function, i.e., timekeeping! Things have changed drastically today. No one buys a watch to check time only. Watches get considered today as smart and fashion accessories that help you complete your look for a formal or casual occasion. Men and women today always search for watch models that are affordable and look exquisitely stunning. One of the best options to choose from today is the Seiko Prospex.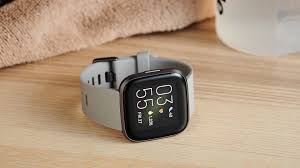 Seiko, as a watch manufacturing brand, has been innovating its watch design and manufacturing process for a while now. Over the years, the brand has always been trying to better its collection of sports and other chronograph watch dials as well. The Seiko Prospex blends its trendy design, sturdy body, and precision. But is it what you need? The following pointers can help you find out:
Do you love adventure and water sports?
People who are continually looking for an adrenaline rush have a tough time choosing their apparel and accessories. When it comes to a watch, they want to sport a dial that looks sporty, new-age, classy, and smart. Also, the watch needs to work best on land, air, and sea. If that's what you want, the Seiko Prospex does complete justice to your watch wish list. It is best described as a diver's watch and is perfect for people who want their watch to function accurately underwater during a scuba diving session. It is durable and water-resistant.
Do you want others to complement on your watch?
We all want others to complement the attires and accessories we choose! A little vanity never hurt anyone. If you want to grab people's attention for your watch, this Seiko timepiece is the best to choose from. The blue or grey dial sits rather quaintly on your wrist and impresses people with its sheen. The solid band adds gravity to the classy looking dial. Pair it up with your corduroys or summer casuals, and you will steal glances.
Are you comfortable paying the price?
Even though Seiko watches are affordably priced, as compared to other luxury watch brands, you still need to shell out a decent amount. The price you pay covers you for an exquisite dial, excellent Japanese watch-making technology, product warranty, and other useful features. You get a watch that looks sporty, trendy, and can sustain in any situation on land, air, and sea. If you are comfortable paying the price that it comes for, go ahead and bag this time timepiece.
Do you have an affinity for the brand?
Have you been reading up and researching on Seiko for a while? If yes, then owning the Seiko Prospex is a matter of pride for you, especially if you know about the way the brand arrived at designing the diver's watch variants.
If you are unsure about buying this watch, you can consider the pointers mentioned above. Just in case you find yourself resonating with the problems, take your time to choose the best Seiko Prospex watch variant for yourself.