In the past, supply chains across the world used to be linear. However, in the past few years, the 'data explosion' has made supply chains increasingly complex. Yes, advanced processes and improvements in technology have made it easier for businesses to expand their operations. With this growth in orders from across the world, there has been a rise in marketplace complexities. Sharing data within these complicated supply networks (most of them are spread across multiple countries) is extremely challenging.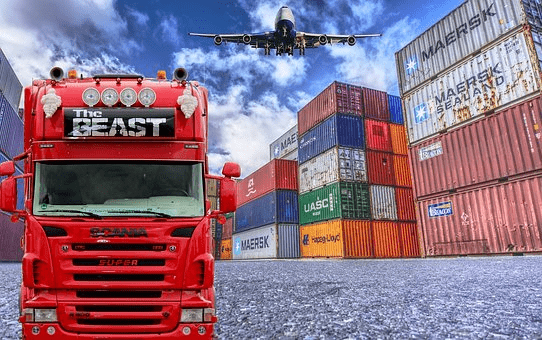 What are the Challenges?
The main challenge is that consumers demand-supply chain visibility. They want their orders tracked and traced until they are delivered. Retail experts across the world widely support this view. According to the Supply Chain Worldwide Survey, improving supply chain visibility is a key business target.
Businesses actively want their supply chains to be visible because their products go through three to five different transportation routes on average. Improvements in supply chain visibility are the only way to navigate the complex world of long-distance order deliveries. That's why the race to find largest 3rd party logistics companies that can boost supply chain visibility is on.
Here are the benefits that these high-quality 3PLs can provide –
No More Supply Chain Disruptions
In 2018, companies across the country recorded 1069 supply chain disruptions. That was only in the first six months! Most of them were caused due to commercial mergers/acquisitions, extreme weather, factory fires, and sales-related reasons. Supply chain disruptions have increased in the past few years.
Not only do these disruptions affect sales, but they also impact the share prices of involved companies.
Lack of supply chain visibility is the main reason behind these disruptions. These disruptions hurt productivity, radically increase variable costs, and harm the seller's reputation.
To prevent such damages, top 3PL companies have integrated technological tools that make the supply chains more transparent. Some of the tactics, tools, and strategies used by these top 3PLs include –
Predictive Analytics Tools – Using data to forecast future possibilities or changes to the supply chain. These software-based analytics tools enable supply chain managers to make real-time decisions.
Machine Learning Techniques: The leading 3PL experts are now using computers with predictive abilities. These Machine Learning-enabled software tools assess the supply chains, order frequencies, and other market information to predict accurate stock levels. These tools radically improve forecast accuracy.
Improved Transportation: To optimize transportation performances, top 3PL companies have introduced highly-advanced product tracking and tracing tools.
Tech-Driven Communication: Modern-day supply chains are complex because the number of stakeholders involved in them has radically increased. These chains consist of – in-house staff members, wholesale warehouses, transportation companies, manufacturers, raw material gatherers, and of course, the consumers.
Top 3PL companies bring these entities together using advanced methods of communication. Doing so eliminates the risks of organizational mistakes, missed deadlines, or flawed deliveries.
Meeting the Ever-Evolving Customer Expectations
The increasing competition in the eCommerce world is compelling every business to outdo each other in terms of delivering the best consumer experiences.
The modern-day online shopper has thousands of online stores and products to choose from. Hence, companies that offer online purchases are having to distinguish themselves based on fast and high-quality delivery services.
This slippery slope of increasing demands has made consumers intolerant to late deliveries or damaged products after the delivery.
The company that doesn't provide one or two-day secure deliveries will suffer as online customers have little loyalty. Finding alternatives is so easy that every online shopper does it without any hesitation. With the help of top 3PLs, companies can create visible and transparent supply chains that can enable –
The fast flow of user-related data and information.
Minimal or no order errors.
Improvements in customer satisfaction.
End-to-end supply chain transparency also makes sellers, packers, and other stakeholders in the supply chain more assured about the whole process.
Companies can even reshape demand and supply cycles since they can access a plethora of supply chain-related information.
International Orders and Extensive Supply Chains
Modern-day supply chains are spread across multiple borders and even continents. For instance, North Americans can easily order products from Japan. Hence, logistics and delivery companies now have to deal with multi-layered supply chains. Some complexities of such extensive supply chains include –
It is impossible to manually oversee every step of the product manufacturing process.
If and when products are damaged, sellers and customers cannot guess at which point in the supply chain, the damage occurred.
Fluctuations in the economy (e.g., volatile commodity prices) can alter the financial limitations of a specific supply chain.
The day-to-day responsibilities of supply chain professionals are at risk, and so is the suppliers' financial stability.
The only way to resolve these supply chain-related complexities is by adopting technologies that boost supply chain visibility so that all parties involved in the network (including the consumer) can access real-time data about products and orders.