According to the Council of Supply Chain Management's State of Logistics analysis, the logistics industry made up 25% of freight transportation's total market share compared to only ten percent a decade ago. That proves that 3PL is a massive industry with ongoing growth.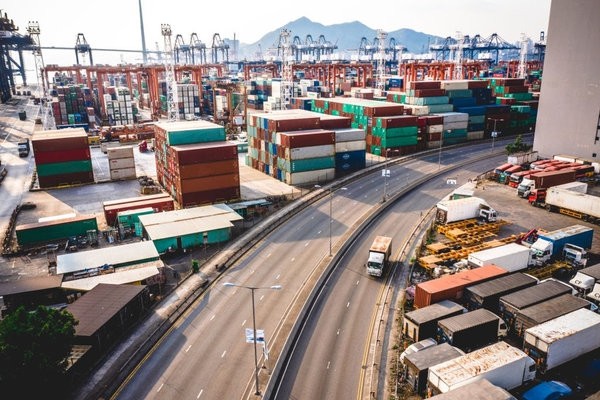 Why Focus on Growth?
With an industry so vast and evolving rapidly, the existing Third-Party Logistics (3PL) companies face the threat of new competitors now and then. These new competitors have some fantastic performance as
They are progressive in their strategic approach
They utilize the latest technology and resources
They provide integrated services
These help them stand out to mark their place in the 3PL world. On the other hand, existing large logistics companies have years of experience in the market and have invented their formula for success. The 3PL industry is highly fragmented, and with thousands of participants, the customers today have the power to be selective.
Goals of the Logistics Industry:
The logistics companies aim to
Limiting transportation costs
Improving resource usage
Expanding profitability
Improving the overall efficiency of operational tasks.
Eight Ground-Breaking Methodologies Can Help Grow a 3PL Business:
Efficient Services
The capability and nature of logistics services are a significant factor in deciding the business's achievement and development. For the best possible services, the company must make strategies focusing on the old saying 'Customer is the King'. Understanding the clients' necessities and thinking of the correct answers to problems need great importance. The satisfaction of customers essentially relies upon the standard of customer services. Moreover, it incorporates all parts of the logistics framework from the starting point to the final delivery. Different components of the logistic procedure greatly influence the quality of services, including
Transport procedures
Customs operations
Brokerage
3PL
The incorporation of the latest technology helps in facilitating the administration system and proves to be beneficial. The requirements of the Customer, regardless of whether it is quick delivery or fewer charges, must be clearly understood.
Efficient Timing:
Technology has added speed to our lives. What everybody needs today the most is more output in less time. The expected delivery time of shipments and packages in arriving at the destination should be as much less as could reasonably be. The fluctuating order patterns and market necessities have prompted new ideas that guarantee quick and timely transportation in any case. One such idea is of 'crowdsourced rider pool,' which delivers way faster no matter what.
Cost-Effectiveness:
High competition in the market has cut down the charges for both kinds of transportation, within or outside nations' borders. The logistics organizations must reduce their price bars and support campaigns with rewarding services and goods transportation proposals. The reduction in direct logistics costs with the assistance of the latest technology and better transport framework also helps outline fewer costs for the logistics administrations. Companies recommend executing the best strategies to give speedy, viable, and better logistics services at lesser prices.
Efficient Clearance Procedures:
The clearance procedures in the control offices and customs have a significant role in deciding international and global logistics services' effectiveness. Organizations with worldwide transportation prerequisites and global shipments should make customs procedures more quick, straightforward, and predictable. Moreover, different governments and agencies create a worldwide sustainable and economic model for transporting items and goods worldwide.
It is of prime significance to give clients a predictable transportation time in the logistics business, particularly in international shipping. So, organizations need to guarantee accurate documentation and fast clearance procedures.
Business Quality and Transport Framework
The two areas in the trade and transport framework are private and public. On the one hand, it is an unquestionable requirement for all logistics business owners to make their organizations' infrastructure strong by improving
Transport vehicles
Technological guides
Distribution centers
Transportation centers
Picking processes
Delivery centers
But it is mainly the government's job to improve infrastructure with streets, railways, ports, and countrywide IT frameworks that can encourage convenient transportation to move quickly and serve better. The mishaps in the transportation sector usually happen due to the negligence of staff. So, it is important to hire skilled people.
Tracking:
Owing to customers' modern and advanced demands, one of the essential things to focus upon in today's world is consistent tracking. The companies need to follow and track the shipments, transfers, and updates for picking and delivering.
With the most recent advancements, Warehouse Management Software can deal with the stock at the inventory and manage all the steps in the supply chain and back off the logistics administrations.
Automation:
Automation in the logistics industry is the utilization of programming to build the operational proficiency of a business. That offers solutions to the logistics business's many problems, from labeling to their storage and ultimately to their delivery.
In this manner, Logistics Automation radically reduces the human labor force to perform activities like bundling, labeling, or measuring items' capacity in the storage area.
Drones
Drones have many promising applications that can help develop a logistics business. The expansion in the use of Drones for quicker transportation of products is one of the central approaches to developing the drone logistics market. The Drones Logistics Market is assessed to be USD 11.20 billion by 2022. Likewise, North America is expected to be the leader in developing the drone market by 2027. Drones can quickly affect our ability to convey items, both too thick, blocked metropolitan regions that would profit by fewer vehicles out and about and to provincial areas. Worldwide organizations and new businesses are anxious to build up their specialty in this market.
Self-Driving Vehicles
Self-driving vehicles are also becoming popular in the logistics industry nowadays. Logistics organizations have been productive in the early selection of self-driving vehicle technologies, convenient because of the fewer laws and controllable testing conditions. Drivers account for around 30% of street transportation costs, so self-driving vehicles can reduce the inefficiency and failure in transportation and help develop the business.
Incorporating Technology
Without technology, it has become near to impossible for the logistics industries to have a competitive edge in the market.
Robots
Robots are computerized machines that increase effectiveness and develop logistics business. In contrast to automated machines, robots intended to play out numerous positions without a moment's delay, making their applications in the logistics business boundless.
It is especially valid for web-based business organizations, requiring an elevated level of speed and effectiveness to meet online deals' rapid development.
The bar of efficient and speedy order completion was first set up high by Amazon, which the other logistics companies are looking forward to.
Wearable Technology
Wearables are gadgets associated with the web or different devices to build communication and interaction between employees and customers. Wearable technology expects to become an absolute necessity soon in the logistics business.
Wearables are also useful to screen the health and feelings of anxiety of the representatives with wellness trackers' assistance. At the same time, GPS assists in finding the workers without any problem.
Online Marketing:
A significant portion of time, assets, and attention spend on improving the procedures and management and much less on advertising these services.
Web-based advertising is the most powerful and customized way to deal with your intended interest group and hit target deals. Online marketing can help expand your freight forwarding networks, urge customers to consider your offer, and lead to sales.
Content Marketing
Making great substance on your site can help you connect with potential customers as they would be revisiting the site later for those services. It is critical to creating content for your intended interest group. Content ought to be relatable, instructive, and resonate with your strategies.
The data show the type of blog, eBook, downloadable pdf, infographics, or potential slide share. Content promoting for 3PL organizations is an excellent method to pull in rush hour gridlock to your site.
SEO
Search Engine Optimization is actually what the name recommends, upgrading your site to be more evident on web indexes. The essential capacity of SEO is to carry high volumes of traffic to your site.
A reliable SEO procedure expands your chances of seeing the first spot on the list of web visitors when clients use watchwords, for example, logistics administrations, shipping organizations, warehousing offices, etc., to look through items and administrations you offer.