The importance of high-quality content is irrefutably one of the most important aspects of a successful marketing campaign. They're typically the tools you will use to attract more audience, have them buy your products, and trust your service. However, bad content quality can also have adverse effects on your business, so when you're creating content to improve your search ranking, you're really treading a fine line between success and failure. Don't worry, though, because we've got you covered. This following guide will help you understand better how quality content can improve your search ranking.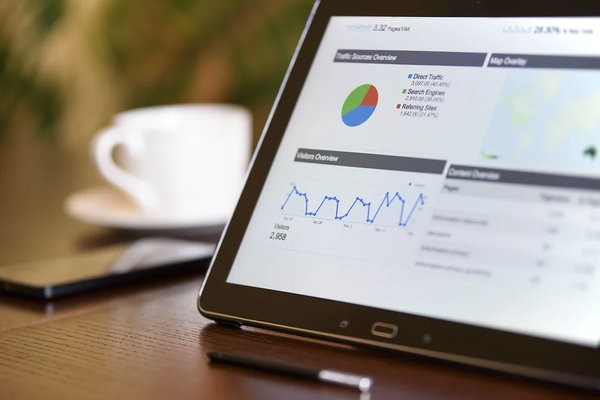 The Higher the Value, the Better
If you want more people to land on your website, you'll want to write valuable content for their perusal. Original and/ or exclusive content written by specialists will also make your website more valuable and trustworthy than it would've ever been before. Make sure to have engaging content that will prompt reading to continue reading to the last paragraph. If you write content that proves valuable to your readers, they will be more inclined to delve deeper into your website and find more equally valuable information. They will also be more inclined to share this information with their friends, be it on social media, or by recommending that they visit your website.
Effective Anchor Texts Are Crucial
One of the main components of creating valuable content is using anchor texts. If you don't know what they are already, they're basically words that are used to link one page to another and they're designed specifically to make more people click on the text. There are different variations for anchor texts that you can use. For example, branded links use the brand name as an anchor text.
There are also site names, exact keywords, article titles, generic links, such as 'click here' or 'see more'. You can use partially matching keywords and/ or related keywords. You have to choose your anchor text wisely for optimum results, though. Of course, you'll need to use different types of anchor texts; however, what matters here is that you use clickable anchor texts to ensure that readers will be tempted to visit your website. Also, make sure that you're distributing different types of anchor texts throughout your content. This is what SEO users call the 'anchor text ratio'. This will help you make use of your SEO efforts, as the wrong use of anchor texts won't benefit you in the long run.
Build More Links
When you have quality content people will be more prone to visit your website and read it. Other websites will also acknowledge this fact and will want to link your website in theirs. Any website owner will certainly want other websites to link his and the easiest way to achieve that is by creating killer content.
According to the websites that are linking yours, you will notice a significant increase in your traffic and also an improvement in your Domain authority (DA). This will ultimately improve your ranking in the Search Engine Result Page (SERPs). That's why you should always go for websites with a high DA score (it ranges between 1 and 100), as this will enhance your website's DA in return.
More Sales
Generating more sales typically occurs when you have the right people to buy from you and the first step to achieving this is by creating quality content that will attract readers. When you employ the correct demographics to your content, your targeted audience will more likely read your content and be interested in what you have to offer for them.
Usually, product-specific content will help you generate more sales like instructional videos, product reviews, or blog posts. This type of content will immensely help your audience in making their purchasing decisions and will increase your brand trustworthiness. Also, make sure that you are attuned to your customer's suggestions. You can do this by asking them for the type of content they'd be interested to read when they venture through your website.
Brand Awareness
One of the main purposes that people use SEO is to increase brand awareness. Business owners employ SEO strategies for that reason all the time. Luckily, content marketing is one of the easiest methods with which you can do this. If you write high-quality content that explains your brand's vision and goals, the type of products and/ or services you're providing for them, they will naturally become more aware of what you're trying to achieve.
Although there are other methods, like advertising and PR, they might be more expensive than using content marketing. However, make sure that you're creating good content and using the right keywords. Before you brainstorm ideas for your content, research the different types of content that will help you increase your search ranking.
Improved Social Media Presence
Business owners usually own a website as well as multiple social media accounts. If you're playing your cards right when it comes to content creation, you'll get even more traffic to your website through your social media accounts. A lot of businesses are using what is called cross-posting will help you get more audience, as Facebook algorithms can display your content to your target audience based on their demographic characteristics.
Doing so will help you get brand recognition, audience engagement, generate more traffic to your website, and more followers on social media. Millennials and Generation Z specifically are more likely to follow you on social media than visit your website each time they want to use your service or buy your products.
Earn the Trust of Your Audience
Simply put, well-written content will likely make more people trust your brand than a poorly-written content. Think about it, if the first thing you read on a website is poorly written, will you pursue this website's services? You might have heard the term EAT (Expertise, Authoritativeness, Trustworthiness) which implies that your relevant and shareable content, your Domain Authority will increase, which will consequently gain the trust of your audience.
With that said, you should be able to dedicate the right resources to create killer content for your audience. Remember that creating quality content doesn't just happen on a whim, you'll have to decide what type of content you have to create and what your audience needs to be more engaged. With this information in mind, your content will help you rank high in SERPs in no time!