In any business you put up, you always have to love your customers. It measures the overall marketing success of any start-up. In running a business, it is vital that you convert potential buyers to loyal customers. Your main goal is to ensure that your target audience buys your product or uses any of your services and makes it as their brand of choice. However, everyone who runs a business knows how hard it is to market goods.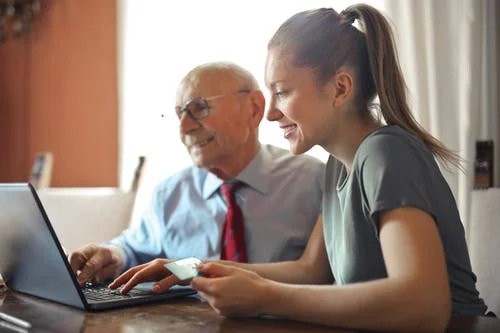 For a business to generate sales, marketers need to evaluate everything from making the right marketing strategies and hours of critical decision-making. Among all these plans and applying the different approaches, there is one aspect that can put your business to the ladder of success, customer engagement.
Going through your target market and keeping them interested in you is very important. Here are some ways to improve your customer engagement and lead it to generate more sales.
Social Media
The use of social media in today's era is rapidly growing. More and more people are getting hooked into it. In 2015 alone, there were 7.3 billion users worldwide, and about 2.3 billion people are active social media users. Most businesses use social media to connect with their customers. To improve your customer engagement, use social media as your weapon against your competitors. Once you were able to obtain user data and analyze it, you can get ahead of your game and make a better marketing strategy. If you begin to see social media as a feasible means to interact with your target audience and loyal customers, you can modify your social media strategy and begin to offer more for the people who support your business.
Content Marketing
This type of marketing is widely used by businesses to generate sales and attract more customers. It is important for you to create useful content that your customers will like about you. You can create any topic that helps your customer understand your business. You may also post something about the top questions you think your customer doesn't understand and turn it to something good. According to a marketer from an E-commerce Marketing Company, by using this kind of tool you can get your customer to do something that will benefit both parties, make a purchase. The objective of this move is to improve your customer engagement and give them a hundred more reasons to try your brand and stay with it.
Mobile App
Almost everyone in this world owns a smartphone. You can generate sales more easily with the help of a mobile app. Over the years, apps made a huge customer engagement that makes casual chats into a strong relationship that ends up generating many sales. It gives the customer a whole new level of experience that most of them are accustomed to the use of the website. If you want to improve your customer engagement, you should consider developing a mobile app for your business.
Drive Communication
In every business, talking to your customer is very important. Your customer will be lost if you don't talk to them. Another vital process a business should learn from their audience is listening. With an effective communication and listening system, you are redefining customer engagement. It does not just drive communication, but also builds trust that you as a company are ready to listen. Which customers often look for in any business. With an effective communication system, you are also strengthening your relationship with your new and existing customers.
Customer engagement is a never-ending adventure. As long as there is a customer, you will not stop to entice them to be loyal to your business. These are just some ways to improve your relationship with your customer. Always remember that communication is important, and it will bring your business to success.