A logo is what separates companies from one another – from their competitors. Too many people feel a logo isn't all that important, but it really is. While you should put your attention on improving a product or the service quality, your logo is going to speak volumes about your company.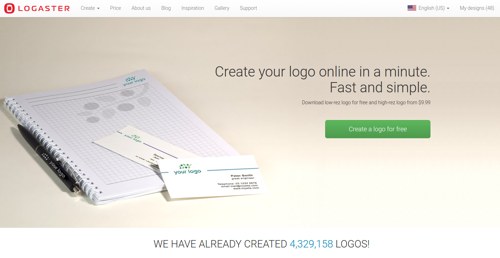 A logotype isn't an extremely important part of a logo, and it doesn't affect how successful or unsuccessful a company is. It's easy to work without a logotype or a simple one, but the reality is that a logo – a good logo – helps people to identify with a brand. An effective logo is something that's permanently stored in people's memory banks.
4 Options To Create A Logotype For Your Business or Brand
Employ the services of a designer. Startup companies may find this isn't to their advantage, as they do charge for their services.
Pick logo, using the various platforms like Zilliondesigns to assist you. You can choose from the different registered designers can design a logo for you. You'll need to make them aware of the logo requirements and what you'd like. Describe in great detail your ideas for the logo. From that, you can pick the logo you'd like and purchase it. It's not uncommon for logos to cost $200 and take a week to design.
Come up with a logotype for yourself. Everybody has a unique style of handwriting, which means every logotype has some originality to it. However, not everybody has the time or desire to sit down and create a logotype. And, not everybody can express their ideas through drawings. On top of that, a hand-drawn logo will need to be digitized – sent to a graphic editor such as Photoshop. If you're going to come up with a logo for yourself, you have to learn the basics and spend time working on it.
Use an online generator to produce your logo. Along with the traditional approaches, there are new methods being incorporated. That's because new trends and innovations are influential in design. With online generators, you can take part in the logo process, and it takes mere minutes, not weeks to craft a decent, eye-catching logo. You can get these services for free or for a low price – $10 to $40.
If you decide to go this route, you should consider Logaster, an online logo maker that provides you with a large array of tools that you can practice with and design a logo. It's easy to design your logo with Logaster.
Type in your business name and pick the circle your business most associates with.
Choose a suitable icon and an eye-catching font.
Alter the logo to fit what you want – its size, color and elements.
Save the logo and download it.
There are all kinds of ways you can have a logo for your business – a logo that speaks volumes about your business and catches people's attention, so they'll remember it.