Cisco HCS is a new form of communication. It allows you to integrate different Cisco technologies and use them from a single device.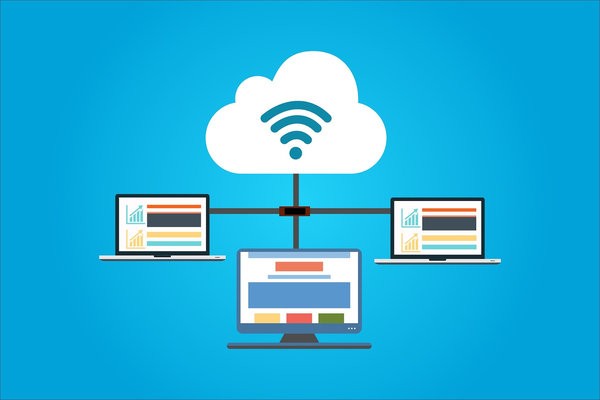 Atmos by CallCabinet offers enterprises with a Cloud-native, compliant call recording solution that deploys in days. To learn more about their HCS integration, visit callcabinet.com/cisco-hcs-recording.
Use the integrations to access all the features and improve your business.
Cisco Hosted Solutions
Cisco HCS is a cloud collaboration service from Cisco-powered partners. You can use HCS with CUCM integration.
If you have outdated hardware, Cisco can help you to migrate your accounts to an HCS-supported device.
HCS uses cloud technology, integrations, and call recording systems to improve your business. You can use HCS to connect devices and systems while tracking and recording your calls.
It helps to enhance productivity through advanced collaboration methods. Cisco HCS uses corporate telephony. That means you can connect with other users through landline, mobile, internet, or VoIP.
Cisco HCS allows you to connect to anyone anywhere.
Cisco Hosted Solutions Use
Using Cisco HCS is easy. The hard part is to understand how HCS can improve your business.
When you use a call recording system, you want to have:
Call forwarding
Better call tracking
Corporate telephony
Caller ID
Analytics
Call recording
You want to use these features to:
Improve your call workflow
Track your call performance
Capture more leads
Create better connections
Improve sales
Improve productivity
After all, these are examples. How you use all of the available features is up to you. Make sure to use call forwarding, call recording, and analytics to make the most out of the HCS integration.
Cisco Hosted Solutions Features
Cisco HCS has several features. These features define Cisco products, helping you to have a better work performance.
Cloud technology is a premium HCS feature. You can use Cisco products anywhere with an internet connection. Cisco stores software, updates, codecs, profiles, and accounts on the cloud. Connect to the cloud, and start working.
Data management is another feature. Even with cloud storage, you need to access data and keep it secure. Keep the settings, and download the data to your device.
That leads to a better user experience. Configure options, settings, and analytics with a few clicks. Create specific systems, trigger them with events, or automatically record calls. Do that in a short time, and focus on work.
That leads to a better workflow. Use the analytics, test workflows, and improve your customer relationships, sales, or business.  
Cisco Hosted Solutions Overview

Now, there are other features to cover. Cisco Hosted Solutions allows you to do more. At least, you can improve:
End-customer benefits
Productivity
Advanced solutions
Cisco quality
Cisco HCS is an enterprise Cisco product. Its design serves to help you do more with your calls.
End-customer benefits
While you have benefits for your business and employees, HCS improves the user's call experience. With automatic recordings, users get legal and data standards protection.
Also, HCS gives them a superb call experience. You can set specific call networks, automatic or triggered.
Call forwarding gives users a chance to connect with adequate professionals in your business. Help the users become leads for your business needs.
Finally, Cisco products give users premium call quality. When users call, they can reach you on any device or network.
That gives users more connectivity, and more chances to improve your calls. Also, that helps your employees as well.
Productivity
Cisco HCS gives your employees a chance to be more productive.
HCS gives your employees more agility. Instead of spending hours onboarding with the system, use it within hours. No need for a complex user interface. Integrate other systems from the Cisco family, or use HCS on any device.
Then, try analytics. Set your goals, track conversions, and get call data. Store and use relevant data, track your numbers, and implement changes in your business. Follow and achieve specific goals for specific employees, teams, and departments.
To increase productivity, use call forwarding. Call forwarding allows you to switch calls between employees. Then, set up specific agents in the business to handle important clients. You can do more when you connect the callers with the right agents.
Finally, use call recording. Call recording is the crux of your legal operations. Setting up call recording protects your business from legal issues and data problems. Call recording is the fastest way to protect your business.
Advanced Solutions
Cisco HCS uses new technology. It uses the cloud, AI, integrations, and corporate telephony to improve your call experience.
Everything you record or store with Cisco goes straight to the cloud. You don't have to worry about losing data anymore. Instead, you can access it anytime you need. Also, cloud technology uses less computer storage, migrating major operations to the cloud.
Then, Cisco HCS uses AI. AI, at the current level, gives you a chance to personalize choices and get better recommendations. In the future, AI is going to achieve a more serious position. It's going to help your team make better decisions.
Also, Cisco HCS gives you integrations. That means that you can connect Cisco systems with existing networks or devices. You can connect HCS with almost any other device or provider with an internet connection.
That leads to corporate telephony. As long as you use HCS, you can connect on any type of network.
Cisco Quality
The Cisco brand has been around for decades. It's all about quality. That means these products are enterprise-level products.
These products provide a better user experience. And, they last longer.
Get Cisco HCS
That leads us to the final point. Do you want to improve your business?
If the answer is yes, then get a Cisco system. You have to try it to see how Cisco HCS can improve your business. Investing in a call system is always a smart investment in your business.