Have you considered going digital with your pick up and delivery business? If yes, chances are, that you have already heard of an app called Postmates. Postmates app is a ground breaking app that facilitates on demand delivery using an application that can be operated using your smart phones. Since so many entrepreneurs have started recognizing the significance and access of the digital platform, we started getting many requests to help entrepreneurs understand how they can maximize the potential of their business with the help of the Postmates Clone App. That is why; we put our team together to make sure that you know how to capitalize on smart phone based apps for your business.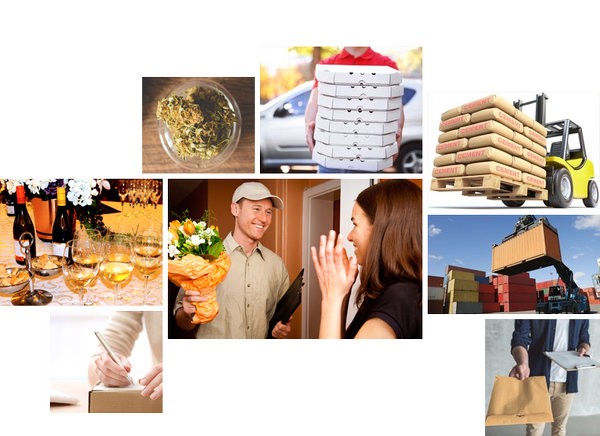 But before we get into that, here's a brief explanation on what a postmates clone app is. Well, for starters, as the name suggests, a cloned app is a mobile application that is built on the code and structure of an existing and popular app using their script.
The primary app is basically tried and tested multiple times so the need to undertake fresh research for the operation is limited. What's more, even though the coding is structured on an existing script, the whole process of coding is done from the ground up. This gives the developer enough room to add enhancements or even update their own app and not keep it exactly the same to the primary app.
How can it help your existing business?
There are three ways in which you can digitize your business using the postmates clone app:
You already have a single pick up and delivery business unit
In case you already have a center for pick up and delivery through which you operate your business, you will benefit greatly with the help of an app like the postmates clone. This app will ensure that your customers can enjoy door to door delivery of parcels, without having to come to your unit to hand over the parcels.
In case you have an existing base of customers, they can seamlessly transform into a digital corpus for you. You can otherwise use marketing and promotional offers (the app has provisions for the same) to promote your app even further.
You already have multiple pick up and delivery business units
In case your business is not limited to a single city or state, you may use the app to ensure that multiple locations of your app can benefit from the app. With the help of many features in the app, customers from multiple cities can use the app the app. With the help of the GPS and real time tracking facility embedded in the app, you may make sure that your customers everywhere can enjoy the app. The app also can be integrated with local languages and currencies. This means that if your business expands geographical boundaries, the customers in a particular region will be able to access and use the app in their own local language and be able to send delivery orders in their currency.
Aggregator model
If you don't really have any kind of a business in this direction but would like to explore the potential of pick up and delivery business, you may use the app to start off with an aggregator model of on demand parcel delivery business. This means that your app becomes a central platform for various service providers to enlist and start offering their services.
This means that you really don't have to put in any effort to use this platform as a business enterprise. You simply use the app as a medium to connect your users with service providers and earn a commission each time someone uses the app.
Getting the app
All you need to do is find a reliable on demand mobile app Development Company that has experience in building and launching on demand apps. They will have already built an on demand pick up and delivery app such as the Postmates clone, which means that you won't have to wait to launch your app in the market for more than a week's time.
In any case, make sure that you take a free online demo of the app and test it real time to know the true functionality and utility of the app. It will also help you in gauging what your customers and delivery service providers will experience while using your app. The white label company will ensure that the app is launched under your brand name with your logo and company colors. One thing that you must be absolutely certain of is that the company that you are purchasing the app from takes full responsibility of not just handing the app to you on your server, but also launching the app on the Google Play store and the iOS App Store. This will ensure that there is no possibility of the app getting rejected owing to any technical issue.
Wrapping up
Make sure that you know what a postmates clone is before you try to utilize its potential for your business. There are three ways in which you can use the app to ensure that you grow your pick up and delivery services business with the help of the Postmates Clone. Ensure that you take the source code of the app when you purchase it so that you can access its original code at any point in time to make any kind of amendments or to update it as you please. All the best!
Author Bio:
Anurag Rathod is an Editor of Appclonescript.com, who is passionate for app-based startup solutions and on demand business ideas. He believes in spreading tech trends. He is an avid reader and loves thinking out of the box to promote new technologies.