Manila Food & Beverage Expo (MAFBEX) is the first quality and food and beverages show of Worldbex Services International exclusively dedicated to the suppliers, distributors, manufacturers, retailers and small scale player of food and beverage products to meet the needs of the rising demands of the food service and hospitality industry.
Manila Food & Beverage Expo
Venue: World Trade Center Metro Manila
Country: Manila, Philippines
Start Date: 15-JUN-11
End Date: 18-JUN-11
Industry: Agriculture & Forestry
Do you like this business event? then please consider subscribing to our PINOY BISNES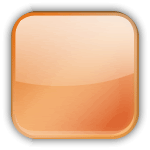 RSS feed. You can also subscribe by email and have new articles sent directly to your inbox. (Once you entered your e-mail address, you need to login to your e-mail account and click the link to confirm your subscription).