WordPress is a platform wherein you can build your website or even blog for publishing on the internet. This platform is also a content management system and has a huge database. You can give your site a great look by using a theme from WordPress and optimize the functionality of your website. There are many websites that mostly run on this platform. It is an excellent service as it is freely available because of its ability to be an open-source tool.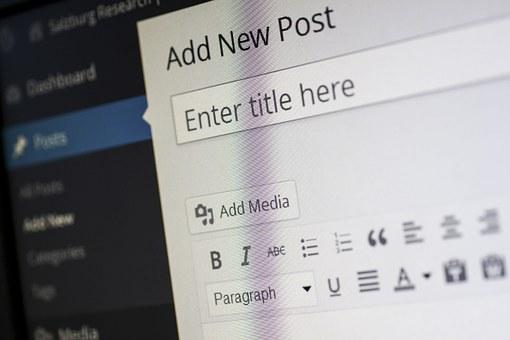 News outlets like the New York Times, famous blogs like Mashable and Tech crunch, music sites, celebrities, and much small business use WordPress platform. They use it to power their website and it also has a mobile app which is convenient to use. You can build several types of website through WordPress, such as a blog, E-commerce, business, news, photography, music, and membership.
Few tips on how you can secure your WordPress
Since WordPress is an open-source platform, it is most vulnerable and is most likely to be attacked by hackers and malware around the world. If you are serious about your website, you will need to pay attention and follow some best practices to make your site secured.
Listed below are some steps which will help you in securing your WordPress website.
Login page security – You can use a lockdown feature in your login page. Limit the number of attempts in your username and password. When a hacker tries to login with repetitive password, the site will get locked automatically, and you will get notifications for unauthorized login. Besides, there are certain; other themes security plugin are available too.
Two-factor authentication – You can use two-factor authentification in the login page. You can use two different components for login details. It is a regular password followed by a secret question, a secret code, set of characters, or Google authenticator app. In this process, a secret code will be sent to you on the phone.
Usage email id as login – For logging into WordPress either you have to use email id or username. Using email id is more secured than username.
Renaming the URL – The WordPress login page is easily accessible. If hackers come to know directly of your login page, they can intrude in your way forcefully. Hackers attempt to log in by using guesswork database.
Adjusting your password – Change your passwords in a secured manner regularly. You can add uppercase, numbers, special characters.
Lock idle users – You can ensure that your site does not gets locked when it is inactive for a long time. If it remains, idle anybody can change your account. You can use bullet poof plugins which will allow you to set customized limit time.
Protection of WordPress admin directory – The directory is the central part of the website; if any hacker gets a hand in it the entire site can get damaged. So it is vital to secure the directory. You can set a password and protect your login page and directory. As a user, you will need to have two passwords, one for the login page and the other for accessing the dashboard.
Usage of secure socket layer or SSL – This is a certificate which secures your admin panel. It will also ensure secure data transfer. The data transfer between browsers and the server will make it difficult for hackers to breach connection.
Safe user account – When you are blogging, then you will be dealing with multiple people accessing your admin panel. This free access will make your website vulnerable to a security threat. You can secure your website by handling your user account safely. You can use a plugin like Force Strong Passwords to ensure that whatever users create are secure.
Username as admin – During the installation of the site avoid using admin as the username in your administrative account. Admin as a username will make a straightforward approach for people to hack your account.
Files monitoring – Use plugins wordfence for monitoring changes in your files or you can also use iTheme security. Since all your sites data and information are stored in a database, you need to secure your WordPress website through the database.
Backup your WordPress – You always need to keep a backup of your data somewhere. You can always re-store your data anytime and anywhere if you keep a backup.
Strong password – The safest and secure method is, of course, always to set up a strong password. You can use various combinations of uppercase, lowercase, numerals, special characters. Paraphrases are excellent password. You can also use the tool secure password generator for a free and a quick tool.
Edit option – Disallow file editing to any user. If a user has access to admin, WordPress dashboard user won't have the ability to edit any files.
Profession help – If you feel that your website has been hacked you can get a professional's advice. Do not try to fix the issue on your own.
WordPress maintenance – Ensure that your website is maintained regularly using the latest version of the plugins.
Types of WordPress
There are two versions of WordPress that you can use for your site. Let us understand how and when you can use the two kinds of wordpress.com and wordpress.org.
In wordpress.com only you can make a free website. It has a disadvantage; such as if WordPress notices specific laws has been violated, your website could be deleted. You cannot even make money with advertisement. It has a limited option for which you cannot upload a customizable theme or even upload plugins.
Lastly, the domain name will not even be owned by you as it will have a wordpress.com along with your domain name. If you want to be self-hosted, you can use wordpress.org software. It works quite the opposite of wordpress.com. You can have access to thousands of plugins. You can own your unique domain name. You can monetize your website. Most importantly, you can customize your site. For more information, you can refer to RemoteDBA.com
Conclusion
Creating a database management system through WordPress is a great idea. If you are a beginner you might face some difficulty with this. So getting professional help will definitely work for you.