Who doesn't love a fruit smoothie? How about a healthy one that has a taste that cannot be beat? You can stop your search today because this smoothie recipe has it all.
To make a smoothie drink – all you need is some fruit, ice and a smoothie blender or mixer for a great back to basics smoothie.
This healthy fruit smoothie recipe is chopped full of wholesome fruit pieces and the sweet taste of honey. Blend one up today. A delicious alternative to sugar laden soda pop.
Ingredients:
1 cup plain flavored fat free yogurt
1 cup crushed ice
1 cup unsweetened apple juice
1 cup watermelon, cut into small cubes
1 cup strawberries cut into halves
1 cup mango, cut into small cubes
1 cup peaches, cut into small cubes
1 tsp. vanilla extract
1 cup honey
1 cup almonds, crushed (or cashew nuts)
Toppings:
Fat free cool whip
Couple sprigs fresh mint
To Make:
Frozen fruit may be substituted for this recipe, however fresh fruit will provide the best taste for these smoothies.
Before making your smoothie, cut up the watermelon, strawberries, mango, and peaches according to the directions listed above. Then, in a small bowl, combine all the fruit pieces and the honey together.
Make sure all the pieces are covered by the honey. Let fruit mixture chill in refrigerator for at least half an hour. Remove the fruit bowl from the refrigerator and let it stand for 10 minutes. Combine the fat free yogurt, apple juice, and crushed ice into a blender.
Blend this mixture for less than one minute before adding the fruit. Add the fruit and honey mixture to the liquid in the blender. Add vanilla and blend on high until all the fruit is mixed well.
Remove blender from the base and pour smoothie mixture into tall milkshake glasses. Top off each of the smoothies with a dollop of fat free cool whip. Then sprinkle crushed almonds on top of the cool whip.
A sprig of mint on the side of the glass completes this refreshing, healthy smoothie. Serves 2
For other fruit smoothie recipe, you can use other fruits that are available in your local area. This is the best business idea during summer.
Source: Hans, articlealley.com
Photo: life123.com
Do you like this fruit smoothie business idea? then please consider subscribing to our PINOY BISNES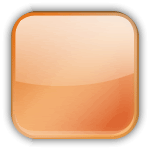 RSS feed. You can also subscribe by email and have new articles sent directly to your inbox. (Once you entered your e-mail address, you need to login to your e-mail account and click the link to confirm your subscription).