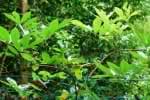 Reports said that 62 percent of pesticides sold in the Philippines are insecticides. Of these, 46 percent are applied to rice and 20 percent to vegetables.
Insecticides had become one of the major expenses of farmers that account for about 40 percent of total production cost.
But lately, the harmful effects of inorganic pesticides to the environment, humans, and livestock prompted various countries worldwide to ban the use of these pesticides and look for alternative replacements that are more environment-friendly and less harmful.
The shift from chemical pesticides to botanical pesticides is now gaining popularity. It promotes balanced and self-regulated agricultural systems. It is also less harmful to the environment, humans, and livestock and cost less to the farmers.
Researchers at the University of the Philippines in the Visayas, West Visayas State University, and Panay State Polytechnic University jointly implemented a project to develop product concepts for pest control using ethnobotanicals.
The products will be produced commercially and sold to farmers at affordable price. The Philippine Council for Agriculture, Forestry and Natural Resources Research and Development, an agency of the Department of Science and Technology is funded the project.
Potential plants for the project were selected based on availability, high bioactivity, and endemicity. Selection was also based on the plants; active ingredients already known and whether such ingredients can be extracted as soluble in water.
Roots of tubli (Derris spp.), vines of makabuhay/manunggal (Tinospora rumphii), and tubers of kayos (Dioscorea hispida) were used for the development of the natural pesticides. The plant materials were collected from Mamburao in Capiz, and Miag-ao town in Iloilo.
Most of compounds isolated from tubli are isoflavonoids. The roots of Derris elliptica, which is closely related to D. philippinensis contain rotenone, elliptone, deguelin, malacol, d-toxicarol, tephrosin, dehydroguelin, and dehydrotoxicarol. Rotenone is in use as an insecticide even before the advent of organosynthetic insecticides.
The tubers of D. hispida contain a poisonous alkaloid called dioscorine that paralyzes the nervous system. It also has diosgenin, which generally occurs in combined form as glycoside (saponin). It is present as rhamno-rhamno-glucoside called dioscin. Diosgenin is a rich source of steroids.
T. rumphii contains a bitter principle colombine, traces of alkaloid, and a glucoside, amorphous bitter principle picroretine, and traces of berberine. The bitter principle is glucosidal in nature. The two alkaloids present are tinosporine and tinosporidine.
Powder and liquid formulations from the potential plants were developed. The stability and shelf life of the formulated products were determined based on acidity or pH, moisture content, color, and smell. It was observed that changes in pH and MC were slight while no changes were noted in color and smell. Initial toxicity tests revealed that tubli is as effective as commercial insecticides (Sevin).
Tests on the cytotoxicity and antifeedant properties of powder formulations also revealed that tubli is the most promising natural pesticide followed by makabuhay. Kayos is the least effective.
Initial field testing on selected vegetable crops such as pechay, eggplant, green onions, and pepper was done. But further investigation is needed to confirm test results. [By Leila C. America, MediaCore, PCARRD]
Source: dost.gov.ph Photo: dqfarm.blogspirit.com
Do you like this business ideas? then please consider subscribing to our PINOY BISNES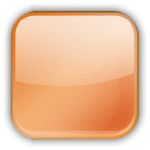 RSS feed. You can also subscribe by email and have new business ideas sent directly to your inbox. (Once you entered your e-mail address, you need to login to your e-mail account and click the link to confirm your subscription).