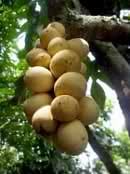 Lanzones (Lansium domesticum) is considered one of the most favorite fruits in the Philippines. Its delightful sour or sweet taste feeling in the tastebuds makes a person long for it more and more even a dagta reaches their hands. Lanzones, has been popularly grown in Southern Tagalog, even in Camiguin, Sulu, Davao del Norte, and Zamboanga del Norte.
Lanzones is now considered as priority High Value Commercial Crops (HVCC) of the Philippines. The GMA-HVCC Program has identified lanzones, together with mango, pineapple, coconut, banana, vegetable, and rubber, as priority commodity crops.
Now, festivities are organized to promote lanzones production in the country. We have the Paet-Taka-Lanzones Festival in Paete, Laguna during September and in Mambajao, Camiguin, every October of the year, among other festivities.
Improved technologies on Lanzones
In support of the growing demand for lanzones in the country and abroad, the Bureau of Agricultural Research (BAR) has supported a project of the Southern Tagalog Integrated Agricultural Research Center (STIARC) titled Agribusiness development project of lanzones in Calabarzon using improved production technologies.
Specifically, the project aims to increase farmers' income by increasing yield per tree through improved package of technologies (POT), increase planted area through production of good quality and affordable grafted lanzones varieties, institutionalize lanzones production through organization of farmers association, and conduct of technofora and seminars.
Included in the package of technologies are pruning – removal of watersprouts, infested and dead twigs and unproductive branches in the interior of the tree, applying the amount and kind of fertilizers based on the result of soil analysis, and use of mycorrhizal fungi (Mykovam), control of pests and diseases by brushing off and scrapping the loose dried bark and use of Trichogramma, and irrigation by the farmers with good water sources.
The technology was generated through one of BAR's banner programs, the Community-based Participatory Action Research (CPAR) Project on the rehabilitation of lanzones in Brgy. San Roque, Alaminos, Laguna. Initially, there were seven farmer-cooperators in this site with the commodity mixes of lanzones +coconut + native chicken. This CPAR activity is designed to implement an integrated production management system at the community level.
Also, the Agribusiness Development Project (ADP) on lanzones in Cavite, Laguna, Batangas, Rizal, and Quezon (CALABARZON) was implemented. The research team is composed of Ms. Avelita M. Rosales as project leader; Ms. Virgilia D. Arellano, Ms. Merly K. Tuazon, Ms. E.R.Gregorio and Ms. Thelma Lambio as study leaders; Ms. Cristina Goma, Mr. Antonio dela Rosa, Ms. Gladys Apostol, Mr. Thelmo Deriquito, Ms. Luzviminda Valero as LGU collaborators. ADP is an income-generating/self-liquidating project supported by BAR being implemented by the DA Research Stations in all the Regional Field Units. It aims to strengthen RIARC's strategy of teaching by example, demonstrating the profitability of new/appropriate technologies that are suited to the conditions of the region to the farmers, and then transferring these new technologies to rural communities.
On rehabilitation
Increasing productivity of old existing trees
According to Ms. Rosales, Paete variety lanzones is considered a niche product in Laguna. It is one of the highly prioritized fruit commodities in the province. The fruits have good eating quality and high degree of sweetness. It is usually planted between coconut trees. Bienniality of fruiting habit is usually observed in Paete variety.
Information from surveys of lanzones growers showed that lanzones production in Laguna and in Batangas is beset by several constraints such as occurrence of pests and diseases, specifically bark borers and scab; erratic climatic conditions and natural calamities; soil compaction owing to grazing animals; unavailability of affordable planting materials, high costs of inputs; inaccessibility of technical information; and highly perishable fruits. These factors contribute to the undersupply of lanzones fruits. The group recommends further rehabilitation even on old lanzones trees and increasing the yield potential through the abovementioned technologies.
At present, there are 100 farmer-partners in CALABARZON who are using the improved lanzones production technologies. These farmers were provided inputs (not a dole-out but with repayment scheme), technical assistance from the research team, trainings, seminars, and Lakbay Aral.
Planting of different varieties of lanzones
Varieties of lanzones grown in the Philippines are classified into duku, paete, jolo, and longkong(thai). Generally, duku is shorter than the other varieties. With a considerably delectable flavor, it has a wider crown and hairless leaves.
Paete varieties are grown mostly in Luzon, Misamis Oriental, and Camiguin Island. Longkong, on the other hand, is the variety introduced from Thailand and Indonesia. Almost seedless, its fruit is sweet and tasty. One distinct characteristic of this variety is that its skin or peel has no latex compared to the others.
Production of quality planting materials
Sexual or asexual means of planting lanzones can be practiced in order to develop more and different varieties of lanzones.
Sexual. This is done through transplanting and growing of lanzones seedlings. Seedlings are transplanted into plastic bags containing soil, organic, compost or decayed coir dust. Seedlings are transplanted in the field upon reaching one meter in height. The procedures are as follows:
* Extraction of seeds from fruits
* Soaking in water for 24-28 hours
* Removing mucilage or pulp by washing in tap water
* Sowing of seeds in garden soil; compost (1:1)
* Transplanting in plastic bags (8″x12″) after 2 weeks
* Proper shading, weeding, and fertilization
Asexual. Asexual means or cleft grafting is the commonly practiced way of propagating different varieties of lanzones. Budsticks can be collected from full-bearing trees of outstanding characteristics. Lanzones cultivars of Jolo, Paete, and Duko can be used as rootstocks. The newly grafted seedlings should then be transferred in partially shaded place or nursery with accessible water supply.
Income benefits
Productivity of the old trees and pomological characteristics of the fruits were enhanced by using the improved POT as indicated by increase in yield of trees, increase in fruit size and weight.
The research team facilitated the establishment of backyard lanzones nurseries in Lipa City, Padre Garcia, San Jose, and Tanauan City, all in Batangas. Moreover, lanzones nurseries were established at OPA Nursery in Brgy. Lamot, Calauan, Laguna and at STIARC, Maraouy, Lipa City. Good quality seedlings were sold at affordable costs.
A farmer-partner from Brgy. Bulacnin, Lipa City was able to sell 2500 seedlings worth P30,000.00 while his production cost was only P5294.44. So, he derived a net income of P24,705.56 which he further used to purchase fertilizer for rehabilitation of existing old trees and for payment of tuition of his children.
Establishment and support to lanzones growers
Now, the group is conducting information dissemination, product campaigns, and attending to marketing skill development as part of its marketing strategies for the technology. There are 100 farmer-cooperators of the project in 12 barangays in CALABARZON.
Through the efforts of the research team and collaborators from LGUs (OMA and OPA), Farmers Associations of ADP on Lanzones were organized in Paete and in Pakil, Laguna with 22 and 34 members, respectively.
Market potential
"Considering the geographical proximity of Laguna and Batangas to Metro Manila and other urbanized locations which serve as primary demand centers, this offers a competitive market for lanzones fruits. " the group said.
Furthermore, the availability of good quality and affordable planting materials of lanzones at established nurseries is seen as a viable business venture for this industry in CALABARZON. The potential expansion areas are the neighboring regions which have similar agroclimatic conditions.
It is hoped that through R & D on lanzones, the development of indigenous capacity, whether it be in identifying and adopting technologies, enhancing the farmers enterpreneural capabilities and improving the status of the lanzones industry towards both domestic and globally competetitive market can be facilitated.
Source: Ma. Eloisa E. Hernandez and Avelita M. Rosales – bar.gov.ph April-June 2008 Volume 10 Issue No. 2
Photo: DA-STIARC
Do you like this Money making business ideas? content">then please consider subscribing to our PINOY BISNES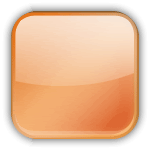 RSS feed. You can also subscribe by email and have new business ideas sent directly to your inbox. (Once you entered your e-mail address, you need to login to your e-mail account and click the link to confirm your subscription).