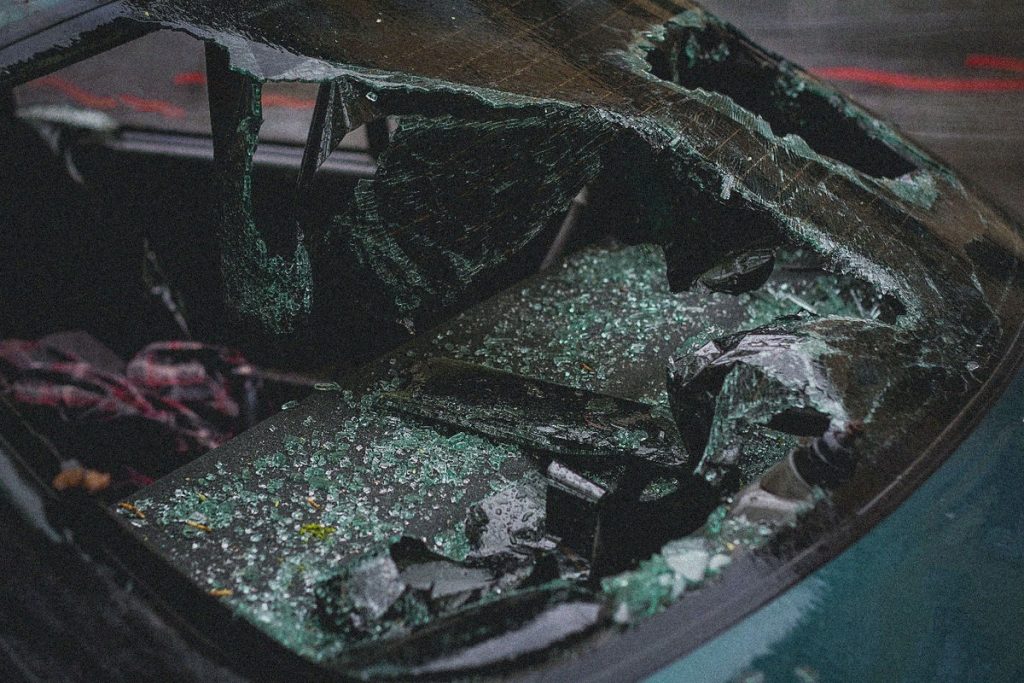 Repairing or replacing a car windshield, door glasses, auto glass, and chip repair services are all part of auto glass replacement. In auto glass replacement, the damaged mirrors, side windows, back windows, and front screen are pulled out and a new glass or windows is placed onto it.
Types Of Auto Glass Replacement
The types of top auto glass replacement services which are offered by experts include:
1. Windshield Replacing/Repairing
If uncertainly you have faced windshield damage and you are looking for some expert help to get the problem solved, then using windshield replacing or repairing service will help you in getting your windshield repaired.
As the damaged or broken windshield is taken out of the frame with great care, after which the frame is cleaned, and then glue is applied on the new windshield which will hold it in place.
2. Replacing of Damaged Door Glass
If uncertainly your side door glass is broken by a speed hit or accidentally then you must not feel worried about it as experts offer replacement of door glass in the hour of need.
3. Replacement of Auto Glass
If your rear windshield has faced a massive hit and has broken away, then getting help from a professional is the solution towards a replacement of your damaged auto glass.
4. Installation of New Auto Glass
If your car is too old and your windshield glass is filled with scratches and your visibility to see on road through old glass is getting worse, then you must look for the installation of new glass which will improve your road visibility.
5. Repairing Damaged Chip Service
If all of sudden, you are driving home and a piece of stone fell on the windshield of your car and made a hole in it, then the professional will repair that broken glass and chip in less time.
6. Side and Rear Glass Repair
If some thief just broke into your car and left your car with broken side windows, then you don't have to worry as professional auto glass repair has a solution to your problem. They will simply replace your broken glass with a new quality glass.
Tips While Hiring Service of Experts
If your side glass or back window or any auto glass is broken and you are having trouble getting this problem solved. Getting help from a professional auto glass replacement company will be the solution to your problem.
Some of the things must be noticed while having services from well-known auto glass replacement company.
1. Highly Trained Professional
A team of highly trained professionals must be considered while you are looking for auto glass replacement or repairing-related service.
These professional experts will handle the job very carefully and will completely replace your old or broken glass, windshield, side mirrors, and rear windows with a new one.
2. Look for Quality of Products
While you are looking for an auto glass replacement service, the most important factor is the quality of material that is used in the replacement service.
The good and high-quality material is suitable for the glass replacement as it protects you from getting any damage if you face a car accident in the future. The low-quality products are a great risk.
3. Price Consideration
While buying glass replacement-related products, the prices must be considered. As different merchants offer different products at discounted and lowered prices. So, buying products at a discounted rate can lower the cost of doing a glass replacement.
4. Look for Warranty Claim
While using an auto glass replacement service you must consider the services of those professionals who have also warranty claims if there is any damage to your product while replacing or repairing process.
5. Convenience and Fast Repairing
If you are looking for some auto glass repairing, windshield replacement, or rear glass repairing service, then take a survey of glass replacement companies in your home town and consider those who are convenient in work and can repair your glass swiftly in 24 hours.
Auto-Glass Replacement Process
As the auto glass replacement service is a costly and time-consuming process. The professionals of auto glass replacement follow a series of checklists to complete the job effectively and make it secure for the customer.
The process includes of following steps for auto glass removal or replacement
1. Cleaning of The Damaged Area
Initially, the damaged area or damaged glass is removed carefully by using professional tools. To remove the remains of damaged pieces a vacuum dry cleaning is applied to remove out trapped air inside the frame and make it clean to place a new glass.
2. Removing Trim of Old Adhesive and Old Windshield
After removal of glass, the old glue or adhesive paste or trim is stripped off from the frame to apply new adhesive or glass glue which will hold the new windshield tightly and in its place.
3. Removing Pieces That Will Make Rattling Noise and Irregular Pattern
If the frame has faced massive force damage, then it has formed an irregular shape. So firstly, the irregular pattern of the frame is repaired so that it will not produce any rattling noise after the new glass is installed onto that frame.
4. Applying Glue or Adhesive and Installing New Window
The new paste of glue is applied carefully onto the frame and let dry for some time, after which experts of glass replacement carefully put on a new windshield by carefully managing the size of the frame, and filling gaps in the frame to make a perfect glass installation.
Conclusion
While you have faced massive or small glass damage, you must get in contact with experts of the best auto glass replacement companies to get the problem solved. The companies which have a valid certification must be considered at once.
The top best auto glass replacement companies are fully insured with the warranty claim and company workmanship if there is any damage to your expensive car belongings.