Every business today requires a website to publicize themselves and also create marketing strategies and improve their overall profit. Websites have become one of the main sources of income to a lot of people, especially to the bloggers, and the content creators. A majority of the traditional businesses have also started moving into online mode off of business and in order to increase the sales and convert the leads. It is quite necessary to have a good website with amazing ranking if you are looking for more profit.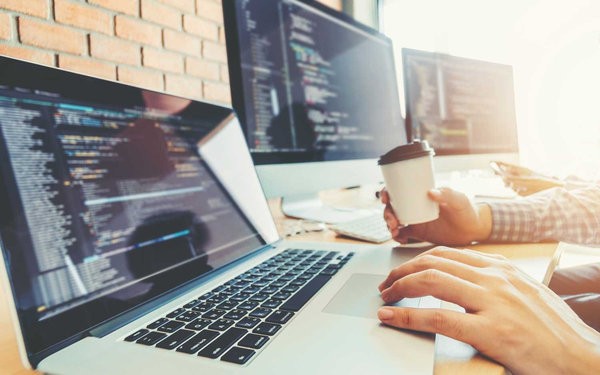 Internet is one of the major sources of businesses these days and a lot of people prefer to buy things online, and if there is no proper website, it becomes difficult for the businessman to connect with the potential customers.
In order to have a good website, it is mandatory to hire brilliant web developers. Irrespective of the size of business everyone would want to you have an online presence, and it makes it quite meaningless to invest in a full-time designer, especially if you are a part-time professional.
This opens up a channel like Dormzi for you to look out for freelance Web developers. A freelance Web developer is someone who would come handy to you when you are looking out for temporary services.
You do not have to hire them on a permanent basis and pay them salary like to do to your regular employees. You can just get the requirement of your website fulfilled and make the payment and relieve them from services. You can learn more and understand as to why there is a need to hire freelance developers to get your website done.
If a person has launched himself into the world of freelancing as a web developer, they would certainly come with prior experience in the same area. Most of the freelance Web developers would have already had experience working with multinational corporations in the areas of web development and they would have gained a lot of experience and can come handy to you at a very nominal cost.
There are available in abundance
The freelance market is extremely vast, and there are a lot of web developers that you can find. If you're not satisfied with the work of one web developer, you can always try to work with someone else as the market opens up to several such leads.
There are dedicated freelance websites on which you can get hold of such web developers in abundance. You can perform complete research on the portfolio, and depending upon the skill sets that you require the hiring can be done.
You can hire them immediately
If you are looking forward to building a website and are planning to hire a resource on a permanent basis, is going to be extremely time-consuming. A permanent resource might already be appointed in any of the other organizations and in order to get them released from the current services and bring them to your work can take a lot of time. This is going to create a lot of delay on your website work.
Instead, if you choose to opt for a freelance Web developer, your things would be done quickly and seamlessly. They do not have to serve any notice period, and they are not bound by any contract with any of the organizations or any client.
They are available at a lesser cost
Hiring a freelance developer is not going to cost too much, as it is a onetime investment. You do not have to keep them engaged all the times and pay the regular salary. Once the work is completed, you can terminate the contract, and you can hire them when you have a requirement.
If you have a permanent web developer, you have to pay the fixed amount irrespective of the scale of work that they are delivering. When it comes to a freelance developer, you can always negotiate on the amount and get them to work at a nominal cost. You can also hire them on an hourly basis, and this is going to work out extremely cheaper for you as a client.
Deadlines can be met easily
When you're working with a freelance developer, you do not have to sit and wait for the work to be completed and keep pressurizing them as you have to do the permanent employees. They would be thorough professionals and understand the importance of deadlines. They would ensure to complete the delivery of the assigned project on time as the payment is directly linked with the submission of the project. As a client, you would be e in complete control of the assignment and also the person who you have hired as a freelancer.
These are some of the major reasons as to why you need to invest in a freelance developer. When you have a chance to save a lot on unnecessary expenses, you must certainly consider getting the services from a freelancer.