Commercial enterprises appear beautiful only with the help of efficient cleaning and janitorial services. Since there are a large number of options in the market, one has to proceed cautiously while selecting them. The demand for such services is higher at commercial establishments than at homes. Examples of some commercial spaces include: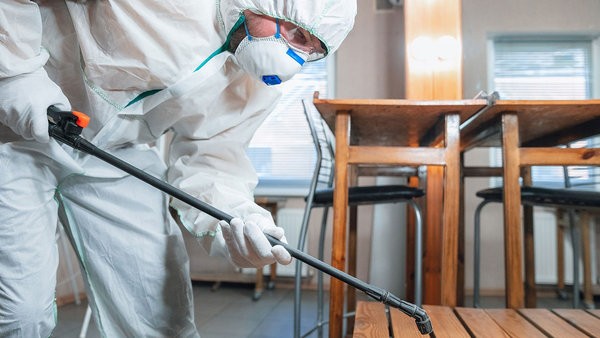 Schools and colleges– Without a safe learning environment, students will not be able to absorb and retain knowledge. Professional cleaning companies make use of special products to sanitize educational institutes, thereby eliminating the chances of unforeseen allergies.
Industrial areas– One can only understand the cleaning activities in an industrial area by visiting a cleaning site. Most sites are present across vast areas, as per which the types of cleaning machines are decided. Workers are present in such areas for long time.
Churches– Places of worship also need to be sanitized. One can never get peace in such an area without appropriate cleaning services.
Corporate offices- Every office needs cleaning services on a regular basis. The place is constantly buzzing with activity and needs treatment for the same.
Hospitals and medical centers– Healthcare facilities can be effective only in sterile environments, especially for patients who need preventive care. It needs constant attention in terms of cleaning and hygiene. Infections can be controlled through efforts of the janitorial company.
The demands of one establishment vary from another in this list, and thereby the pricing as well.
Janitorial requirements specific to organizations
Some organizations have fixed cleaning requirements which must be communicated while looking to get commercial janitorial services. An excellent example of this is a healthcare institute such as a hospital. Several tools, surgical instruments, and living areas have to be cleaned, often several times a day. It is absolutely essential to provide high standards of hygiene, to prevent the spread of infection. No hospital will ever be able to compromise on these standards.
Commercial cleaning companies are also of various sizes. Therefore, one should select the company which best suits one's requirements. Such companies can be small, medium or large, in terms of number of employees and scale of operations. Here is a better look at the types:
Mom and Pop- Various small companies are termed as 'Mom and Pop' in the US. Such cleaning companies usually have 50 or lesser employees. Such cleaning services are ideally suited to buildings that need only basic cleaning tasks.
Mid-size – Neither are these companies too big or too small, allowing them to provide the best of both worlds. In addition to basic cleaning tasks, they have other benefits, including:
Substantial number of employees
Use of modern cleaning equipment and supplies
Commercial cleaning services which can handle all types of organizations
Emergency maintenance services , in combination with regular services
Large – These includes very popular companies in this sector. Since they have a large number of employees, they handle the largest commercial accounts. However, unlike the other typed of companies, they face major bureaucratic hurdles from the top management from time to time.
Different kinds of cleaning tasks
Prices at different cleaning companies are decided on the basis of nature of cleaning tasks. Rates may be based on hours or square feet. The scope of cleaning and janitorial services can include a huge variety of tasks. Some of them are as follows:
Watering plants
Wiping appliance exteriors
Carpet stain removal
Washing dishes
Reloading paper towels
Cleaning and getting rid of garbage
Will they get their own cleaning supplies?
The decision on this will be based on company policy, which usually varies from one firm to another. However, the reputed cleaning agencies are likely to bring their supplies, which means they will not have to be supervised. In case a company does not carry its own supplies, it may become necessary to appoint a supervisor for the,.
Reducing germs
One of the best ways to reduce germs in the workspace is to make use of electrostatic sprays. By reducing bacteria and other microbes, they help bring down cases of absenteeism. It is highly suitable for use in the following areas:
Patient care rooms
Food preparation areas
Lecture halls
Classrooms
Break rooms
The latest sprayers are highly suitable for disinfecting and sterilizing high touch and difficult-to-reach surfaces. It prevents the spread of harmful infections like the flu and coronavirus. As compared to the conventional spraying and disinfecting process, this is many times more effective.
Highly personalized services
Cleaning companies operate on the basis of the points written in the cleaning business contract signed between the two firms. Despite this, one can always customize the janitorial services for one's commercial space. It is this customized touch which helps establish business with a client for several years. Therefore, cleaning professionals work hand and diligently to be able to do so.