Being your own boss is the ultimate freedom, and a business is an ideal option for you. But, if you don't want to start from scratch and don't even want an existing business, you could think of taking up a franchise.
A franchise is a ready-made business that you could invest in, but it still needs you to supervise and manage the business at your own leisure. But, there are so many businesses out there, how do you choose the one for you? Which franchise will give you maximum benefits with your investment?
One of the best franchise businesses you could invest could be a janitorial service. The cleaning services is one of the most unaffected businesses in times of recession and depression. Every commercial office needs cleaning no matter how well or bad they are doing or how many employees they have recently laid off. All you need is a cleaning team and some good equipment to start your franchise.
A janitorial franchise is the best one for you at the moment as it gives maximum return on investment. If you want to avoid taking risks in the initial phase of your business, a janitorial franchise is the best for you, and there are some very good reasons.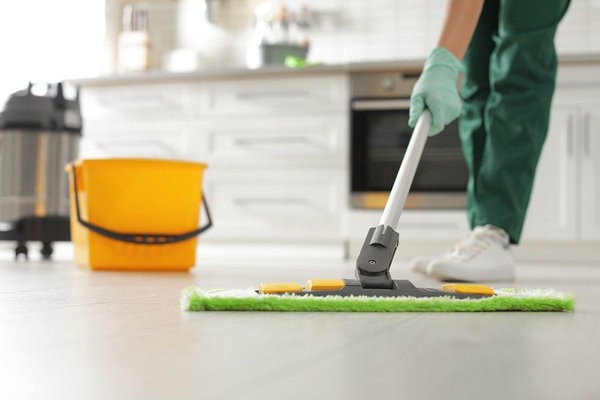 1. You Get a Lot of Repeat Business
Unlike a designer clothing or a furniture business, cleaning services are required more often by companies. A janitorial franchise is an opportunity for veterans as well as young entrepreneurs. Mostly all companies need cleaning services frequently, and they will end up contacting you more often.
It is not just a one-time service as dust and dirt keep accumulating, and most companies prefer professional cleaning services to do the job. Therefore, you could end up getting a monthly or a yearly contract, and you are safe no matter what the current economic situation of the country is.
All offices, shopping malls, hospitals, hotels etc. need cleanings services either daily or on a weekly basis and when you have your own janitorial franchise, there is absolutely no risk in terms of investment.
2. The Cleaning Market is Stable
Cleaning is every business' utmost priority. No company will ask their employees to clean the office every day. It is going to cost the company double and would also lower the productivity of the employees. The employees would get frustrated and leave the job, adding up to the company's losses. Instead, every business prefers a professional cleanings service that is prompt and helps to save time.
Time-saving is one of the most important reasons why businesses outsource their cleaning job. Even under recession, the cleaning service is unlikely to be terminated as the offices still need to be cleaned. No matter how many employees are laid off, businesses still need to function, and offices still need janitorial services. Therefore, this is very stable and could bring you success in a very short time.
3. You Can Work from Home
Janitorial businesses don't require a good looking office in a very posh area. You can initially start from home, get your team in place and when your business picks up, you can shift to a bigger office.
Working from home means you can manage to do cost-cutting in terms of monthly rent for the office, electricity bills and other overhead charges. Your staff can be managed through phones, and they need not to sit in the office every day. They can go and do their cleaning job in various companies and leave when their work is done.
This is much better than keeping them full time in your office when they actually have no job. Unlike other franchise businesses, the cleaning service is quite a successful model. It doesn't even require any experience in the industry. All you need to do is invest some time in overseeing your staff members and be in touch with your clients.
4. The Business has an Existing Reputation
Why most businesses struggle to reach the top is because they are not able to establish the brand in the market or sustain it. But, when you get an already established janitorial service, you need not spend your energy in building the brand from scratch.
If it has a reputation in the market, you will get its existing clients, and the trust factor will tag along. You need not prove your expertise to your clients, and gaining new clients also gets easier. When you get a business model that has been successful in the past, you need not invest in marketing or advertising your cleaning service.
All you need is the determination to keep the business going and intervene whenever necessary. It is a safer option if you don't want to take the risk of starting a business from scratch and then see it build over the years.