Typically, when you think of real estate photo editing, a computer mouse might be the last thing on your mind. However, the reality can be quite surprising!
Real estate photo editing is not as simple as just clicking a few buttons. Instead, the technique involves a series of rather tricky navigations and a generous number of right-and-left clicks. This is where the efficiency of the mouse becomes apparent.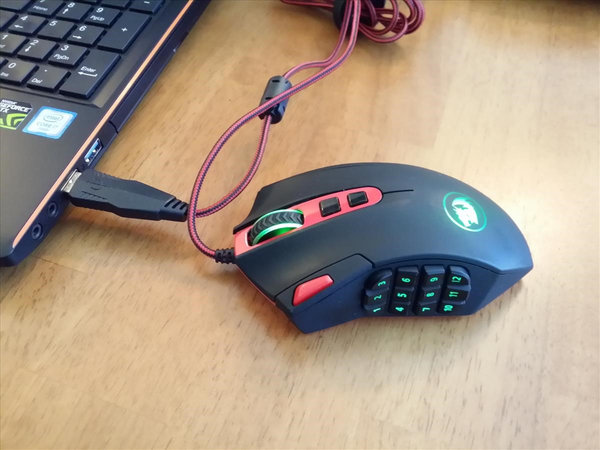 A lethargic and unintuitive mouse can be quite frustrating. Even basic functionalities such as scrolling through different filter options can become quite an exhausting and tedious process. On the contrary, a high-end gaming mouse can be a life-saving tool for your photo editing errands.
You can also check out some of the best mouse for various real estate photo editing requirements. A gaming mouse offers a sea of practical advantages than their basic counterparts. If you fancy a quick and hassle-free photo editing process, a responsive and efficient and mouse is extremely crucial.
Superior Ergonomics and comfort
In terms of overall ergonomics, a standard mouse cannot hold a candle against its gaming counterparts. Using a standard mouse for a prolonged duration mostly causes wrist and finger pains.
Gaming mouse, on the other hand, is custom-made to take care of long and intense usage by gamers. Due to this, their design language screams comfort and ergonomic. Quality gaming mouse also have a better grip and an ideal scrolling size. Lastly, their weight is more balanced than a standard mouse which makes it extremely effortless to handle them even for long duration.
The combination of exceptional ergonomics and comfort can be game changing features to enhance the photo editing task. They are especially advantageous for people who undertake intense photoshops for a considerable time.
Responsiveness is probably the most vital aspect of a computer mouse. You do not want to get stuck with a sluggish mouse, especially when you're editing real estate photos. After all, the process involves pressing the right/left buttons in generous frequency.
In such cases, you would hate if the response is not instantaneous. Unresponsive clicks can also increase the time required to complete the editing process by a considerable amount. One of the key focuses of a traditional gaming mouse design is to ensure exceptional responsiveness with almost zero delays.
In a nutshell, gaming mouse are far more responsive than the conventional basic mouse. This means you can navigate through various editing tools quickly without any interruptions and get the job done, hassle-free!
DPI, aka, Dots per Inch, refer to the degree of sensitiveness of your mouse. In laymen's terms, it refers to the speed at which the cursor moves when you drag your mouse. The standard mouse usually tends to have a rather sluggish movement. This can be quite a problematic issue, especially when you have to drag different editing tools across your large monitor.
Of course, you could also increase the cursor speed from the system settings. But, in some cases, the speed may not be quick enough even at the maximum sensitivity level.
This is where the convenience and superiority of gaming mouse come into play. Typically, every standard gaming mouse comes with an in-built adjustable DPI feature. The feature allows you to switch between different DPI speeds with just a simple click.
You can control the cursor's sensitivity from as low as 200 DPI to up to 2000 DPI. This comes in extremely handy during photoshops. You can use the higher DPI settings to quickly move around the filter tools. The slower DPI settings are ideal for making intricate adjustments that require high precision.
Usually, with a standard basic mouse, its functionalities and controls are relatively limited. Technically, you only have the right and the left buttons to work with (in addition to the scroll wheel). While such basic features may be adequate enough to get you through daily moderate usages, they are certainly not cut out for heavy tasks like real estate photo editing.
Gaming mouse generally comes packed with a set of in-built (extra) buttons on the side. These buttons are multifunctional, and they can perform various key functions. You can easily carry out multiple editing operations, one-handed. The main advantage of this is that it eliminates the need to constantly switch between your keyboard and mouse for various editing tasks.