The way we exchange and process money has evolved over the decades to become a quick, simple, and relatively secure process. With the rise of digital mediums like touchless pay, card payments, and online payments, the landscape has forever changed; and so has the way that retailers and businesses all over the world conduct business. Here's how online payment processing has changed in the last five years.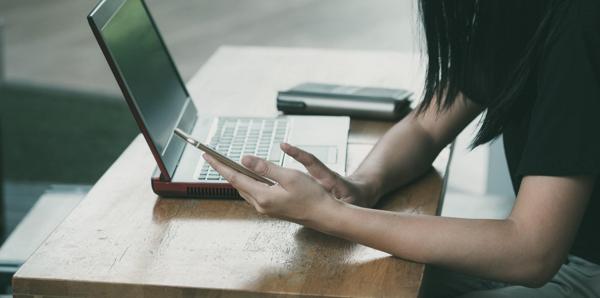 PayPal Has Evolved
PayPal was founded as a way to securely process online payments without having to provide your bank or credit card information to strange vendors halfway across the world (or across town). The platform is still thriving, processing billions of dollars in payments over the last two holiday seasons.
Online payments have evolved past their humble beginnings in PayPal and other less-than lively avenues that aren't around anymore. With dozens of competitors and ways to pay, PayPal has since evolved into a powerhouse for sending and receiving online payments.
Businesses everywhere use Paypay for invoices, online transactions, and even lines of credit. The company has exploded into one of the largest payment processing avenues in the world. Its easy-to-use platform and excellent customer service mean this payment company will continue to change the payment processing landscape in the years to come.
Increased Security
Over the years, cyber crimes have become a serious threat to shoppers and merchants the world over. The Target security breach of 2013 left more than 41 million people, leaving the retailer with a staggering bill of around $18 million to cover damages.
The danger of cyberattacks is that they are incredibly difficult to trace and it can be almost impossible to prosecute a criminal if they're not within the affect area's jurisdiction. Cybercriminals often target those outside of their own country, granting them near immunity to any legal ramifications.
As cybercrime has increased, so have the measures taken by both online and brick and mortar merchants worldwide to secure the information of both their customers and their own businesses. The ability to use POS systems online has provided new and improved payment processing opportunities, complete with the latest security measures to deter hackers and cybercriminals from accessing restricted data.
Faster Checkouts
If you've been shopping online since its humble beginnings in the mid-90s, you'll likely remember the slow loading times of not only those bulky webpages but also the checkout process. Often you'd find yourself staring at a blank loading screen for minutes on end (which, of course, felt like hours) before your cart would finally load and checkout would complete.
Since many e-commerce stores actually use POS systems to process payments, the speed in which these transactions are completed has increased tenfold. If you shop on sites like Amazon, you'll know that checkout takes only a few seconds and one or two clicks.
While this is certainly due in part to advances in technology, including the internet and our networks, it's no understatement to say that payment processing companies have played a large part in creating the quick checkout processes we've grown to love.
Faster checkouts mean less customer frustration, which is something that can be incredibly dangerous to an online vendor. If the pages are slow, unresponsive, or confusing, the would-be customer is likely to become irritated and disengage. Likewise, if the checkout is a nightmare and the page never loads correctly, the same effect can be seen.
More Advanced Customer Accounts
Signing up for your first online shopping account was probably quite exciting. Adding credit card information, tracking your purchases, and shopping with the ease of clicking a few links have made online shopping simpler than ever.
Customer accounts used to contain a name, address, possibly a telephone number/email address, and a credit or debit card (or other payment account information). While customer accounts still contain these vital items, they've been outfitted with tools to better serve the customer by navigating them toward items they're likely to purchase.
Have you ever purchased something on Amazon or WalMart.com and received either a follow-up email on suggested items or the next time you logged on you had notifications for "items you may like"? This is because online retailers pay close attention to what you're purchasing, and using complicated algorithms, their software can automatically suggest items you may be interested in based on what you've already purchased.
Online customer accounts have become powerhouses for marketing efforts, creating a bridge between the retailer and the customer. The ease and convenience of online shopping make online marketing that much simpler.
Dozens of Options
With POS systems and other payment options like Google Pay and Apple Pay, PayPal isn't the only option available to shoppers. You can send and receive payments in hundreds of ways, connecting with buyers and sellers all over the world.
With so many PayPal alternatives available, you're no longer restricted to one platform. Maybe you don't like PayPal's fee structure, or perhaps you're simply interested in another avenue. Either way, there are plenty to choose from; just be sure to research any companies you choose to trust to handle your money.
Conclusion
Online payments will continue to evolve as the years go on, providing new and exciting ways to process payments. For now, we're left with the standards of the industry; sites like PayPal that have been around since the beginning and are likely to stick around for many years to come.