Unlike large organizations and enterprises, small businesses rely on client payments to help them thrive. Payments are used to cover operating costs, staff pay, the purchase of new equipment, the replenishment of supplies, and other essentials required to keep the business going. Any payment delay can affect the business's day-to-day operations. Small businesses need a continuous flow of cash for them to continue their operation.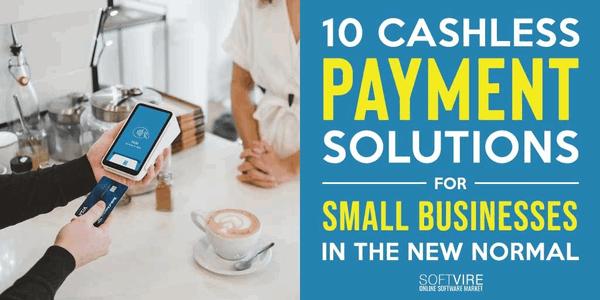 Starting a small business is hard, and operating one is even more difficult, but ensuring that it thrives, adapts, and survives is part of it. Even late payments have a consequence that businesses encounter.
That's why as a business owner, you need to make sure that your customers have different options when paying. Receiving payments from your valued consumers, even online, is now possible due to technological advancements. Enrollment in online payment services is now open, making it easier for you and your customer to complete any necessary financial activities.
Indulge in these various online payment gateways to try. Give your customers multiple options to pay for your services or products.
Cashless Payment Solutions Made for Small Businesses
1. Apple Pay
When it comes to running a business, the last thing you want is a complicated payment system that is inconvenient for you and your consumers. You'll need a payment solution that's quick, safe, and easy to use. One of the best online payment solutions for businesses is Apple Pay. It's so simple that it can be done using a mobile device.
Apple Pay is an excellent alternative to a POS machine. Individuals who want to receive money on their smartphones can use them as well. It's speedy and secure, which are two of the main reasons why so many companies utilize it.
Traditional forms of payment, such as chip card payments, are slower than digital money. It's not appropriate for customers to wait long periods, as it can lead to increased customer dissatisfaction. That's why cashless payments are incredible. Furthermore, using a cashless solution secures each financial transaction with fingerprint authentication.
Apple Pay's one-click button will help you reduce cart abandonment by your customers.
2. PayPal
PayPal is currently the most popular and widely used payment method available. There are over 377 million active users and 24 million PayPal merchant accounts on the platform.
Many businesses have benefited from it throughout the years, and it even allows small business owners to accept online payments without the requirement for a traditional merchant account. Invoices can also be created and sent directly from your account. Furthermore, recurring payments can also be set up, and they can be linked to any of your shopping cart systems.
For high-volume businesses, PayPal Payments Standard and PayPal Payments Pro offer credit card payments that can be made online or over the phone. If you have a physical business, you can accept card payments through PayPal by downloading the app and purchasing a card reader.
3. Stripe
Stripe is a third-party payment processor that enables bank-to-bank transactions using credit cards and mobile wallets like Apple Pay and Google Pay.
Stripe is free to use and accepts all major credit cards. Furthermore, it can receive over 100 different international currencies. Merchants can control payment interfaces such as forms for desktop, tablet, and even mobile devices. You may also incorporate those payment forms into your website, making it simple for your customers to check out and pay for their purchases.
4. Google Pay
Customers can transfer money using their Gmail account, browser, or smartphone with this Google-powered online payment service. It's safe, quick, and simple to use, and it supports credit, loyalty, and debit cards. Gift cards can also be stored in customer accounts.
Google Pay combines payment data from Android Pay, Google Wallet, and Chrome into a unified in-store and online payment mechanism. NFC technology in your customers' phones and an NFC-enabled card reader compatible with and linked to your POS system are required for in-store payment. You can add a "purchase with Google Pay" button to your website to accept online payments. Since it is a one-click procedure, it can contribute to a positive user experience in your e-Commerce firm.
5. Square
Square is favored by most small businesses, as it is regarded as one of the most innovative sales data available today. It allows business owners and employees to do transactions quickly and easily. You can even receive a free magstripe reader if you own a legitimate business. However, even if you don't have a card reader, you can use Square Virtual Terminal to take keyed-in payments. It also has a built-in offline mode in case your internet connection is slow or unavailable.
It is ideal for small businesses with easy to set up instructions. Even though Square is aimed at small business owners, it can compete in the market. It has CRM features such as analytics, credit card information storage, recurring invoicing, integrated payment security, and advanced stock management.
Square is also well-liked by consumers because of its versatility. There are no long-term agreements to sign, and there are no monthly fees required.
6. Venmo
It's a mobile payment company owned by PayPal. It is designed for sole proprietors with contactless payments with a business Venmo code.
Businesses can easily create a business profile. Small businesses can create a profile via invitation only. Meanwhile, large businesses can create a profile by making an account using the in-store QR code on the app.
It creates an easy payment method for customers. They can tap the button and follow simple instructions to pay. What's also incredible with Venmo is its encryption technology that secures information of individuals and monitors activities on accounts.
No associated fees are available when sending and receiving payments.
7. Authorize.net
Authorize.net allows your e-Commerce site to accept credit cards and even online payments. It can also accept payments from mobile devices using a virtual terminal.
When it comes to payment processing for an e-Commerce store, Authorize.net is one of the most established. It eliminates the need for your customers to visit a third-party website, making it less of a hassle and improving your company's reputation. It also offers virtual POS for those with a physical location and needs to link a card reader to their computer to process payments.
It is a Visa solution with back-end payments that customers enjoy. Furthermore, users have nothing to worry about security as it has advanced fraud protection features that prevent unauthorized individuals from having access to accounts.
It offers online and physical merchants with a single processing engine. Businesses can accept payments without an online shop and card reader. It only requires digital invoices sent via email. That's why customers can pay on their PC or mobile device.
8. Payline
Payline is a full-service provider for small businesses. It accepts both online and in-store purchases. It also offers Payline Medical to healthcare professionals, as well as business financing and a variety of other services.
It claims to pay out in one or two business days, which is faster than the average. Furthermore, Payline's price transparency enables business owners to select the best plan for their needs without having to worry about hidden expenses, surprise fees, or haggling rates.
9. Clover
Clover offers a wide range of POS and payment capabilities that can be customized. Clover's technology can also manage gift card creation, invoicing, mobile app connection, and online ordering, in addition to POS.
Clover customers can now accept payments anywhere, even without a POS system, because of its mobile-friendly multifunction virtual terminal. It also allows businesses to accept contactless payments for deliveries and pickups.
10. WePay
Another popular choice among business owners and end-users is WePay. The opportunity to have complete control over the platform is one of the most appealing features of this service. You can make it look like an extension of your brand or business by customizing it to look as you want it to. WePay is praised because it allows you to customize everything. You can create confirmation emails to credit card bills, check-out forms, customer service emails, and more.
Conclusion
Leveraging technology can bring plenty of positive outcomes for your business. You can market your brand, enhanced productivity, get rid of extra steps your customer need to take before purchasing an item, and more.
Therefore, if you've already started doing business online, you'll need to make things easier for your customers. Just remember to select the best platform for increasing and promoting a positive customer experience. Keep in mind that not all of them are created equal, so try out a few before deciding on the one that works best for you.
AUTHOR BIO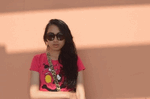 VANESSA VENUGOPAL
Vanessa Venugopal is a passionate content writer. With four years of experience, she mastered the art of writing in various styles and topics. She is currently writing for Softvire Australia – the leading software eCommerce company in Australia and Softvire New Zealand.