ASIATRUST DEVELOPMENT BANK
Program Title: SALARY LOAN
Program Objective: To enhance employees' benefits program without extra cost to the company. These are short-term multi-purpose loan package granted to regular employees of accredited companies subject to salary deduction scheme.
SL Facility Type:
With Company Guarantee without Co-Maker; or
Without Company Guarantee with Co-Maker.
Eligible Borrowers:
Regularly employed with the Company for at least 2 years;
At least P8,000.00 monthly salary (including fixed allowances) for the rank and file;
At least P15,000.00 monthly salary (including fixed allowances) for the officers.
Loan Purpose: Emergency or ready cash
Terms/Requirements:
Loan Amount:
Minimum of P10,000 and maximum of P30,000 for rank and file employees;
Minimum of P10,000 and maximum of P250,000 for officers.
Note: Monthly amortization should not exceed 30% of net monthly income and should commence 30 days after loan release.
Loan Release: Loan proceeds to be credited to the employee-borrower's zero balance ATM account or through Manager's Check.
Interest Rate: 0.90% add on rate
Term/ Mode of Payment: Payable for 6, 12, 18, 24 months; via salary deduction to be remitted to the bank via Company Check or to be debited from the company's mother account in Asiatrust Bank on
a monthly basis.
Fees/ Charges:
Three Hundred Pesos (P300.00) processing fee per application to be deducted from loan proceeds
Insurance premium to be deducted from loan proceeds. It is computed as:
[LOAN AMOUNT / P1,000] x P3.00 / 12 x CREDIT TERM
Documentary Stamps for loan amount of P250 Thousand and above. It is computed as: [LOAN AMOUNT / P200 x P1.00]
Documentary Requirements:
For the Company
Pre-Accreditation Requirements:
o Company Profile
o Latest ITR for 3 years
o Latest Audited Financial Statements for 3 years
o General Info Sheet (latest)
o SSS Number
Post-Accreditation:
o List of Employees / Alpha Listing
o Memorandum of Agreement (MOA)
o SEC papers & Business Registration
o Articles of Incorporation / Partnership and By-Laws
For the Borrower and Co-Borrower
Post-Accreditation:
o Salary Loans Application Form
o Signed Promissory Note and Disclosure Statement
o Certificate of Employment (incorporated in the Application Form)
o Company ID and any Government ID
o Proof of Billing
o Latest 1 month pay slip
o Most recent ITR (Form 2316)
Contact Details:
Salary Loans Group
Phone (632) 924.5608 • 924.5711 • 924.5770
Customer Hotline at 924-5777
e-mail: smg-slu-avail@asiatrustbank.com, customerhotline@asiatrustbank.com.
Website: http://www.asiatrustbank.com
Source: BMSMED
Disclaimer: Pinoybisnes.com is not connected in any way with the listed financing programs being offered here. For more information and advice, please call directly the institution involved.
Do you like this business financing program? content"> then please consider subscribing to our PINOY BISNES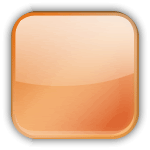 RSS feed. You can also subscribe by email and have new articles sent directly to your inbox. (Once you entered your e-mail address, you need to login to your e-mail account and click the link to confirm your subscription).