The Department of Science and Technology's (DOST) Small Enterprise technology Upgrading Program (SET-UP) is a nation wide strategy encouraging and assisting SMEs to adopt technology innovations to improve their operations and thus boost their productivity and competitiveness.
How does it change things?
The program enables firms to address their technical problems through technology transfer and technology interventions to improve productivity primarily through enhanced product quality, upgraded manpower, cost reduction, effective waste management and operations tune-up.
Where does SET-UP concentrate its efforts?
SET-UP has six ptiority sectors:
1. Food Processing
2. Furniture
3. Gifts, Decors & Handicrafts
4. marine and Aquatic Resources
5. Horticulture ( cut flowers, fruits, high value crops) and
6. Metals and Engineering
What can beneficiaries get from SET-UP?
When SET-UP takes an SME in hand, it first assesses the technology needs, then sources it, and follows up with negotiations for acquiring it.
Then comes technological intervention where the SMA is assisted to acquire equipments to improve quality, reduce waste, and increase productivity.
Focus then shifts to workers whose skills and work practices are upgraded.
Consultancy is available throughout the process. Products are also tested to determine if these conform to local and international standards.
Then SET-UP also helps SMEs with identity and product packaging to improve marketability of products.
Who may apply?
1. Any company or individual firm based in the Philippines and wholly owned by Filipino citizens.
2. Any small and medium scale business firm classified under identified priority sectors (Food Processing, Furniture, Gifts, Decors & Handicrafts, Marine & Aquatic Resources, Horticulture and Metals & Engineering)
3. An individual firm willing to apply technology improvements to existing operations.
How does one apply?
1. Send a letter of interest to avail of SET-UP assistance with all requirements to the DOST Regional Director's Office where the company is based.
2. Identify current problems, improvements and potential technology interventions needed.
3. If project is found viable, DOST Regional Office endorses it to National Program Management Office for evaluation and final approval.
Checklist of requirements:
1. Comprehensive proposal. (Technical Aspects, Marketing Aspect, Management/Administrative Aspect, Financial Aspect, Waste Disposal)
2. Endorsement of the Regional Director.
3. Review and Technical Evaluation Committee (RTEC) Executive Report completely signed by all the RTEC members and duly approved by the Regional Director.
4. Proponent's letter of interest to avail of financial assistance, stating commitment to repayment, including the proposed repayment schedule.
5. Copy of business permits and licenses from relevant LGUs and other government offices.
6. Financial statements of at least the past three (3) years for the company/ beneficiary duly signed by a Registered Accountant/Auditor.
7. Projected financial statements for the next five (5) years.
8. Certificate of Registration of Business Name with DTI, SEC or CDA.
9. Board resolution authorizing the borrowing and designating authorized signatories for the financial assistance (if applicable).
10. Three (3) quotations from suppliers/ fabricators of the equipment to be purchased/fabricated.
11. Complete technical design/drawing of the equipment to be purchased/fabricated.
For more information, visit:
SET-UP National Program Management Office:
Department of Science and Technology
DOST Compound, Bicutan
Taguig, Metro Manila
Email: setup@dost.gov.ph
Tel. No.: (02)-837-7531
http://setup.dost.gov.ph/
Do you like this business idea? content"> then please consider subscribing to our PINOY BISNES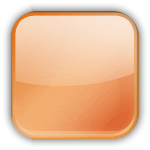 RSS feed. You can also subscribe by email and have new articles sent directly to your inbox. (Once you entered your e-mail address, you need to login to your e-mail account and click the link to confirm your subscription).