Making your business eco-friendly by recycling your business waste doesn't just control your company's "green" credentials, but it also saves you money.
In this article, you'll find useful tips on how to reduce business waste.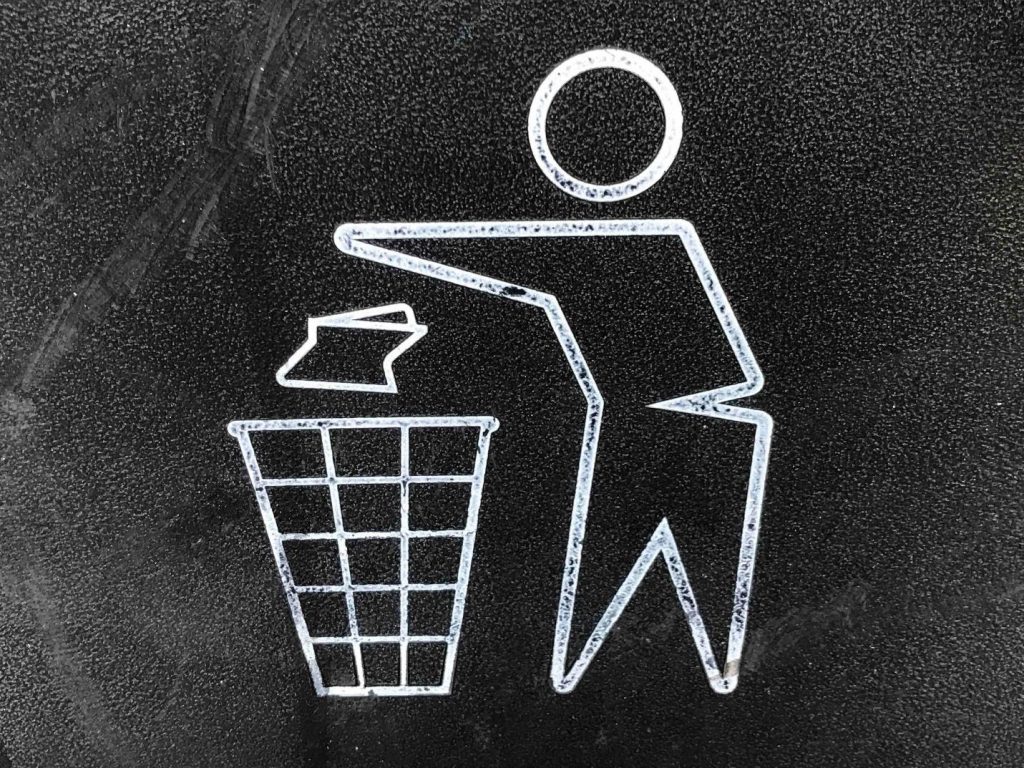 From a cost and environmental perspective, businesses should find new strategies and reduce commercial waste. By introducing a waste management plan and associating with the right worker, you will meet your business's requirements and impact waste disposal costs.
It's quite clear that our planet is overwhelmed by the amount of waste produced. Poor waste management led us to pollute the entire planet, and it seems to get worse day by day. There are many discussions around this subject, but little action is taken. 
But one thing is sure: ignoring the signs won't lead us anywhere good anymore. Our entire future depends on finding strategies to stop harming the planet and protect the environment. We all need to start choosing companies that handle un-reusable waste more professionally, without damaging the planet.
Why should businesses reduce waste in the first place?
It's important for any business to understand the importance of proper waste management. It's the first step of the process of becoming eco-friendly. Sustainable waste management should consist in the following plan:
Produce as little waste as possible
Recycle anything
Avoid disposable items and choose reusable ones
Get rid of waste in an efficient way
The efforts needed to create a smart waste management strategy will not only benefit the environment, but also your company. There are many aspects which will improve once you choose to implement good waste management ways to your business:
Regardless of whether you need a press for packing or mixed waste, Miltek in Denmark can supply anything you need for your business.
If you reduce the amount of waste, it won't be necessary anymore to wait for trash pickups as often.
Oftentimes, it's cheaper to sort the waste and send it to a recycling company, which ultimately sends it to the landfill.
Customers will really appreciate your move and efforts that your company makes to become eco-friendly.
How much waste is out there in the world?
Studies show that 97% of the world's waste is held by the ocean. There are shocking ocean plastic statistics showing that more than 1 million seabirds and 100,000 marine animals die because of plastic pollution each year. Daily, anywhere around 8 million pieces of plastic makes their way into the oceans. Only the USA contributes a predictable 38 million tons of plastic per year.
Global waste totaled more than 50 million tons in 2019, and is expected to increase by an estimated 20 million tons in the coming years. By 2050, worldwide dense waste generation is likely to rise by roughly 70% to 3.4 billion tons. This is because a wide number of factors, including:
Urbanization
Economic growth
Population growth
Consumer shopping habits
Business waste recycling
Business waste statistics are including business owners. Waste removal can charge firms up to 5% of their income. That's a major waste! When most businesses think about going green, the first thing that comes to mind is, of course, recycling. Waste is actually easy to deal with. Yet most businesses do a cool job when it comes to recycling, some of them don't have a proper system in place to recycle easier items that end into the landfill.
Every business will produce an amount of waste. The factor which may impact the type of waste your company creates includes the size of it, the industry is part of, the client base, and the business's waste strategy. 
Here are some types if business waste:
Dry mixed recycling
General waste
Food waste
Glass waste
Clinical waste
Hazardous waste
As a company owner, business waste is important because it's your legal responsibility. Each business should responsibly dispose of their waste. So, ensure that your small business's waste is being removed and disposed correctly, otherwise, you may be penalized excessively. Making the right decision about your businesses' waste can have a huge impact on your company culture, and even positively impact your finances.
Recycling is your responsibility
Recycling is your social responsibility, and should be taken seriously. Recycling can have a lot of benefits to the environment, including economic and social advantages. We live in a world where people have a growing appetite for new things. But if we begin to look at the waste created because of the consumption of certain things; we might start to address the problem differently. Whether it is plastic, glass, paper, or metal, the products and materials that can be used after satisfying the initial purpose are valueless.
It's demonstrated that 75% of world's waste can be recycled, or even better, repurposed. Almost anything you see around or buy can be recycled or reused. Most of the common recyclable products include clothing, garments, batteries, glass, biodegradable waste, paper, metals, electronics, plastic, etc. If you want to truly focus on recycling things, you must change the way you address it both on a social and personal level. 
Recycling is important because it extends the life of something that has already aided its original purpose. There are three golden rules of sustainability:
These rules have huge benefits on both humans and the environment. Practically, the whole planet is impacted on how much we choose to recycle.
Top tips to reduce business waste
Find out where the waste comes from
Remove and reduce where possible
Choose reusable items
Recycle
Recycling should normalize, regardless of the business type. When it comes to running your company, recycle bins may seem unimportant, but waste organization tactics based on recycling often results in reduced general waste administration charges. As a business owner, you should partner with experts in the waste field. Your waste management strategy should be unique, and working with a local team of experts can reveal potential to update your business services.