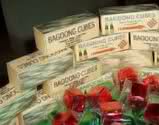 Who would have thought that the messy bagoong (fish paste) can be packaged into cubes?
Fish paste, commonly known as bagoong here in the Philippines, is a result of fish fermentation which is one of the traditional techniques of fish preservation. Due to its appetizing flavor, the product is highly preferred by local people especially those from Northern Luzon, Bicol Region and Western Visayas.
As we all know, the traditional bagoong is usually packed in bottles with little solids and is quite messy to handle. In addition, they are packaged heavily requiring bigger space that demands higher fare rate.
Bagoong in cubes, however, are packed in cut rite, aluminum foil and carton. Filipinos fond of adding bagoong in their dishes would find it more stable, handy, and appealing as compared to traditional bagoong.
Novelty product
Bagoong cube, which is now in the market, is a novelty product developed by Dr. Carmencita L. Culasing of the Cagayan State University-College of Fisheries and Marine Sciences (CSU-CFMS) in Aparri, Cagayan. This was an offshoot of a study titled "Preparation of Dried Products from Fish Paste (Bagoong Cubes)" conducted through the assistance of the Department of Science and Technology-Philippine Council for Aquatic and Marine Research and Development (DOST-PCAMRD).
Dr. Culasing conducted three specific studies. The initial study aimed to identify the best fish species for bagoong cubes; the second, investigated the optimum fermentation period for bagoong cubes making, and the third focused on the effect of antioxidant on the sensory qualities of bagoong cubes.
According to these studies, the hairtail ("espada") was the best fish species or raw material for bagoong cubes making because of its color (lighter brown). But in terms of the general acceptability test, all the species used (hairtail, marine anchovies, freshwater anchovies, and round scad) were acceptable. It was also suggested in the findings that fermentation period of four to five months contributed the best sensory characteristics of bagoong cubes – four months for smaller fish and five months for bigger fish. Lastly, it was indicated that the effect of adding antioxidants improved the quality of bagoong cubes, particularly the odor of the product.
Dr. Culasing cited that the product was put into development because of the abundance of fish species used in making the condiment in the province.
Award winning technology
Bagoong cubes making is feasible throughout the year. The raw materials can be source out from the bagoong processors making it an additional means of livelihood for coastline communities. Producing bagoong cubes is technically viable since the raw materials are abundant and readily available.
Bagoong cubes making has a return on investment of 52.25% and a promising business producing export products. According to Dr. Culasing, the product has a longer shelf-life and the technology per se eliminates the problem of toxin production by Clostridium botulinum due to anaerobic and water content of the traditional bagoong. Furthermore, the absence of anaerobic bacteria makes it a safer food additive.
"As for the busy housewives, food preparation is minimized and cooking is easier when using bagoong cubes instead of the traditional bagoong," Dr. Culasing stated. "It is also convenient to handle and cheaper to transport because of its light packaging materials and absence of extreme ammoniacal odor," she added.
Taking into consideration its several advantages, Dr. Culasing's bagoong cubes won the second prize in the Aquatic Technology Competition and Marketplace sponsored by DOST-PCAMRD on 31 January 2007.
Market and economic considerations
The process of making bagoong cubes involves shorter fermentation period for it does not require a total dissolution of the fish flesh. Thus, an immediate turn-over of capital and greater profit could be attained.
Looking at shelf stability, bagoong cubes could last longer than the traditional bagoong which takes six months to finish the fermentation process. With lengthy fermentation process, growth of maggots could also be observed.
Production of bagoong cubes is sometimes not feasible during rainy months. Processors have to use a cabinet dryer as a substitute drying facility for the reason that sun drying may be impracticable or takes longer period of fermentation. If not properly dried or packed, bagoong cubes may promote the growth of undesirable molds.
Moreover, packaging of the product has an important role when it comes to market prospects. Dr. Culasing said that further improvement of the complete packaging of bagoong cubes, including the product logo design and quality of materials used is what she has been working out with the Industrial Technology Development Institute of the DOST.
"Another thing that could expand its market and make it more profitable is good product packaging that's why we are seeking the assistance of ITDI-DOST," she emphasized.
The product is at present being promoted by the Northern Luzon Aquatic and Marine Research and Development Zonal Center (NLAMRD-ZC) based at the Don Mariano Marcos Memorial State University (DMMMSU) in Bacnotan, La Union; which is one of the zonal centers coordinated by DOST-PCAMRD.
Price in the market is Php15.00 per pack containing 3 pieces of bagoong cubes.
Source: Christmas B. de Guzman and Carmencita L. Culasing, PhD- bar.gov.ph, October-December 2008 Volume 10 Issue No. 4
Do you like this Money making business ideas? then please consider subscribing to our PINOY BISNES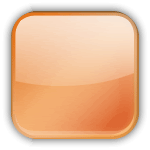 RSS feed. You can also subscribe by email and have new business ideas sent directly to your inbox. (Once you entered your e-mail address, you need to login to your e-mail account and click the link to confirm your subscription).