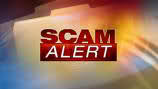 When reviewing a potential franchise investment, it's easy to get dazzled by promises of high profit and immediate success. Be alert and think twice if you encounter any of the suspicious signs:
1. The franchise has been in the business for a short time. "The shorter the franchisor has been in the business, the riskier it is, "says Dominador Asis III, President of A's laundromat Company, Inc. "The franchisor must have survived at least three years of continuous operations, "opines Gerlie Pagtakhan, general manager of GS Pagtakhan Lechon Manok, Inc. Remember that you, as a franchisee, should be buying into a proven system. If the business has been operating in a short time only, what proof do you have that the system is working!
2. The franchise has no company- owned store or outlet. Asis emphasizes that if the business is profitable, then the first person to invest in it would be the franchisor. "The more company- owned stores they have, the better, because it means that the owner truly believes in the business, "adds Asis.
Pagtakhan is more specific: "Companies with less than 10 company outlets and franchisees are not well- established enough to offer a good franchise business."
3. No support team. Without this, the franchisor may only be after your franchise fee. In effect, you, the franchisee, will be working alone. "In food, there should be a commissary. In services, a maintenance team, "Asis cites as examples.
4. Your application is approved even without any investigation. "Legitimate franchises will do a background check on you and your company, as well as a credit investigation (CI) to prove your financial capabilities," says Asis.
5. You're required to make a deposit immediately. You should begin to doubt the legitimacy of a franchise if you are asked to pay a certain amount even before talking about the business. Are you being asked to pay any reservation or application fees upfront during your first meeting? This should sound the alarm.
6. The franchise makes impossible promises. Pagtakhan says, "Those companies offering a very low franchise investment plan with very tempting features and benefits should be doubted as well. " Study the feasibility of the business well. Any business that promises high returns in a short time should be carefully examined.
Be a Smart Franchisee Tips:
1. Talk to existing franchisees. Ask about their relationship with the franchisor. Are they satisfied with the support given by the franchisor?
2. Talk to the owner directly and not just a franchise representative.
3. Personally visit the company's head office and factory sites. Interview company officers and staff about how the franchise company operates.
4. Be a customer of the business you want to franchise. This will help you determine if the business is profitable.
5. Ask legitimate franchise organizations like Association of Filipino Franchisors, Inc. (AFFI) if the company you are dealing with is a member.
6. Check if the company is registered with the Securities and Exchange Commission (SEC) or Department of Trade and Industry (DTI). Make sure the trade name is registered with the Intellectual Property Office Philippines (IPOPHIL).
Source: Salvador, B. "Spot a Scam". Globe Business for SMEs, Masigasig. May 2009
Do you like this article? then please consider subscribing to our PINOY BISNIS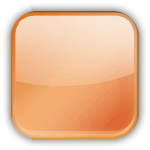 RSS feed. You can also subscribe by email and have new articles sent directly to your inbox.