Are you an employee looking for extra income? Do you want to have a lucrative business with small capital? Are you an OFW who wants to go back to the Philippines and have your own business? Do you want to invest your money in a sustainable business for your family? Then, GlobalPinoy is offering you a Franchise 'Kabuhayan' package sa Halagang Kaya Mo.
GlobalPinoy Chamber of Small and Medium Enterprises is a non-profit, dynamic, vision and program oriented NGO based in Quezon City, Philippines. Started in September, 1990 as FILOVE International and was registered in Hongkong and operated under Business Registration Ordinance (Chapter 310) with H.K. Business Registration Certificate No. 14250700-000-02-93-3; GLOBALPINOY CHAMBER OF SMALL AND MEDIUM ENTERPRISES, Inc. registered with the Securities and Exchange Commission in September, 2004 with Company Reg. No. CN200413688 and with the aim of 'Creating Jobs Through Entrepreneurship in Small & Medium Enterprises'.
Why Instant Negosyo through 'Franchise'?
Instant Negosyo helps you put up and manage a business by:
– Offering a range of pre-selected business packages available in the Philippines. Instant Negosyo provides the needed information, saving you the trouble of going through each franchisor at the initial stages of your research.
– Matching you with the franchise business that meets your interest and financial resources.
– Helping identify financing packages that can be tapped to augment your financial resources.
– Providing documentation assistance.
What businesses are available under Instant Negosyo?
Instant Negosyo offers franchises covering both food and non-food lines. See the list of businesses available for P15,000.00 KABUHAYAN PACKAGE. Visit www.globalpinoys.net/negosyo.htm
Why franchising?
Franchising is a method of doing business where the buyer (the franchisee) runs a business by using the system and trademark of the seller (the franchisor).
Among the benefits in franchising are:
– First, it minimizes the risk of business failure because through the years of running the business, the franchisor has ironed out potential problem areas.
According to the Philippine Franchise Association, "a franchised business is three times more likely to succeed as compared to one put up from square one".
– Second, you save on the cost of advertising because not only do you have a well-known and recognized trademark, you also pool advertising resources with other franchisees.
– Third, the franchisor provides the franchisee and staff with detailed training and help. If you were an independent operator, where would you and your staff train?
Who may avail of franchising opportunities under PINOYBLEND Instant Negosyo?
– Any interested individual. This means either you or any of your family member/s, or any group of individuals who may pool resources together;
– A Filipino based or working abroad who wants to put up and operate his own business here in the Philippines. Also included are those who are planning to return to the Philippines.
– Interested parties must possess the following qualities:
Committed and hardworking
With positive outlook in life
Willing to be trained in the disciplines of the franchise business systems
With financial resources to put up a business.
Can I qualify even if I have no experience or background in business?
A business experience and/or background is an advantage. However, interested parties with no experience in business need not worry since franchisors will provide training programs.
One of the benefits of franchising is the transfer of information and technology necessary to successfully operate the business.
The rest of the personnel such as supervisors and staff will also be trained. The length of training will depend on the type of the franchise business.
Can I apply even while I am still abroad?
Yes! You can start your own business in any part of the Philippines (Luzon, Visayas and Mindanao) while still abroad. You may appoint a representative from among your family member/s to apply and operate your business. Of course, they will be subject to the franchisor's evaluation process.
How much investment is needed?
Your investment will depend on the nature of the franchise business you choose. Instant Negosyo has carefully selected the franchise package it offers. Your investment could range from as low as Php 15,000 to as high Php 5M.
Franchise 'Kabuhayan' package of Php 15,000.00 includes:
1. Use of Trade Name and Logo
2. Use of Business System
3. Collapsible Booth
4. Tarpaulin / Menu board
5. Notarized Franchise Agreement
6. Free Orientation : "How to start a Franchise Business"
7. Location / Site Assistance
8. Grand Opening Assistance
9. Training of service crew
10. Training of service crew
No royalty fee
No recurring franchise fees
Changing of concepts allowed
Business papers assistance
When you buy a Franchise PANGKABUHAYAN PACKAGE worth Php15,000.00, you are entitled to 50% Discount on Franchise Fee for additional outlet on another location. And if you choose to add additional franchise product to your franchise outlet, Franchise Fee is WAIVED. You only need to pay the cost of incidentals or start-up cost for the new business to be fully operational
Total Cash-Out = Franchise Fee (Php 15,000.00) + Incidentals (Equipments and Additional Stock Inventory)
Franchise of PinoyBlend business also gives you free LOAD X-PRESS Negosyo sa Celphone that allows you to sell prepaid products of popular networks e.g. SMART, GLOBE, SUN, TOUCH MOBILE, TALK N TEXT and many more products using only one celphone or SIM.
Other factors that affect your investment size are:
– Size/area of establishment
– Location
– Equipment
– Outlet type
– Stock inventory
– Office / space rental
– Insurance
– Permits & licenses
– Other working/operating expenses
In general, your franchise investment includes:
– Franchise fee
– Marketing study
– Store design
– Layout assistance
– Training programs
– Leasehold improvements (outlet construction)
– Equipment
– Signage
– Pre-opening marketing expense, and pre-opening supplies
Do I pay more if I course my inquiry through Instant Negosyo?
No, the amount you pay is exactly the same as when you deal directly with the franchisors. In fact, fees are paid directly to the franchisors. With Instant Negosyo, you receive the assistance and services with no extra or additional costs.
How much can I expect to earn?
Your income from your outlet/business will depend on a number of factors such as: location, market condition and type of supervision you will your shop, advertising and marketing.
Depending on the franchise business you choose, your recovery period can be anywhere from six (6) to thirty-six (36) months.
What is the ideal location?
The location depends on the franchise business you choose but in general, the following are the locations which are most preferred.
In a mall:
– near cinemas
– near food courts
– near main entrances
– near entrances of main parking lots
Outside the mall:
– near churches
– near public markets
– near pedicab, tricycle or jeepney stops
– near schools
– near municipal halls
– within commercial areas
– near a loading and unloading area for public transport
– where there is heavy pedestrian traffic
– near entrance of populated residential community
These indications do not automatically mean a good site. The franchisor with its vast experience in site selection, shall assess the feasibility of your prospective site. This comes along with an objective and accurate report on the sales potential of the site.
There are instances when you already have a site in mind. Such location will still have to pass through the franchisor's evaluation and approval.
If you have no specific location in mind, some have a list of pre-approved spaces that are to be franchised.
How soon can I start operating?
Again, this varies from one franchisor to another and will depend on how fast you can submit the documentary requirements.
Once the franchisor has approved your application and you have complied with the other requirements such as personnel training, site construction and equipment installation, then you can immediately start.
How do I start?
Choose a business package that interests you. Submit a Application Form to globalpinoys@yahoo.com. For more inquiries, contact Globalpinoys at Tel.(632)9260860 or Mobile Phone (Cellular Phone) 09204259973.
Click here for Procedure to acquire Business franchise.
Do you like this business ideas for entrepreneurs? content">then please consider subscribing to our PINOY BISNES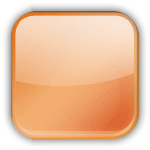 RSS feed. You can also subscribe by email and have new articles sent directly to your inbox. (Once you entered your e-mail address, you need to login to your e-mail account and click the link to confirm your subscription).