The yard is an important part of the house during the summer. The yard is colorful, spacious, and does not limit your desires and needs. Imagine just family gatherings and hanging out with friends every night in your backyard when you create an atmosphere for yourself and enjoy the yard you have always wanted.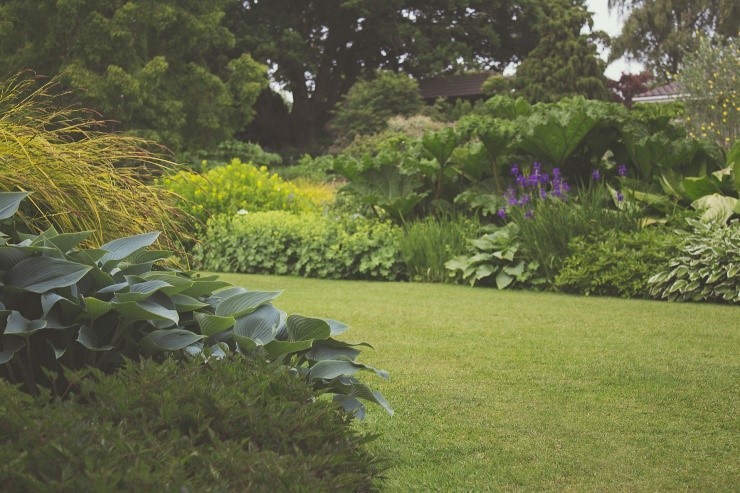 They say that in today's living conditions, the garden is a real luxury – not only because of the lack of space where we can have our own green environment but also because of the lack of time to dedicate to all the actions necessary to make our garden beautiful and comfortable. To achieve this, you do not need a lot of money, all you need is some creativity and will. So we will give you a few tips on how can you can arrange your garden.
Plant lots of flowers
To make the right experience and allow all the senses to enjoy, we suggest you plant as much greenery in your yard. Of course, if you haven't thought about it in time, don't worry because you can still buy very interesting types of flowers or shrubs and plant them in a garden or a decorative pot.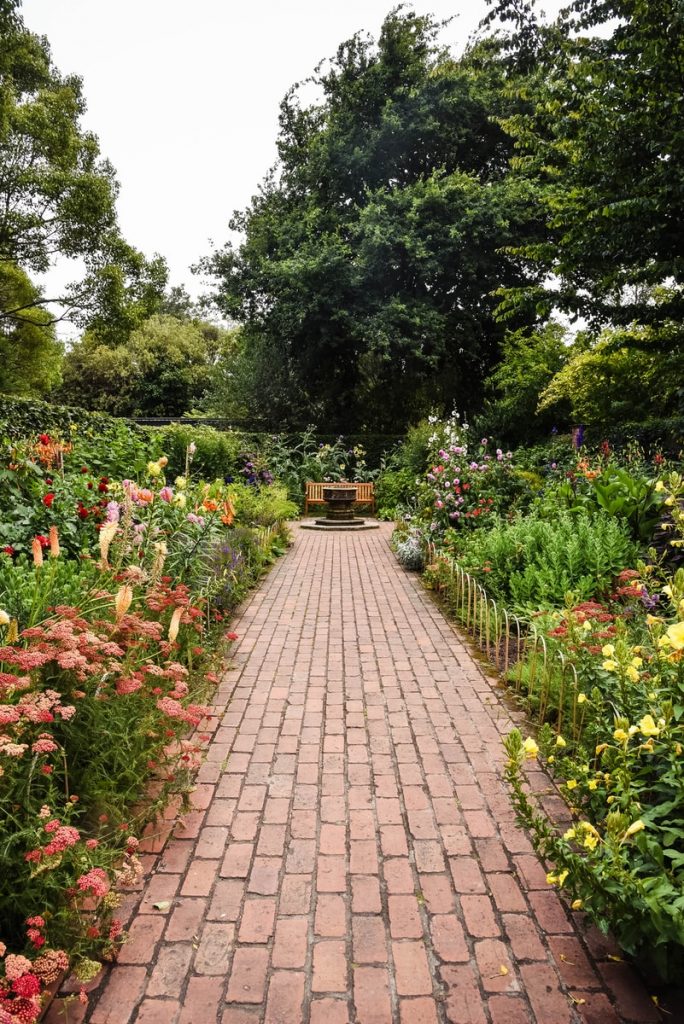 In addition to helping to make the whole yard look more beautiful, greenery and flowers, even on the terrace, prevent the arrival of external noise and dust in the apartment or house. Also, during the hot summer days, it represents a kind of thermal isolation.
Use old things to decorate your yard
The old furniture is made of quality materials. They may no longer be representative of dining rooms or any other rooms, but in the yard will serve as a great pot. For example, you can use old bicycles by decorating them with flowers and placing them in the yard. Saving things you no longer need and using them as a decoration saves you money. So before you start arranging your yard, take a good look at the whole house and take the things that will be useful in arranging it.
Make a pond in the yard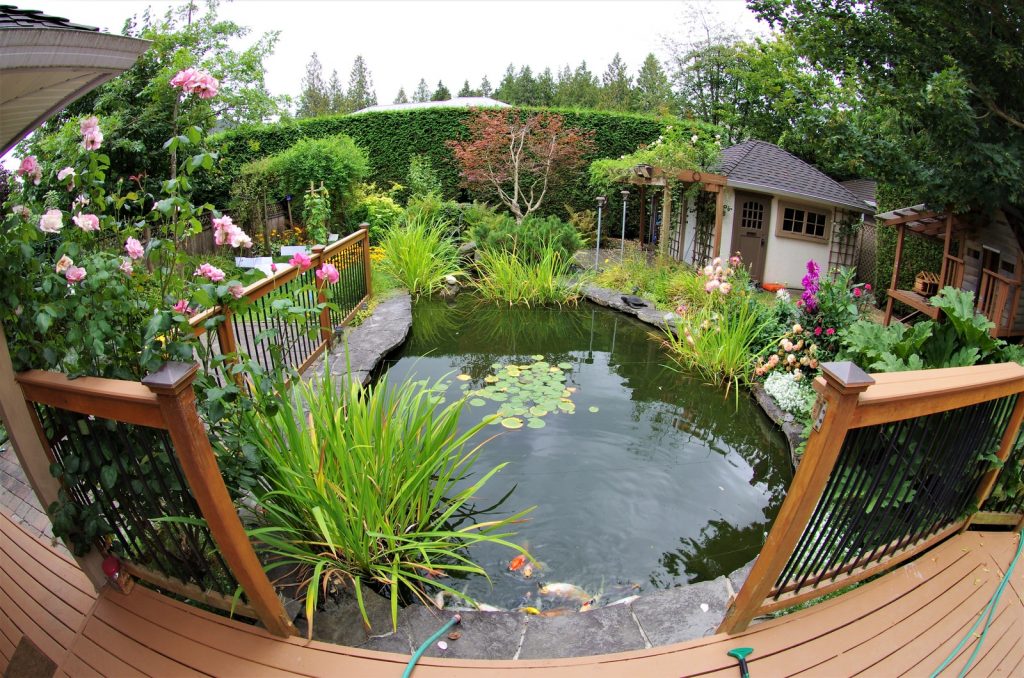 If you want everyone to envy you in the yard, make a garden pond. Take into account where you want to place it and how big you want it to be. You can make the pond by placing special foils or you can buy it ready-made. You can decorate your pond with stones of various sizes and shapes and flowers that will make your yard look like a paradise garden.
A yard tool you must have
In order for your yard to be tidy and beautiful, you have to take care of it. In the yard, you can always find something to do. The tools you need depend on your yard itself, but there are a few things that every yard should have. Some of them are lawnmowers, electric scissors, flower watering pumps, and other small tools.
To be able to keep your yard green, you need to water it regularly. When you have a large yard, it is advisable to have as large a water hose reel as possible to make sure you can water every corner of your yard.
Make a good color combination for your dining area
The place where you will drink coffee every morning or dinner with your family should have nice bright colors. Install lighting in that part that is especially desirable when eating there. Retro style is very popular today. Everyone is trying to copy as much as possible what was interesting in the past. When it gets dark, it is normal and completely clear that you need some form of lighting. It also depends on your wishes and the possibilities of which lighting you will choose.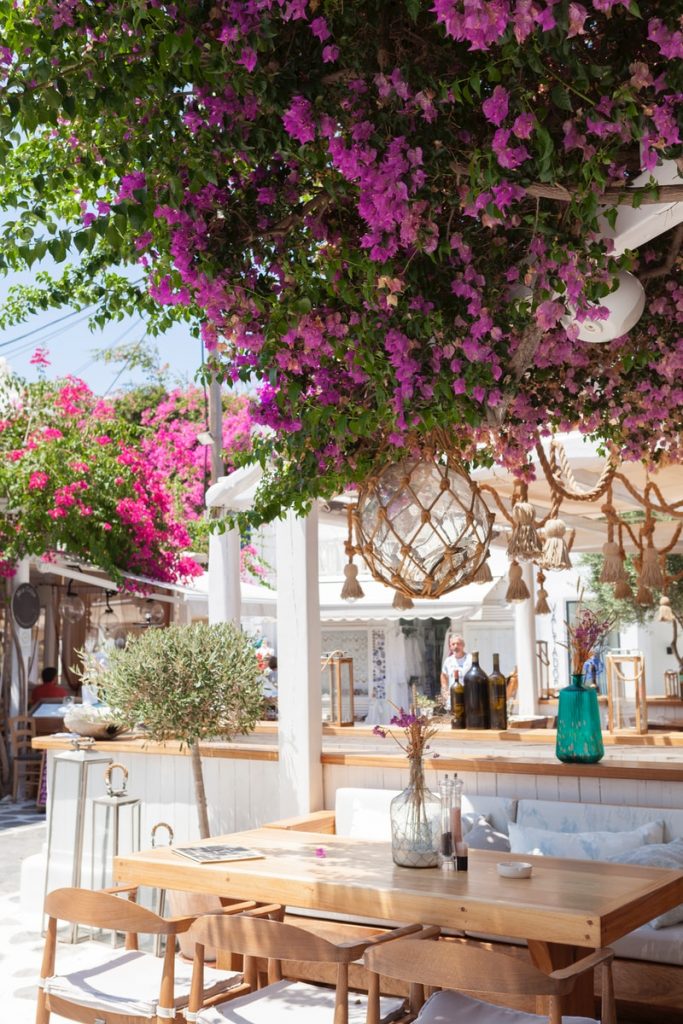 More small light bulbs along the entire wall will create a completely different impression. If you don't like it, then you can adjust the moving lighting to your terrace, in the form of lanterns or even candles in glass bells. You can also be very creative and design the shape of your lighting yourself.
Place the furniture
Furniture in cheerful colors will make your space more pleasant. The garden needs furniture that will look nice but also should be comfortable. In addition to the seating, add colorful pillows on your chairs, and gather as many friends as possible. So you can spend warm summer evenings in the company of a dining table enjoying while drinking some good wine and listening to good music.
Make a swing
It is very easy to make a swing out of old tires. However, you don't just have to use tires to bring in elements of family fun. Use seats, old chairs, or benches that can be hung from a large tree branch with the help of ropes or chains. Also, the hammock is ideal for relaxation and rest. The great thing is that they take up very little space. Just imagine a situation where you come tired from work, lie down on a deck chair, and enjoy the beauty of what you have made yourself.
Find the theme you want your yard to have
You are the one who arranges your yard, so you decide what it will be like. It is up to you to decide in what colors it will be and what flowers will adorn it. So if you also want your yard to look tropical, you can do it. Arrange the furniture and match the colors in that spirit. Certain flowers have special conditions in which they can survive, so first of all, find out how you should maintain them. The essence is to make a small paradise for you and your family as you imagined.
Make a treehouse for the kids
You can decorate a treehouse with a lot of attention and details. It will be a small home that your children will adore. A treehouse can be big and modern or simple and cute. With this treehouse your yard becomes child-friendly and that is a good thing. What is important is that it is safe for children, and it will certainly be interesting for children to spend most of their time there. The very appearance of the treehouse will certainly contribute to the beauty of the yard.
Make room for a barbecue
Gathering and socializing with family and friends over a barbecue is of great importance because it brings you relief and removes fatigue and gives you positive energy. We all know that food and socializing are closely related, and where there is good food, there will certainly be a good party. So enjoy in your backyard with your friends and good food when you already have that opportunity.
Always go into small details for your yard
There are a lot of things you can display in your backyard that you can decorate your garden. But pay attention to small things like vases and flower pots. Small candles on your table and the color of your tablecloth are equally important. So don't neglect them and sometimes change something, because, with a small change, the yard can look completely different and even more beautiful. Sometimes for inspiration on how you want to arrange your yard, you can peek into your neighbor's yard and get an idea of ​​what to do with yours.
Author Bio
Allan Wickerson is a passionate blog writer who is extremely keen on writing about health, lifestyle, home improvement, and technology. His exclusive hobby is surfing the net to find amazing articles that can inspire him with some fresh ideas for article writing. He loathes being a common person who wastes his time. Follow him on Twitter.