Learn How To Start A Successful Ice Cream Van Business In A Few Simple Steps
By: besthomebasedb
You may remember those happy feelings that you got as a young child when you would hear the sounds of an ice cream man coming your way. Starting an ice cream van business is a wonderful way to earn money quickly. It can also be a lot of fun!

Whether you would like to operate the ice cream van full time or as a part time second job, there is definitely money to be made! One of the best things about running the ice cream van is that every night when you go home, you will have the cash in hand to show for all of your hard work. Can you imagine it?
Before you can begin your new business venture, you will need to spend some time to obtain the licenses that are necessary depending on your location. Your local Department of Motor Vehicles will be able to assist you in finding out just what you will need.
After you have received your licensing, you can begin to search for the perfect ice cream van! You can search for a brand new van that has been created just for selling ice cream, or if you are on a budget and would like to safe a bit of money you can even look through your local classified ads. You just might find a great deal on a used van that will suit your needs!
Size is a major factor to consider when buying your ice cream van. Keep in mind the amount of ice cream that you are going to keep in stock at one time. Be sure to have a freezer that can hold it all!
The Health Department will need to conduct an inspection on the van. This must happen before you will be allowed to sell any food items. Contact your local department to set up an appointment for an inspection.
Search around for the best prices when buying the stock for your business. There are many wholesalers that are available to those who operate ice cream vans. By buying the ice cream in bulk you will be able to save some money!
After you have everything you need to start your business, you can choose a route and begin selling! What a great source of income. Before you know it the money should be rolling in!
Are you looking at starting you very own Ice Cream Vans business? All you need to know now in our comprehensive online summary of the best Catering Trailers on the market.
Source: Articlealley.com
Do you like this money making business ideas? content">then please consider subscribing to our PINOY BISNES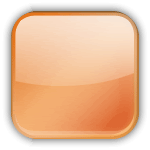 RSS feed. You can also subscribe by email and have new business ideas sent directly to your inbox. (Once you entered your e-mail address, you need to login to your e-mail account and click the link to confirm your subscription).