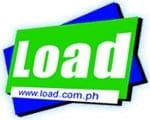 Make A Business From Load.com.ph. Sell over 50 different prepaid and E-pin products with just a single FREE Load.com.ph account.
Load.com.ph, the trusted and most widely used free prepaid load service provider in the Philippines accessible through mobile phones and the Internet lets you earn good money in the e-load and e-pin loading business. You don't need to apply as a reseller nor do you have to do that over a dozen times to different companies. All you need is one Load.com.ph account that's completely free to sign up, and completely free to use, top up your capital, enjoy added bonus credits and discounts for products for more sales earnings, and start selling over 50 different prepaid and e-pin products! Creating an account takes only a minute, and you can even start selling Load.com.ph's products within the day you created your account!
Load.com.ph's simple and easy to use web interface is designed to let you load up cellphone numbers in bulk, regardless of whether it's on Globe, Smart, or Sun. Load.com.ph also has Sun's unlimited e-pins. Redeeming e-pins is also as easy as selecting which product you want, and give the e-pin to the customer. You can even sell roses that will be delivered to your customer's desired address with his or her message!
If you're in need of merchandising materials to help you sell your load, Load.com.ph provides them in the Download section of the website. We can also send you ready to use materials and all you need to do is let us know where to send these to you through the contact us form.
Load.com.ph can be used with a web browser and a computer with Internet connection, a mobile phone with WAP Internet connection, or even through text messaging. Since Load.com.ph's service is based on the Internet, you can sell its products where ever you are nationwide, and around the world.!
Load.com.ph is perfect for micro entrepreneurs, call center and sales agents, overseas Filipinos, overseas Filipino workers, Internet cafe operators, small shop owners, sari-sari store operators, and even tiangge owners.
Load.com.ph also comes with a transaction record log, helping you keep track of your daily, weekly, and monthly sales.
Load.com.ph is all about providing greater value to its business partners, allowing them to automatically earn bonus credits when they top up their account, and enjoy great discounts with the over 50 different e-load and e-pin products available online. This lets businesses get more service out of their investment.
Loading up cellphones with e-load or buying e-pins is easily done through texting, the Load.com.ph website, or the Load.com.ph WAP site. Load.com.ph delivers them to you right on your cellphone or computer monitor in a matter of seconds. Click here for Load.com.ph's products.
About Load.com.ph
Load.com.ph is Asia's first and fastest growing online electronic loading service. It offers the only service in the Philippines that allows virtually anyone in the world to buy and send load and all the major prepaid cell cards, game cards, Internet cards, phone cards, and others.
The company's main objective is to set the standard for online electronic loading service by offering the largest selection, highest discounts and benefits, and superior customer service.
The Load.com.ph electronic loading system allows anyone to load his or her prepaid cellphone from anywhere in the world. Electronic PINs for cell cards, game cards, internet cards, and phone cards are also available at "face value" prices with no transaction fees.
Load.com.ph also provides small to large business enterprises an innovative, more efficient method of selling load and all major prepaid cards. Not only does it offer free membership, but it also allows anyone to instantly start selling its wide selection of products using only his or her existing cellphone and regular prepaid, postpaid, or retailer SIM card. There is no need to buy retailer or dealer SIM cards for each operator. Other value added services include the capability to load multiple cellphones at a time over the Internet, free updates on new products and services, free online realtime transaction reports, and status notifications of e-load transactions anytime through SMS. Also, new and loyal customers are rewarded with bonus credits that can be used to purchase more e-loads or e-pins.
– 3% bonus credits given for a minimum top up of 1,000 pesos, 5% bonus credits given for a minimum top up of 5,000 pesos. Discount rates vary from product to product. Please see the Load.com.ph website for more details.
So, what are you waiting for? Start your eloading business now!
For more information, you may get in touch with Load.com.ph through the following:
Website: Load.com.ph
Email: support@load.com.ph
Mobile: +63-922-8818188
Tel. No.: (632) 401-0067 or 672-2385
Fax No.: (632) 672-3260
Do you like this business idea? then please consider subscribing to our PINOY BISNES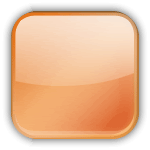 RSS feed. You can also subscribe by email and have new articles sent directly to your inbox. (Once you entered your e-mail address, you need to login to your e-mail account and click the link to confirm your subscription).