In any business in Melbourne and other parts of Australia, workplace company culture is observed, as reflected in the office layout and structure. Along with employee-friendly workplace design and layout, furniture pieces complete an office look, improving productivity to attain the company goals.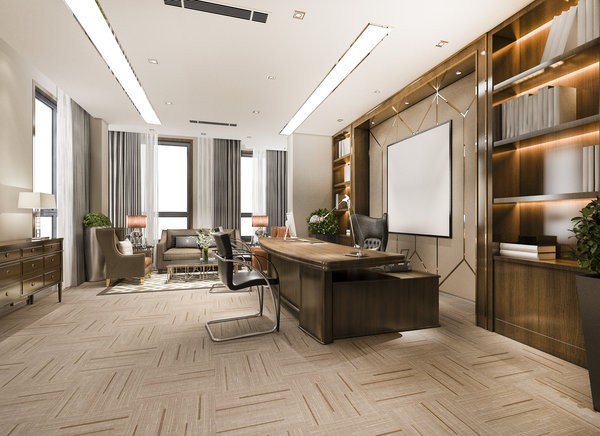 But what are the essential furniture pieces that every Australian business needs to invest in this year for greater productivity and good luck? Here are five essential pieces of furniture to start 2021 right:
Office Chairs
In Melbourne, the majority of the workforce consists of white-collar jobs, with 41% professionals and 16.30% in managerial positions. These jobs entail sitting long hours in offices in front of the computer. For this reason, one of the essential furniture pieces that every Australian business needs to invest in 2021 is office chairs.
Australians never turn down extra work. Even if they have full-load schedules, they always make time to get extra tasks done as soon as possible. Longer hours of working means sitting in the office for a longer time, which could be detrimental to one's health. Uncomfortable chairs can lead to postural problems and back pains.
If you can't remember the last time you've changed office chairs, it's probably high time to change them to prevent musculoskeletal problems and promote better productivity among employees. Here are the types of office chairs you need to invest in this 2021 to attain work productivity goals:
Task Chairs: These office chairs support long and busy workdays. Choose task chairs with arms and headrests to increase comfort and safety.
Mesh Chairs: They are a trendy option in Australian offices because the material and shape offer a modern look. Mesh chairs are breathable and cool. Choose mesh chairs with foam paddings to promote maximum comfort level.
Executive Chairs: They are professional looking, conveying the importance of quality materials to your business. Executive chairs are made of leather or eco-friendly faux leather, available at physical and online furniture stores, such as www.prodigyfurniture.com.au/product-range/chairs/.
Ergonomic Chairs: These chairs prevent back-related injuries that usually occur in the workplace, improving sitting posture. Ergonomic chairs come in different sizes, colors, and designs with plenty of safety and health features, such as adjustable seats and a locking mechanism.
Partitions
Australians generally like to keep things casual, breaking the ice by cracking jokes and having open office layout plans for better collaboration and communication. However, open office plans are not advisable nowadays due to the current health pandemic.
Because COVID-19 is still an ongoing problem, installing partitions in work areas is crucial for safety and health protocols. The Centers for Disease Control and Prevention outlines the role of employers and businesses in response to COVID-19.
Employers are advised to implement social distancing, wear personal protective equipment (PPE), and set up partition controls, which serve as effective barriers to prevent the transmission of airborne germs and droplet nuclei from one person to another.
Individual Desks
In addition to partitions, individual desks are also essential furniture pieces this new year to comply with safety and health protocols due to the current pandemic the world is facing. While Australians love socializing—even in the workplace—individual desks are vital to abide by existing health guidelines to avoid the spread of coronavirus.
If you still have connected employee desks, it's about time to shop for individual desks for your employees. Adapt to the new normal or a post-COVID work environment by choosing the best office desks for your company.
The following are the critical things you have to remember when choosing office desks:
Take measurements
Check office layout and placement
Consider the number of drawers and space for the lower extremities for ease of movement and comfort
Storage Solutions
Australian workplace culture includes playing by the rules. Australians are bound by strict rules, making them more organized and obedient. To help meet your company's organization needs, investing in storage solutions is a must this 2021.
Some examples of storage solutions include the following:
Bookcases
Filing cabinets
Storage cupboards
Lockers
Boardroom Table
Physical and virtual meetings are a must in every Australian business. A modern boardroom table changes a traditional office look, bringing a breath of fresh air in the workplace. Modern boardrooms have modern features not available in ordinary tables, such as audiovisual holes for cables and computer wirings.

Conclusion
The five essential pieces of furniture that Australian businesses need this 2021 includes office chairs, a boardroom table, individual desks, storage solutions, and partitions. All of these essential items help improve the aesthetic look, functionality, and productivity of your workplace.