Regardless of the size of your office, your employees spend a lot of time in the office sitting on their chairs and desks. It is important for you to invest in furniture that not only looks good but also comfortable and boosts productivity. A good quality office furniture reflects the culture and personality of your organization. So, choose carefully. Office furniture is not a small investment, so it becomes even more important that you choose the right furniture the first time.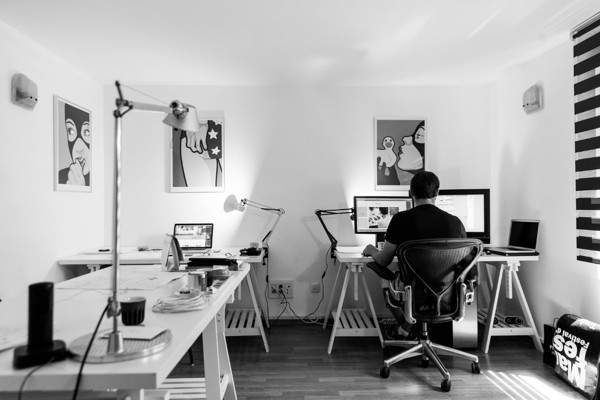 Now, choosing the right furniture is not an easy task, especially if you have to choose from so many options. To help you out, we have made a list of important tips that you can use to find the right office furniture that is comfortable and looks good.
Purchase plan.
Start by making a list of all employees and what they do. Also, ask them if they have any sort of medical condition and require any special type of seating option. This allows you to narrow down the list to those options that are best for your employees.
Make a budget
Now, that you have listed the type of furniture pieces you need, the next step is to make a budget. The budget again helps you in narrowing down the list to those options that fit your pocket.
Research well before making a final decision
There are many furniture suppliers in the market. Choosing one can be an overwhelming task. Start by looking for an office furniture supplier near your location. Going to every store is a time-consuming task. Instead, make a list of the best suppliers and visit only those stores. Also, look for any reviews and feedback left by their previous customers to ensure you are dealing with a genuine supplier.
Comfort should be a priority.
Some office owners just go with the bare essentials when it comes to office furniture. An employee usually works for a minimum of 5 hours a day at their desk and chair. Furniture that is uncomfortable negatively impacts their productivity. Hence, it is advisable to invest in more comfortable furniture rather than cheap furniture to save money.
Resist the temptation to go along with current trends
Buy furniture that has a modern and clean design. Don't get swayed by the latest trends. Most importantly, stay away from items that have a funky look. Trends are short-lived but the office furniture stays for a long time. Remember, as your business grows so will the furniture requirement, it is best to invest those items that are long-lasting.
Ergonomics is both vital and essential
Sometimes the look of the furniture is appealing but it is not very ergonomic and comfortable. Certain office chairs do not offer proper back support or height adjustment, which leads to pain in the back, neck, and shoulder. Desks are either too high or too low. In order to avoid such issues, invest in furniture that is ergonomic.
Looks also matter
The looks of the furniture also matter. After verifying whether the furniture meets your needs, the next thing to do is proceed to the aesthetic value of the furniture items. The color and design of the furniture should match the overall theme of your office.
Go for value for money
If you are on a tight budget, it is tempting to buy the cheapest furniture. However, the cheap furniture you buy may become unusable or get damaged easily. No matter how low your budget is, try to find furniture that is comfortable.
Going modular is recommended
Look for modular design furniture. Make sure the furniture is light in weight and as well as it is to move. In the future, if you decide to make any changes in the office space, you should be able to move the furniture and make those changes easily. By going modular, you can make those changes effortlessly.
Size of the furniture
The size of the furniture should be according to the size of the office space. The furniture items that are too big consume more space, which could have been used to accommodate other furniture items or allows free movement. Such type of furniture makes your office feel cramped
Functionality comes before looks
Both the looks and the functionality are important, however, when you have to choose between, you should go with the furniture that is ergonomic and comfortable. The office furniture should be robust, lightweight, and easy to maintain.
Ask for warranties
Before making any purchase, make sure that the furniture has warranty coverage. This ensures that if the item is defective or breaks before its intended date, you can easily ask for compensation.
Buying office furniture is not an easy task, especially if you don't know what to look for. So, next time when you decide to buy office furniture, use these points to make your job easier.