When you need a biohazard cleanup company, it is usually due to an unfortunate accident or a crime. No matter how stressful the situation may be, finding the right cleaning service for your needs can relieve much of the pressure you may be feeling.
Today, we will look at what you should expect when receiving biohazard cleanup services from a professional company.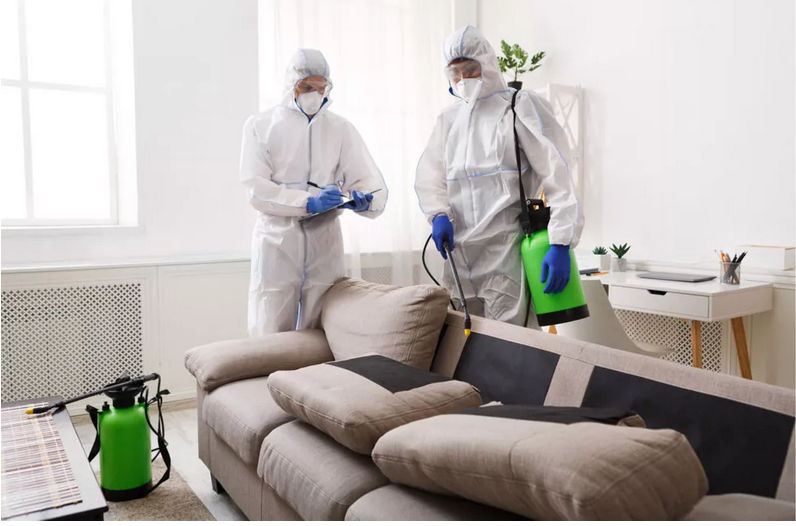 A Sense of Professionalism
One of the most basic expectations you should have in biohazard cleanup companies is a strong commitment to professionalism. A company can demonstrate this by coming to the job site prepared, having strong communication skills, and adherence to regulations.
Your cleanup company should arrive on time, ideally within two hours of initial contact. When they arrive, they should talk to any first responders or law enforcement personnel to determine whether the scene is safe to enter.
As the property owner, they should also speak to you to learn more about the situation and your specific needs.
Once they are cleared to enter the scene, they should be prepared to get to work right away. A high-quality crew will understand that time is of the essence when it comes to addressing contaminants. With this in mind, the team you choose should have all the tools and protective equipment they need on hand when they arrive.

Although the only certification requirement for biohazard cleanup companies in Arizona is to register with the Arizona Department of Environmental Quality (ADEQ) to transport biohazardous medical waste, a top-notch company will also provide thorough training to its employees. This training is essential for workers to adequately mitigate risk and restore the site to its normal state.
Experience and a Track Record of Excellent Work
For biohazard cleanup services, experience matters. Companies with more experience tend to be better prepared to take on any challenges that arise during their work. Staff members can adjust their approach as needed to make sure that they clean and restore your property completely.
Look at the company's track record too. Online reviews and testimonials are great places to find this information. Start by checking third-party review sites, like Google or Yelp, to examine their reputation with past clients.
You can even ask the company for references. With this information in hand, you can speak directly to past clients to determine whether they were satisfied with the service they received.
A Commitment to Safety
The primary goal of biohazard cleanup is to make an area safe again. Things like chemical spills, bodily fluids, and other substances can present a significant risk to everyone who comes into contact with them, which is why you should leave cleaning and decontamination to the professionals.
According to the Occupational Safety and Health Administration (OSHA), even dried blood is dangerous — it can flake off and become a vector for disease.
A good biohazard cleanup company will not just commit to making the area safe for you — they will also be dedicated to keeping their employees safe during the cleaning process.
All employees should have extensive training, including OSHA's bloodborne pathogen safety training. The company should also provide proper personal protective equipment (PPE) for any workers on-site.
If a company does not want to talk to you about its safety procedures, you should look for another provider.
Help with Your Paperwork
One of the reasons biohazard cleanup services are so valuable is that they can help alleviate some of the stress of recovering from a traumatic incident. One of the ways they do this is by taking care of some of the paperwork you have to file after a biohazard incident.
In most cases, biohazard cleanup services are covered by homeowner's or renter's insurance. To make the process as smooth as possible, look for a company that will work with your insurance company, even helping you file your claim.
The Ability to Empathize
While the main focus of a biohazard cleanup company is on decontaminating and disinfecting the area, they also understand that people who need their services are usually going through a challenging time.
You should expect any company you hire to treat you with a sense of empathy. A high-quality biohazard company will want to minimize the interruption to your life so that you can focus your energies on recovery.
In some cases, the biohazard cleanup company you use may even be able to help you remediate any damage to your property. If materials like drywall, carpets, or flooring were damaged in the incident and had to be removed during the cleanup, they can restore the affected spaces.
When you need quality biohazard cleanup services, request rapid response from R2 Fire & Water.