There are many tests that are conducted at different levels in an organization. Whether for recruitment, promotion or otherwise; you can find different tests taking place therein. The motive is to make sure that the tests get the best talent working in the organization. But do you think your organization is glued to conventional ways of tests? Yes, since the world is getting advanced, need is to clasp the latest tools and platforms for best outcomes.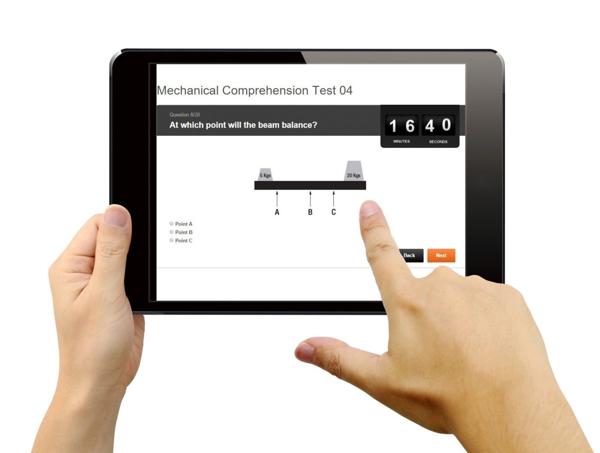 You can rely on an option like Online testing software and it would aid in conducting tests with ease, efficiency and affectivity. Where you always had to make arrangement for sitting area, so many paper work and documentation; in the realm of online testing; these things would get eliminated to a great extent.  You can speed up your tasks and bring more accuracy in all the tasks with the help of online tool. After all, it is all about how you tackle things and what precautions you take to ensure that you get the best outcomes.
Data accumulation
When you take a test online, the tasks of accumulating data becomes easy. Of course, since you are using software to conduct the test, it would have all the features to help you at different stages. Right from gathering all the information of candidates sitting in the test to their documentation and everything else that might be required; all things get accumulated safely in a tool. Data gathering is one task that can be really complicated and tedious. But in the presence of online tools, the task can be handy and swift. Moreover, once the test has been conducted, the information and all the documentations related to performance and results do get saved in the software. You would not have to worry about any skip or hop.
Swift and Secure
It is doubtless to say that once you rely on software or a tool; things get swift. Since the tasks get automated to some extent, you can expect a lot of speed and much accuracy. All the files and documents would get gathered in no time and you would not have to worry about anything. Once there is swiftness in the tasks, there remain no delays or unneeded postponements.
Talking about security, it is one thing that is absolutely crucial.  What if you lose the important data? What if you misplace some documents that are important? The point is once there is software; it would help you keep the information, data and documents safely. You can approach the documents and information anytime and that too without any difficulties. Even down the lane after months or weeks; you can re-visit the saved data and you would find it right there.
Get Talent from Beyond boundaries
When you conduct a physical test in your organization, the individuals have to visit your campus for the test. Certainly it is the initial stage and only the test would tell whether there are any chances of a person to get that job or not. For this initial stage, there might be a possibility that many candidates hesitate to visit so far for the test. Of course the local people will come but individuals from farfetched areas might not come. However, if you have online test then you would not have to worry about this thing. You can make sure that the candidates take tests right from their place. Whether they are in your city or in another city; they can appear in the test through online platform. It would be possible only if you are providing the option of taking test from another place online.  In this way, you can be sure that you are not putting any limitations on the talent you seek. You can get talent from different places beyond boundaries.
Easy to conduct
Once you have software, you can make sure that anyone can conduct the test. Since most of the proceeding is automatic, not much manual work is needed. In this way, the team or recruitment department might not have to put in many efforts to take the test. Conducting tests is absolutely easy in the presence of online platform or software.
Online testing tool might also help in the following ways:
There would be Greater flexibility and it diminishes the burden of test administration.
. The results are delivered at the touch of a button and it reduces hiring manager's workload significantly and moreover quick feedback is motivating for applicants too.
Employers can enhance the likelihood of hiring high-quality applicants by using online assessments to help screen and pick the best candidates for jobs.
Automated grading procedure ensures that test scores are objective and free of any type of human error. Procedure would be more accurate and there might not be any mistakes.
It is cost effective too because not much arrangements have to be made. Tasks related to making arrangements of chairs, tables and so on directly get vanished
A rich pool of data
Once you have an online tool, it creates a huge pool of screened candidates who can be called whenever a proper vacancy matching their skills is there. It is something that helps an executive recruiter to look for the best person quite easily rather than choose from the restricted number of applications in hand. Certainly since over the time you have saved data in the software, you can refer to the data whenever the need arises.  Candidates can gather and save their information in the software. In this way, there would be affectivity and utmost efficiency.  Once there is a rich pool of data beneath your hand, you would never feel shortage of candidates.  What is the point if you receive a fantastic application of a professional but you don't have a vacancy and down the lane when you have one; you look for that application but that is nowhere to find?
Conclusion
Thus, you must bring this online concept in your business. Once you use software for testing, you can reap the assets that were once a far cry. Within your budget you can attain wonders.