SEO has grown increasingly important in today's marketing because of the sudden requirement for firms to go online. To increase reputation, visibility, and trustworthiness, SEO has been widely used. Because of the fierce competition, businesses must devise a strategy to help them stand out. All of these things are possible if you optimize your website for SEO.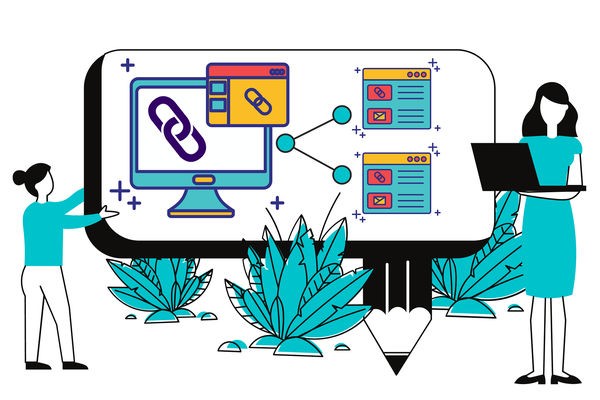 Link building is an important part of SEO. A good link-building plan will help your website get more organic traffic from search engines. Businesses that want to win in the long run must develop links. While some firms can make it with low-quality link development tactics, they only succeed in the short term. Great marketing equals high-quality link building. Modern consumers are influenced by search engines, and a smart link building plan combined with good content can help your firm gain a competitive advantage online.
What is link building?
Simply said, link building is the process of obtaining links from other websites to your own. Internet users utilize links to navigate from one piece of content to the next on the internet. Search engines crawl the links on specific pages before moving on to the links on the entire website.
Not all link building is done for SEO purposes; for example, many news websites just link to another story. The primary goal of link building for SEO Toronto is to aid in the discovery of web pages by search engines. Link building for SEO also aids search engines in determining relevance in order to rank you higher in search results (SERP).
What other benefits does link building bring?
The first is that it aids in putting you at the top of search results. Second, it improves the authority and trustworthiness of your company. Readers and consumers on trusted websites extend credibility for the shared website when they share other websites. Third, it increases sales and creates more revenue for you. The more people who link to your page, the more people and businesses are likely to use your services. Last but not least, it enables you to expand your niche's network. Receiving links from other websites frequently necessitates reciprocity. You are linked to them, and they are linked to you. You'll not only acquire more links back to your site, but you'll also get to learn the ropes from some seasoned link builders with whom you've associated.
How do I start link building?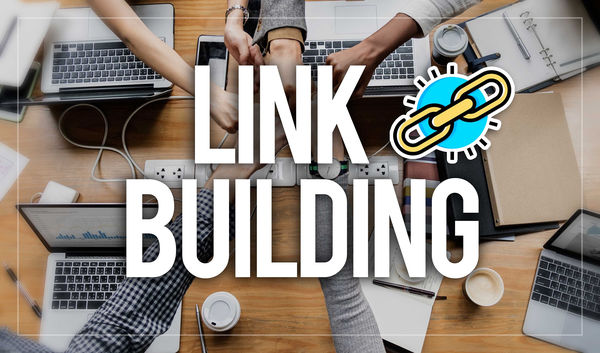 Constantly build relationships
Link building necessitates forging connections with relevant website owners and blogs in your field. When you have a new service or product that you want to launch, you frequently reach out to influencers to see if they can start linking back to your website. You can't just approach random influencers and ask them to promote you. You'll need to make contact first, and then you can ask for favors and a link back to you. Make sure you're not simply asking for favors, but also providing something in return, such as linking back to them and following them on social media.
Developing ties with other website owners, not only influencers, will benefit you in a variety of ways. These connections aid in the development of your brand, network, and authority.
2. Find and use related keywords
Researching the proper keywords that are highly relevant to your industry can help you have a better understanding of your target audience, what they want, and what they want. If you run a centre that trains security personnel in Toronto, you can use the keyword "Ontario security guard license" to draw clients to your web page.
Using online tools that are specifically designed to provide you with keyword trends, search volume, and keyword associations could help you better target and focus on your core demographic.
3. Select domain authorities
A search engine grade that gauges how well you've been ranking on search engine results pages is known as domain authority. It basically gives you a snapshot of your search visibility. Websites are often ranked from 1 to 100 — the higher the number, the better. A good domain score ranges from 55 to 60, with an average in the 40s and 50s. Low-ranking domain authorities affect your rankings, therefore always choose websites with good or excellent domain authorities.
4. Always create engaging and quality content
In marketing strategy, content has always been the driving force. It's the most effective way to boost consumer involvement and trust. Creating good and interesting content entails more than just producing everything you believe might be relevant to your company. It's all about involving your customers by writing about their problems, interests, and questions. Remember to match the sources you plan to publish your information on once you've finished writing it. Remember to include backlinks to any additional articles you think your viewers might find useful.
5. Do competitor research regularly
Remember how people often say, "keep your enemies close"? Even if they aren't your direct competition, they are nonetheless competitors. Once you've established your keywords, competitor research will help you find more relevant content and open up new link chances. It's also crucial to keep track of your competitors' performance in terms of search engine rankings and content engagement. You may update your marketing methods on a regular basis in this way, and you'll be able to keep ahead of your competition for the most part. Keep in mind that keywords take time to work, so don't expect to rank high right away if you're just focusing on keyword optimization.
Link building is essential to the success of your SEO strategy and the visibility of your company online. Always plan ahead of time and evaluate how well your link-building strategy is performing for you. When done correctly, link building increases audience engagement and brings more traffic to your website. The quantity of links you have doesn't matter to search engines. What matters is how positive your customer's experience has been. When it comes to link building, think about high-quality, reliable, and natural links. Take into account the audience's experience.